Networks find a variety of ways to depict text of Trump call memo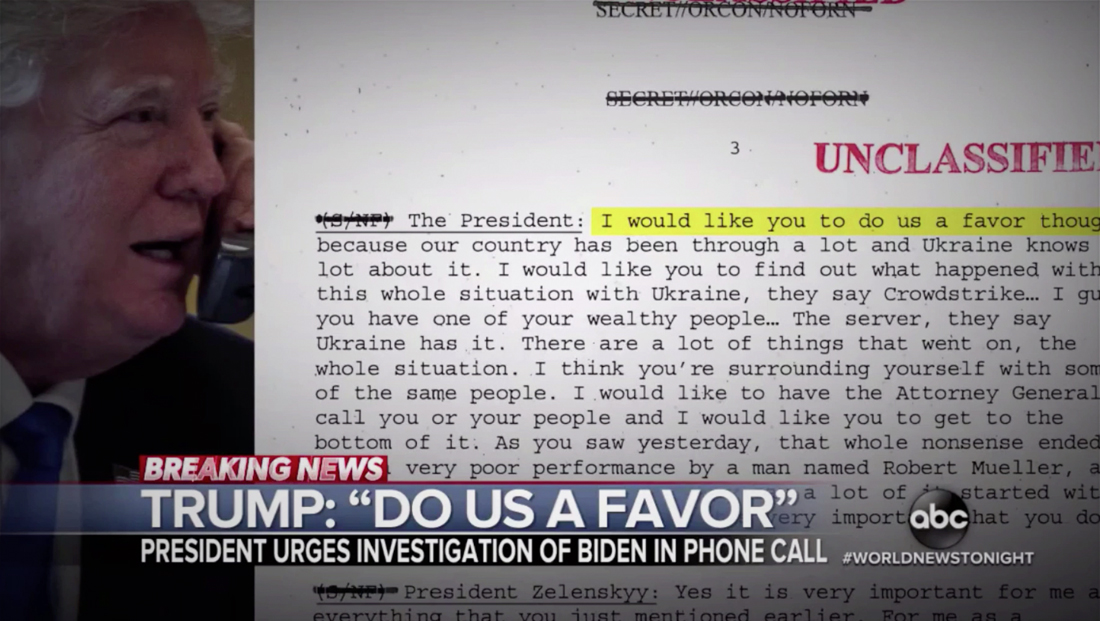 "CBS Evening News" used the animated infographic style that involved elements moving around the screen, including smaller version of the scanned memo.
The actual text that CBS wanted to point out was retyped in larger typography on top of the backgrounds in the broadcast's standard Ridley Grotesk.
In addition, the design also included small photos of key people involved in the saga.
For its second report, CBS News designers created an alternative layout using a different font.
CBS also used the requisition "fanned out" image of multiple sheets from the memo.