Weather Channel gets fired up with dramatic promo for climate special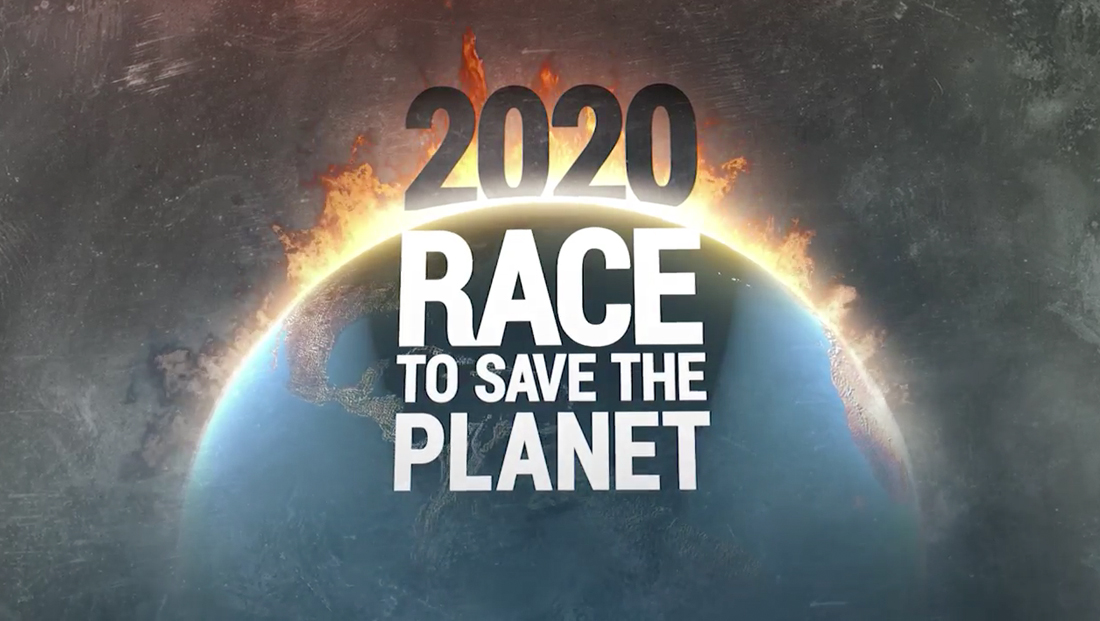 The Weather Channel is airing a promo for its "2020 Race to Save the Planet" primetime special featuring presidential candidates discussing climate change and issues.
The special, which will have eight candidates participating, airs 8 p.m. eastern Thursday, Nov. 7, 2019.
The promo combines dramatic nature videography with audio clips of the candidates speaking about climate change and the environment.
Candidates are then shown on-screen — interspersed with the bold statement "8 presidential candidates take on the biggest issue on Earth."
The spot ends with an image of the Earth "on fire" against the stacked "2020 Race to Save the Planet" logotype set against a "scratched" textural background used in other parts of the promo.
The name of the special itself has an interesting double meaning — using the word "race" to refer to a presidential one as well as a figurative "race" to finish a task.
The original version of the promo, included below, included nine candidates, but The Weather Channel released an updated version after Beto O'Rourke dropped out of the race and therefore wouldn't be participating.
The Weather Channel extended invitations to Donald Trump and former Vice President Joe Biden, but both opted not to participate.