Two ABC News shows temporarily broadcast from 'GMA' set in Times Square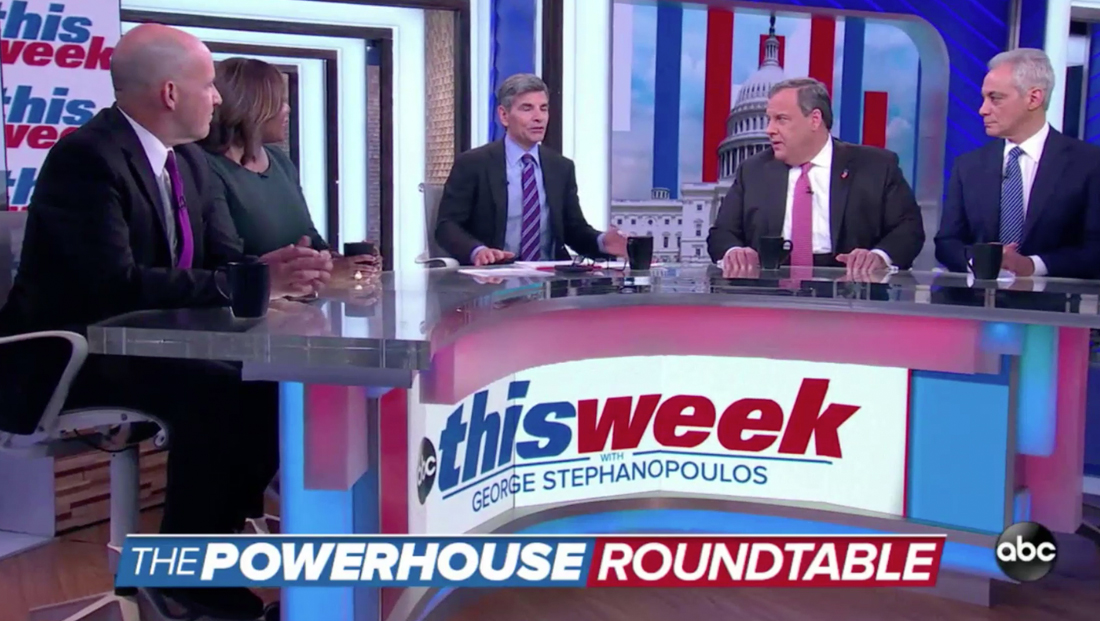 Two of ABC News' weekend productions relocated to the network's Times Square Studios this past weekend as purported updates continue to be made back at the network's main news studio near Lincoln Center.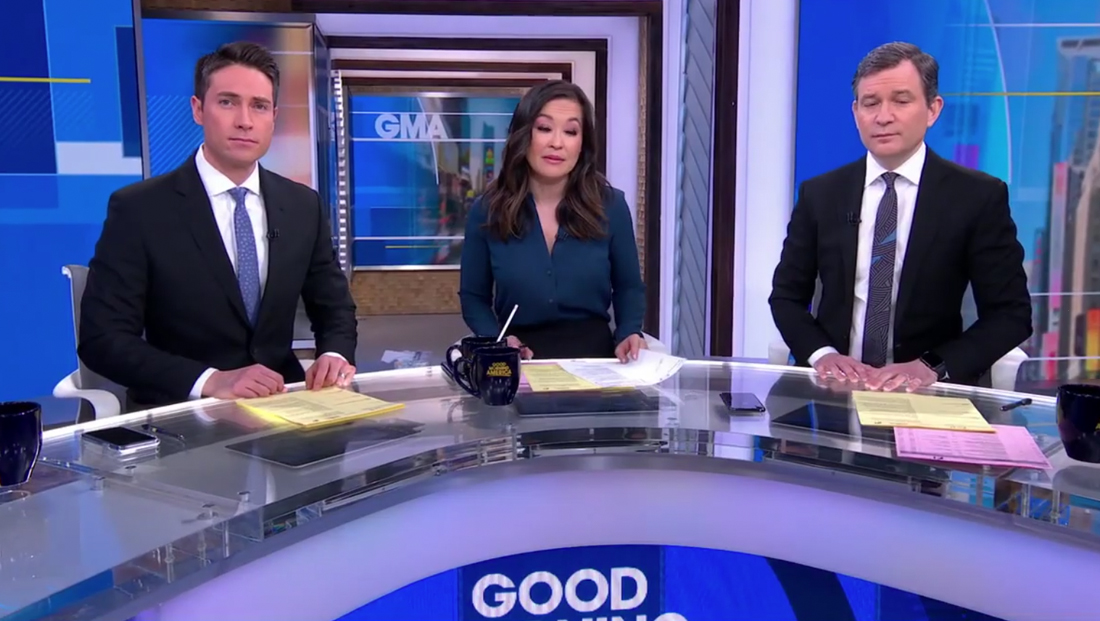 "Good Morning America Weekend" originated from the anchor desk normally used by its weekday counterpart, as did the network's weekly public affairs show "This Week."
"This Week" normally uses the same anchor desk as "World News Tonight" and "World News Now," but typically requires a more complex camera setup in order to capture the panel members that join the host on set.
Select editions of "This Week" are produced from New York according to George Stephanopoulos' schedule, while the network has a studio in Washington for when Stephanopoulos is off or hosts from D.C.
The weekend "GMA" editions, meanwhile, typically originate from a smaller setup off to one side of the "World News Tonight" studio.
Both shows presumably could not be produced adequately from the Lincoln Center studios due to reported ongoing work in the space.
In December, "World News Tonight" and "World News Now" got a new anchor desk.
The "GMA" studio in Times Square "This Week" and "GMA" used over the weekend was revamped in April 2019 and the studio's numerous video panels made it possible to incorporate numerous graphics inspired by the overall "This Week" look.
"World News Tonight" adjusted its wide shots slightly while also revealing a temporary wall camera right.
"Word News Now," meanwhile, used two video walls to simulate the old newsroom background it used.
All that said, the weekend editions of "World News Tonight" originated from the same anchor desk and video wall space used over the past few weeks, as did Monday's "World News Now."
That said, it's possible the entire desk and video wall has been relocated to a temporary studio or part of a studio while the network makes updates in the main area of its primary news studio.
Because these shows include only one or two anchors, it's presumably a bit easier to block them even in a temporary setup.
ABC News has used roughly the same footprint as its primary news studio going back to the days of the late Peter Jennings — though numerous changes have been made that included eliminating the larger newsroom area directly behind the anchor desk and various rear projection, video wall and structural scenic elements placed in the space.