ESPN's 'Pardon the Interruption' to debut new set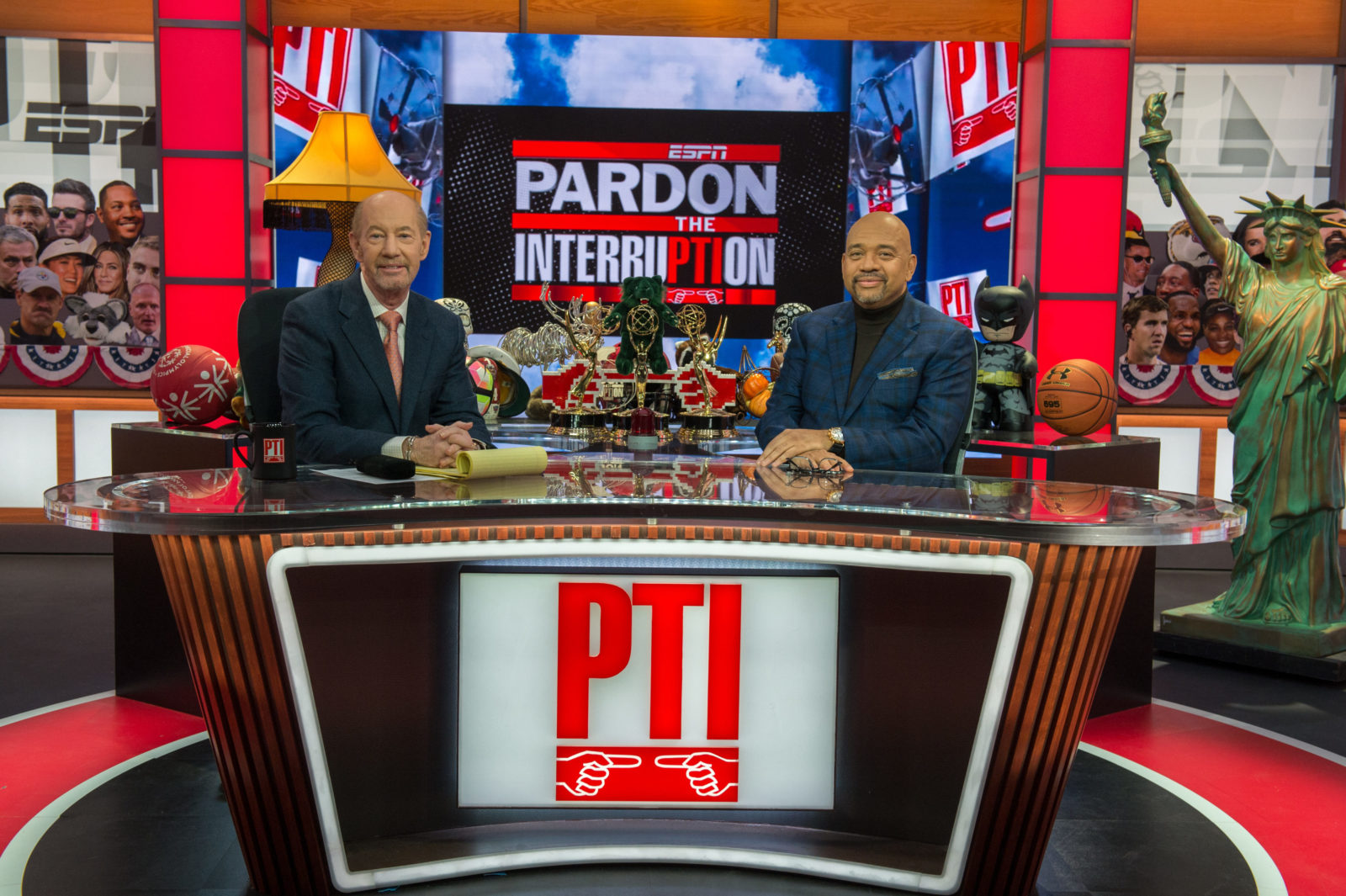 "Pardon the Interruption," ESPN's weekday discussion show hosted by Tony Kornheiser and Michael Wilbon, will debut a new set on Monday, Jan. 20, 2020, from design firm Jack Morton Worldwide.
The set, which will also be the home of "SportsCenter with SVP" upon Scott Van Pelt's move to Washington, includes large LED video walls along side all the props viewers are accustomed to seeing.
ESPN notes the "essence of the show" remains the same on the new set, even down to the same amount of space around the desk.
"At the beginning of this process, we went down to the stage and measured everything – probably spent 1.5-2 hours making modifications to ensure the exact same relations," notes Noubar Stone, ESPN's creative director.
"Heads on sticks is something that the audience gravitates towards and is a hallmark of the show," said Stone. "There's actually more space for heads now!"
"PTI" broadcasts from the ABC News bureau in Washington, D.C., where it has been based since 2010.