'Hoda and Jenna' (and friends) spread their wings in Megyn Kelly's old studio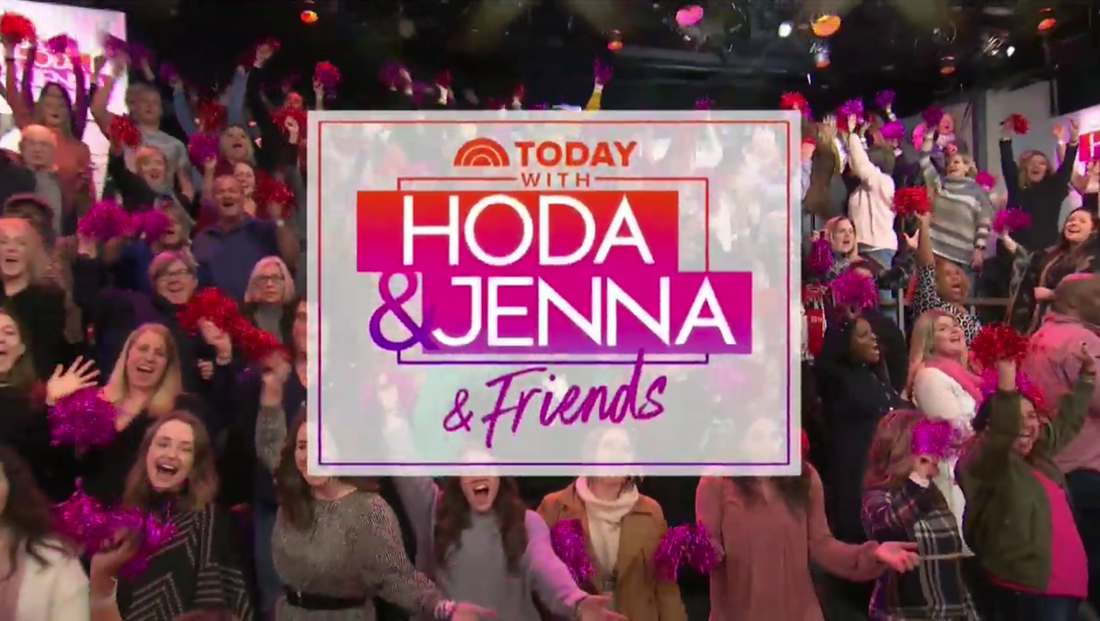 Graphics and logo
NBC opted to keep the basic logotype it introduced for the debut of "Hoda & Jenna" an April 2019, but recolored it with an orange to magenta to violet gradient, instead of the softer magenta, teal and violet look its uses for Studio 1A shows.
The lower thirds kept a similar look as its Monday to Wednesday counterpart, but recolored to match the logo color scheme.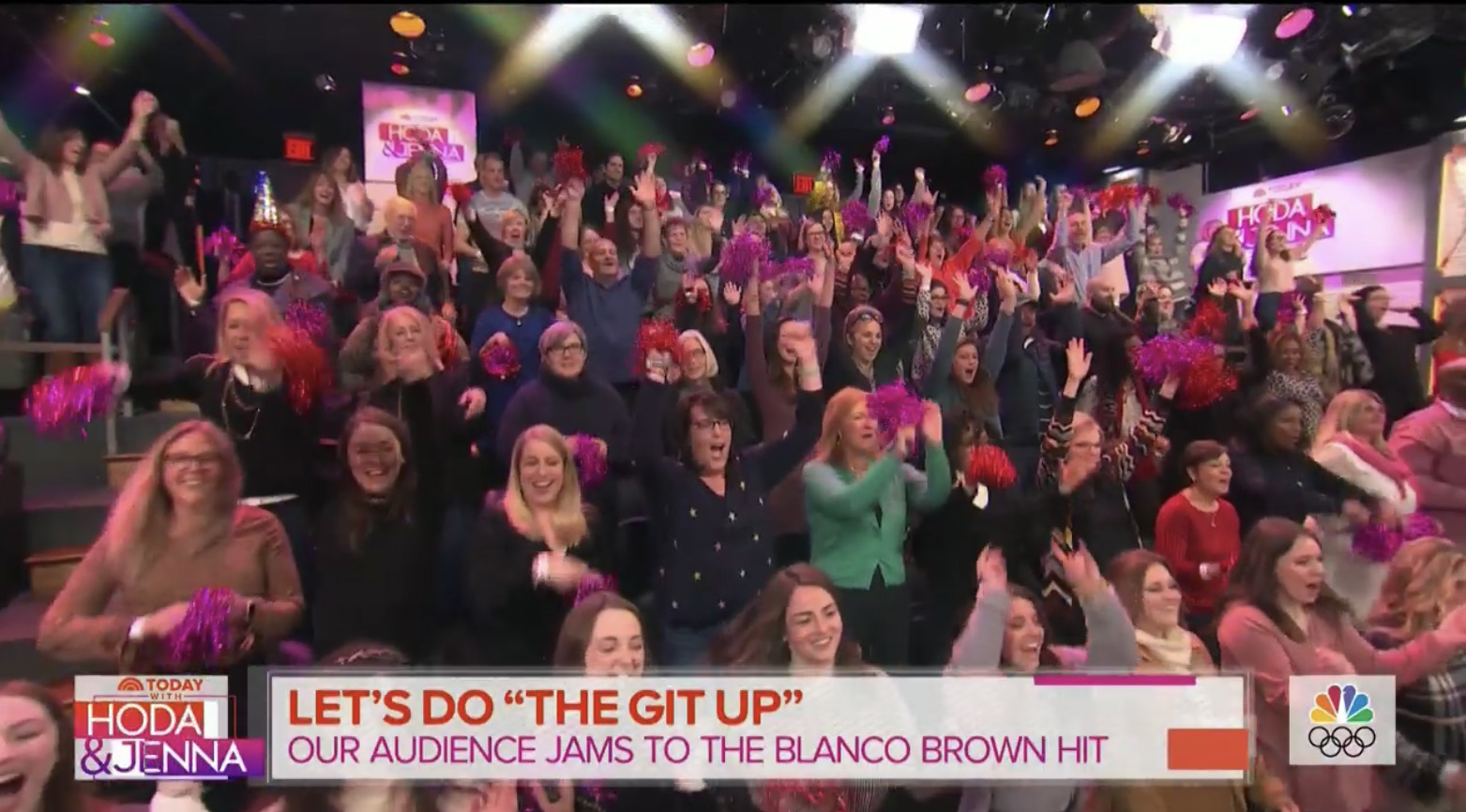 Much of the studio was also accented with magenta and orange lighting, including ones over the audience area.
Audience members were magenta and orange pom poms.
Furniture sources
Some of the new furniture on set was provided by Living Spaces and its Nate Berkus and Jeremiah Brent collection. Many of the items in the collection are listed as "low quantity" so availability may vary.
The remaining furniture, including the bar stools used during "Ambush Makeover" have been used on "Today" in other instances, or sourced from other providers.