'Hoda and Jenna' (and friends) spread their wings in Megyn Kelly's old studio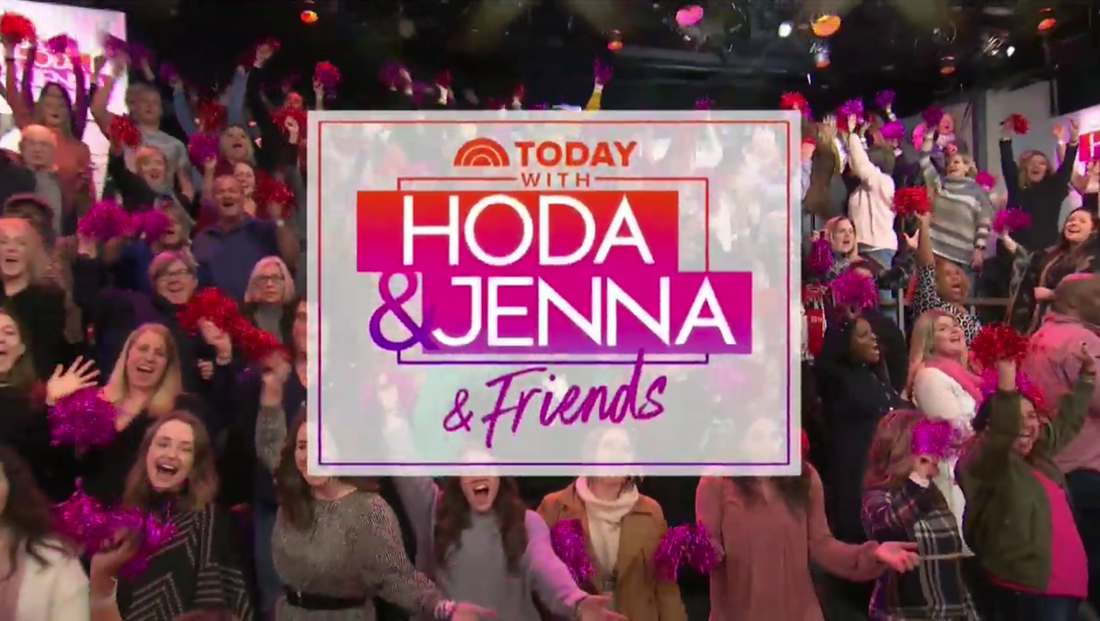 The pair then enter Studio 6A from the upper level, making their way down through an audience, showing that NBC had installed "Hoda & Jenna & Friends" logos on the walls throughout the audience area.
Kotb and Hager eventually settle into a light wood toned oval desk that has the "Hoda & Jenna" logotype on the front lip.
Producers opted to use the video walls installed behind home base to create a video feed view of Rockefeller Center covered with a frosted effect and digital shelving with simulated accessories.
Overall, this home base setup seemed to give the hosts more room as well as the obvious opportunity to interact with an audience.
During a "surprise" segment, a FaceTime call was even displayed on the ceiling track mounted vertical panel positioned next to the main desk. It's worth noting Studio 1A has a trio of wild video panels that could have been used for a similar setup.
Thanks to the studio's bountiful video walls, the show was able to create unique looks for each segment — something that can be done in 1A as well but 6A gives the "Today" design team a much broader digital palette.
However, Studio 6A's set also combines video walls with faux white brick and wood accents and more structural elements, giving the space a more "homey" feel.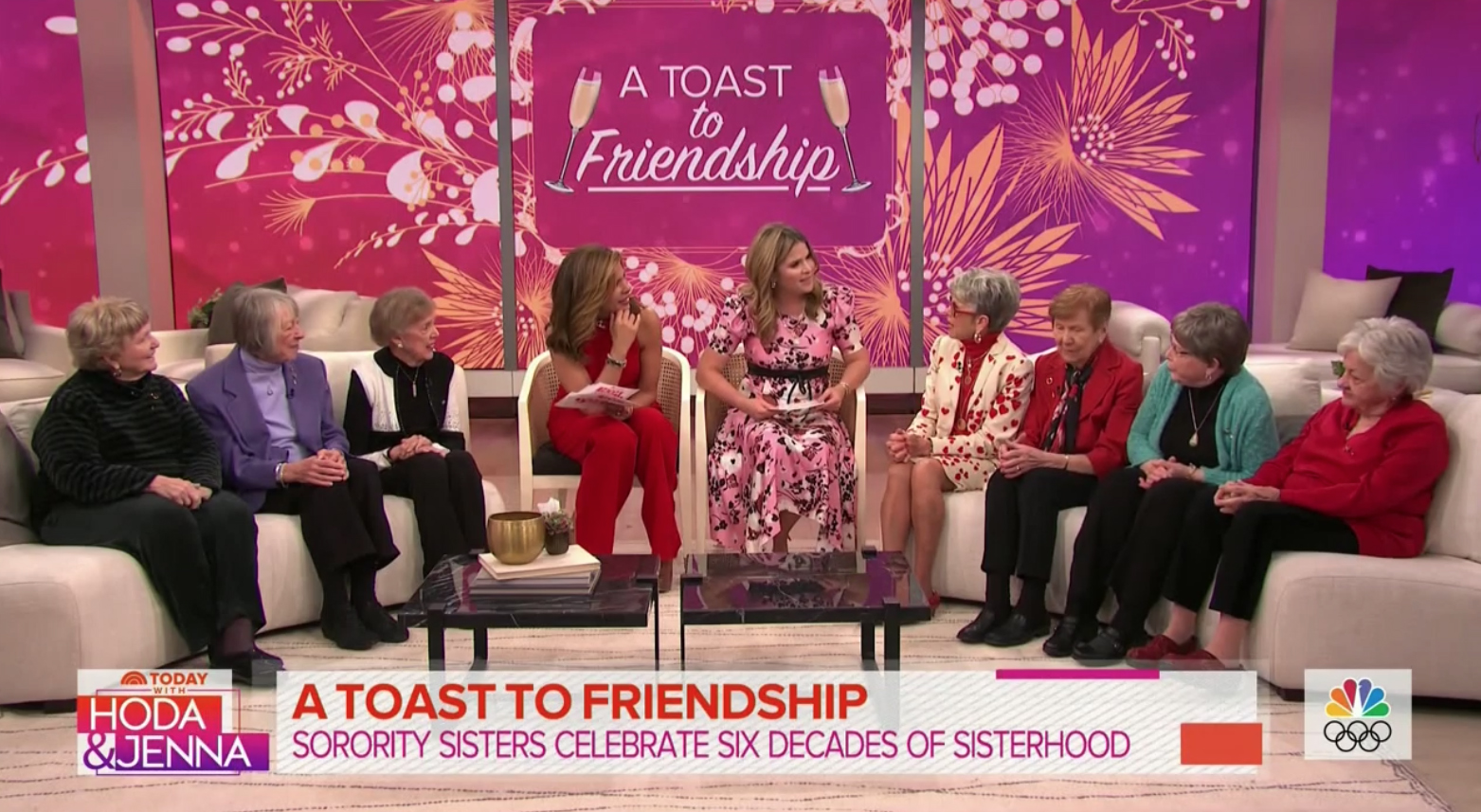 Going with the "friends" theme, the show featured a group of women who have been friends for six decades.
The show also added a collection of off white sofas, armchairs and ottomans, two of which were used in a seven person interview.
With Kotb and Hager, that meant a total of nine people were on set at one time which, while likely feasible down in Studio 1A, likely would have looked a bit cramped on air.
For the show's popular "Ambush Makeover" segment, the hosts and style team were moved to the camera left corner of the studio, with the vertical panel placed between them.
This allowed the women picked for makeovers to enter through the center of the home base video wall, which can be slid open or closed to expose a narrow walkway backed with faux white brick behind it.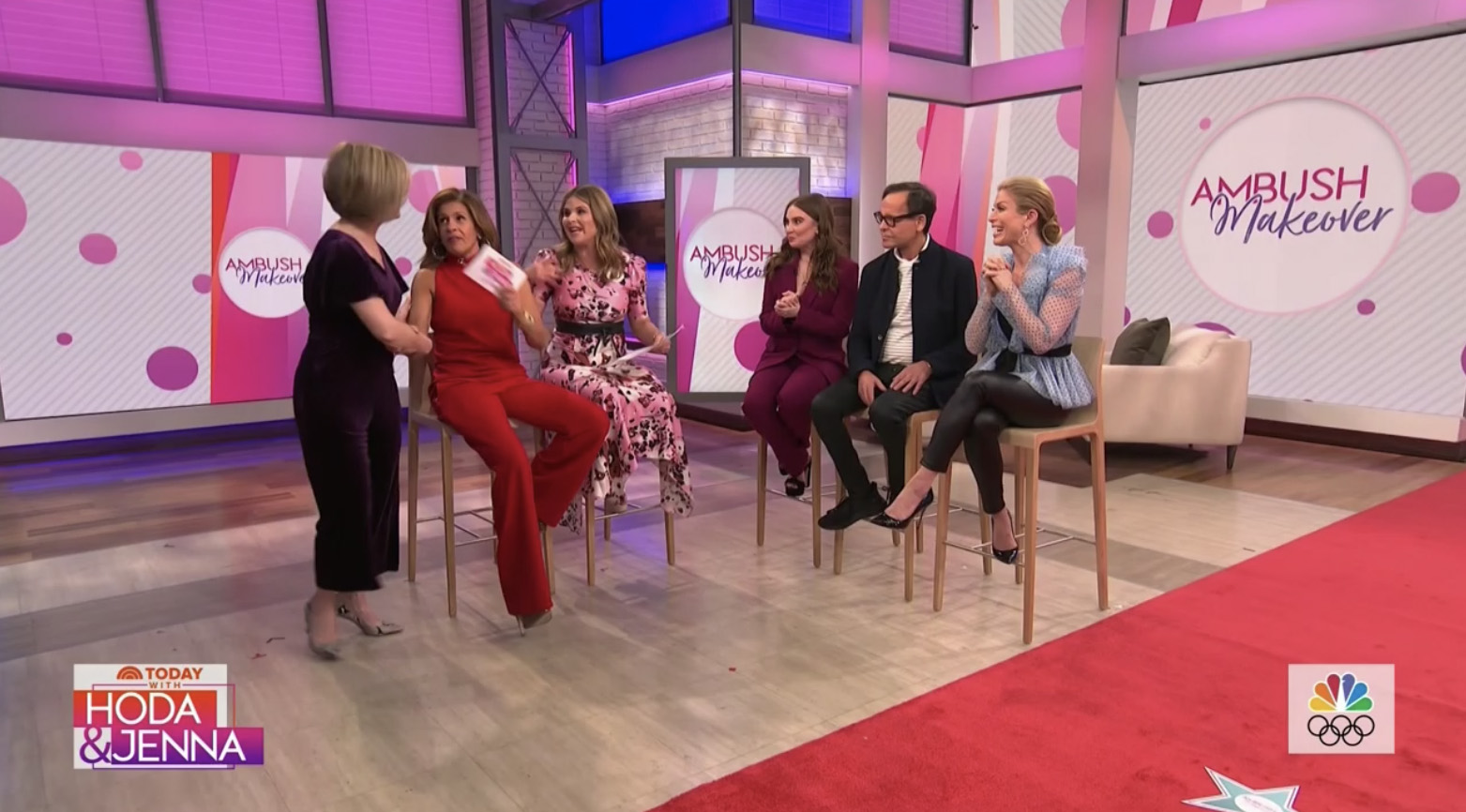 The sliding "entryway" was also used to surprise Kotb and Hager with family members who came out at the end of the show to congratulate them.
Since Kelly's show was canceled, NBC and MSNBC have both used Studio 6A, in a variety of configurations, for "All In with Chris Hayes" and impeachment coverage (the latter of which did not use an audience).
"Sunday Today" and the third hour of "Today" also used the studio briefly before relocating back to Studio 1A.