Fox takes over boutique hotel for New Hampshire coverage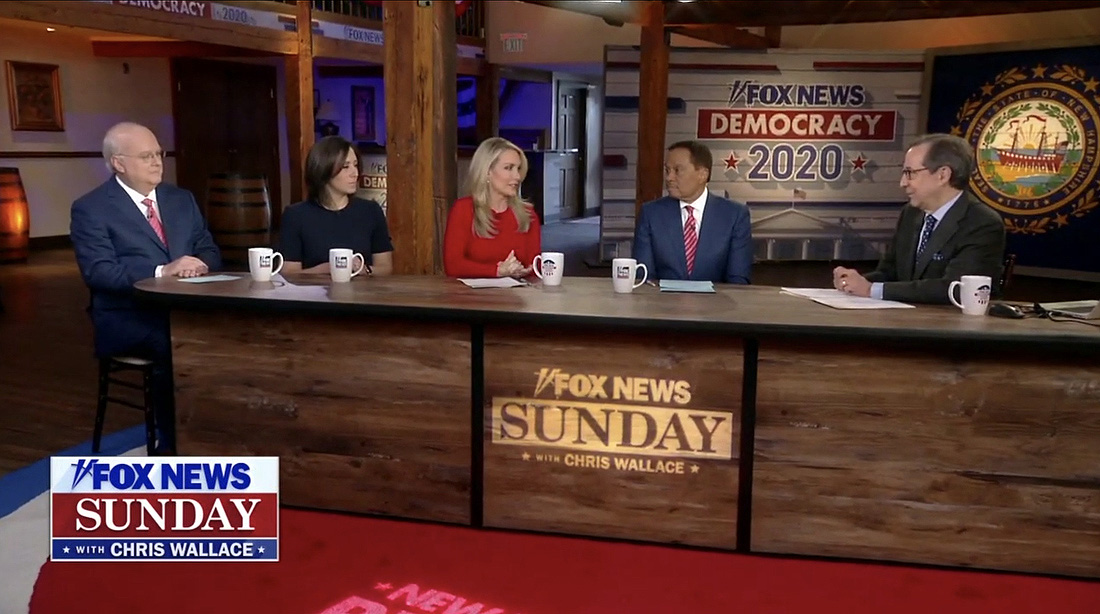 Fox News and Sunday-talker "Fox News Sunday" is on the road for the second straight week, following the campaign trail to New Hampshire.
However, unlike rivals NBC and ABC — who are downtown Manchester — the broadcaster has opted to set up its compound in Bedford, a suburb.
Broadcasting from the Bedford Village Inn's Great Hall, Fox's setup builds upon the rustic setting inside the Inn while continuing to use the reclaimed wood anchor desk that was also present in Iowa.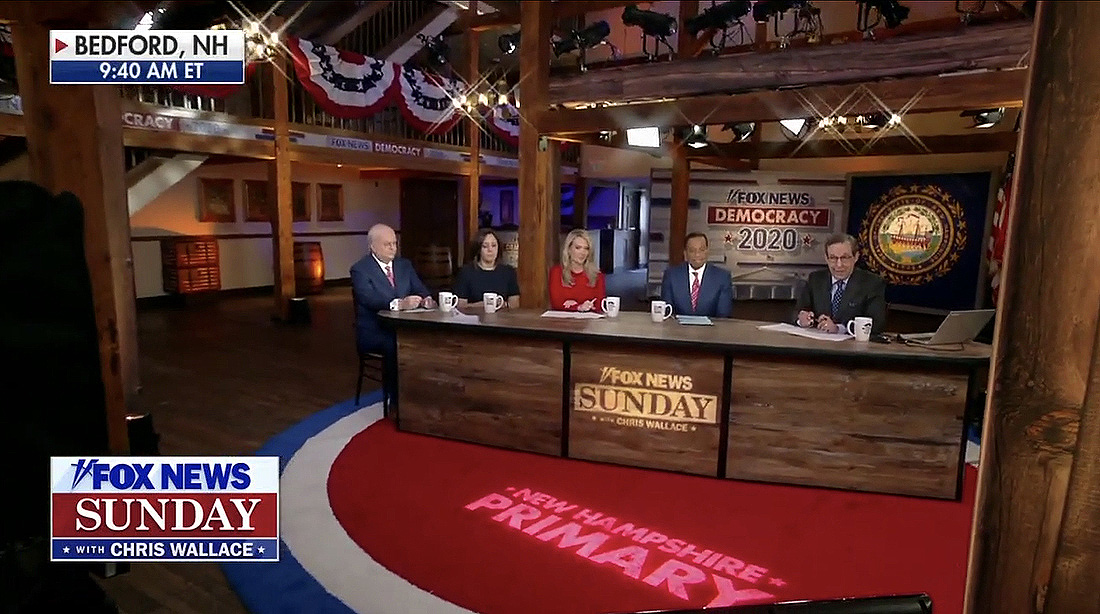 The New Hampshire flag along with a wood-planked "Democracy 2020" logo print provided the main background behind host Chris Wallace on "Fox News Sunday."
Existing wood beams along with an additional faux wood beam provide a home for the set's lighting rig.
Throughout the show on Sunday, drone views were used to showcase the snowy surroundings of the Inn ahead of the primary, with an outdoor position also available for live shots for Fox News and Fox affiliates.