Bloomberg turns green room blue in new sponsorship deal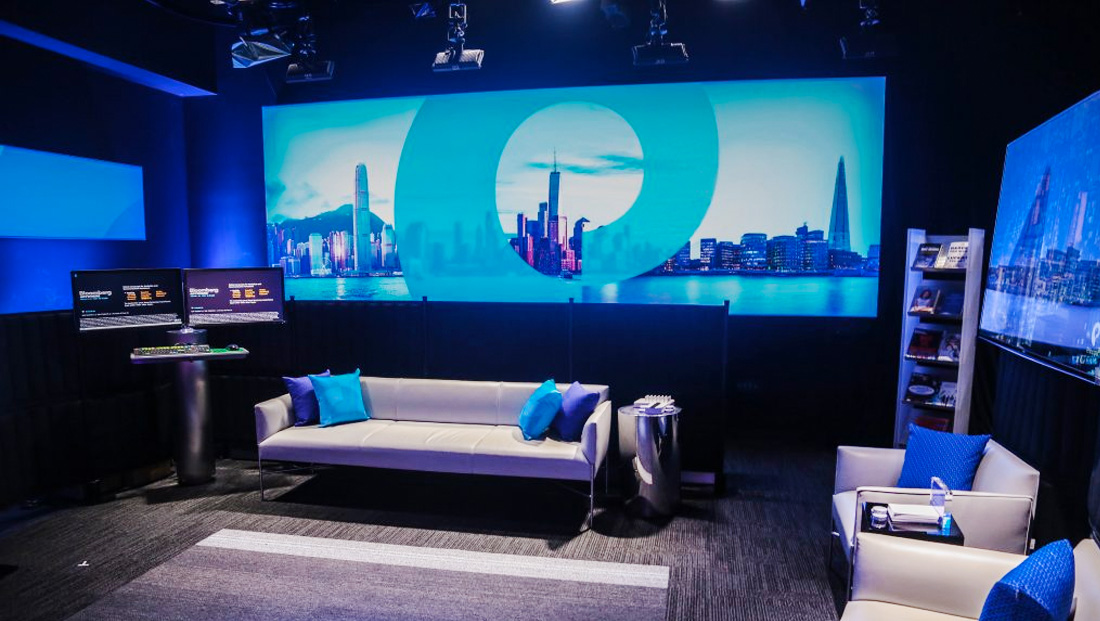 Bloomberg has rebranded its New York City guest green room, part of a deal with Principal Financial Group.
Now known as the "Principal Room," the lounge space was initially created in 2016 as part of a deal with HP Enterprise, following the approach used by "CBS This Morning" and "Morning Joe."
Bloomberg notes the new design includes "multiple touchpoints to bring the Principal brand to life for the steady stream of business leaders and high-profile experts regularly appearing across Bloomberg Television's trusted global platform."
Large monitors adorn the space along with "brand-aligned decor."
Along with live on-air segments, the room will also be featured on the soon-to-launch "Future <Go>" co-branded series, sponsored by Principal Financial Group.
"Combining organic branding moments with custom design and messaging creates a powerful platform to drive awareness for our partners. The Principal Room will serve as a catalyst for leadership conversations and allows Principal to seamlessly integrate within the fabric of our trusted global news brand," said Stephen Colvin of Bloomberg.