MSNBC's 'Cross Connection,' 'Sunday Show' fill screens, video walls with colorful graphics

'The Sunday Show'
"The Sunday Show with Jonathan Capehart" also leveraged the video walls and panels in the studio but also relied a bit more on the real windows overlooking the Capitol dome.
Those windows are divided by a vertical video ribbon for branded graphics — and sported Capehart's show logo and trademark orange when it appeared during the Dec. 13, 2020 debut episode.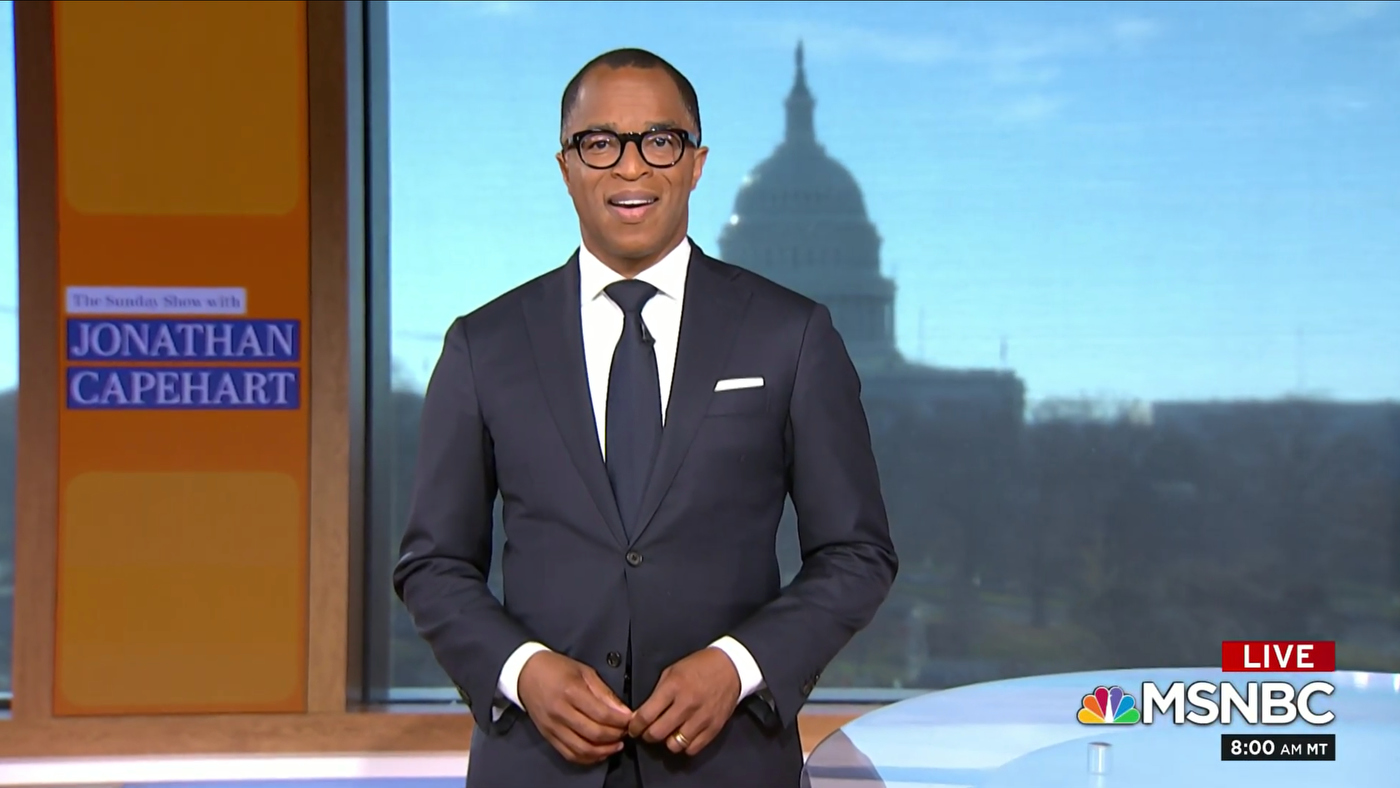 Meanwhile, the open and many of the on set and full-screen graphics used the theme of portrait "sheets."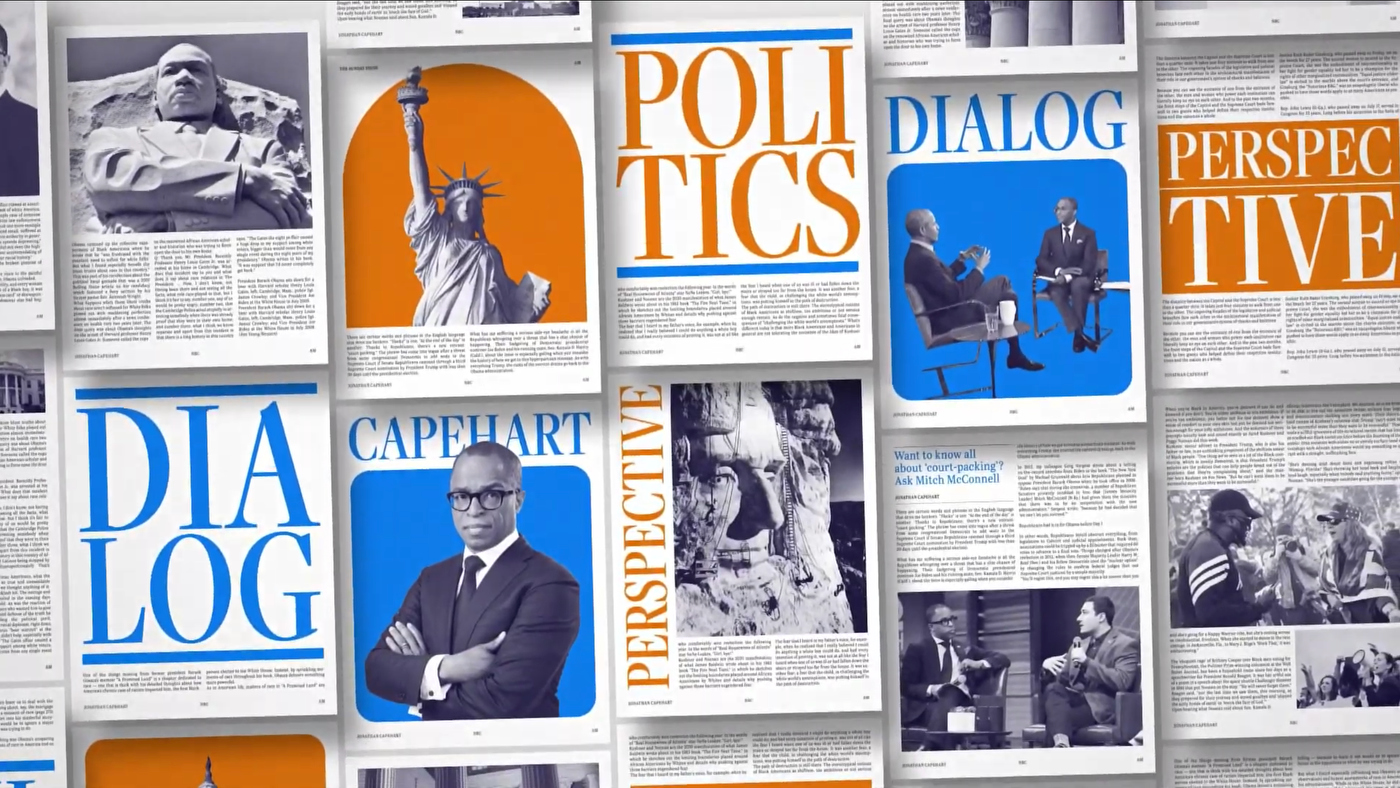 These "sheets" blended oversized typography with words such as "politics" (split into two lines) and "dialog" as well as Capehart's name along with what appears to be the actual text of various pieces he has penned (while not all of the text is visible, some random selections from legible lines do indeed match up to Capehart's work).
Also included on some of these text-heavy sheets is monotone imagery of Capehart throughout his career, as well as political-themed images.
Some of the sheets include large blue and orange rectangles and squares with rounded corners or an "arched" background.
The show's title graphic, meanwhile, positions the serif logo, which features Capehart's name more prominently set inside dark blue-violet boxes in all caps.
Above this, "The Sunday Show with" appears in a lighter box and smaller type — with all of this ringed by sheets. The middle of the screen where the logotype lives is left "open" to allow the solid orange color to serve as the logotype by the background.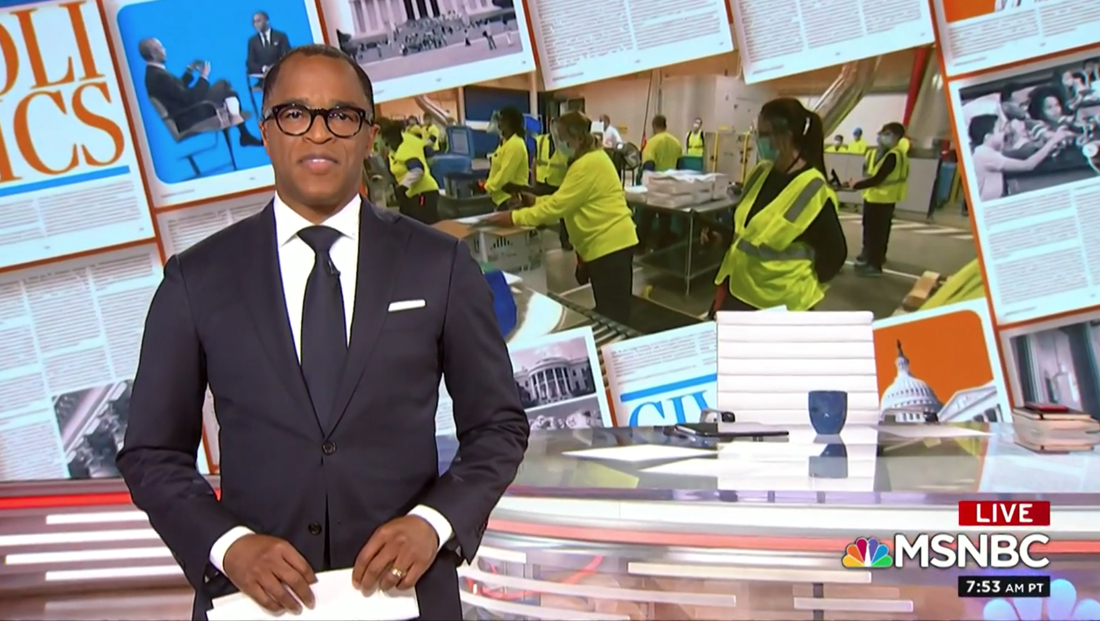 The sheets also are a motif on the video wall backgrounds, often with some appearing with low transparency, also allow the orange to show through and feature the show logo. In one segment, the orange space and logo disappeared to reveal topical B-roll framed out by the angled sheets around it.
Another application of the sheet theme allowed a stylized version of the show date to appear behind Capehart.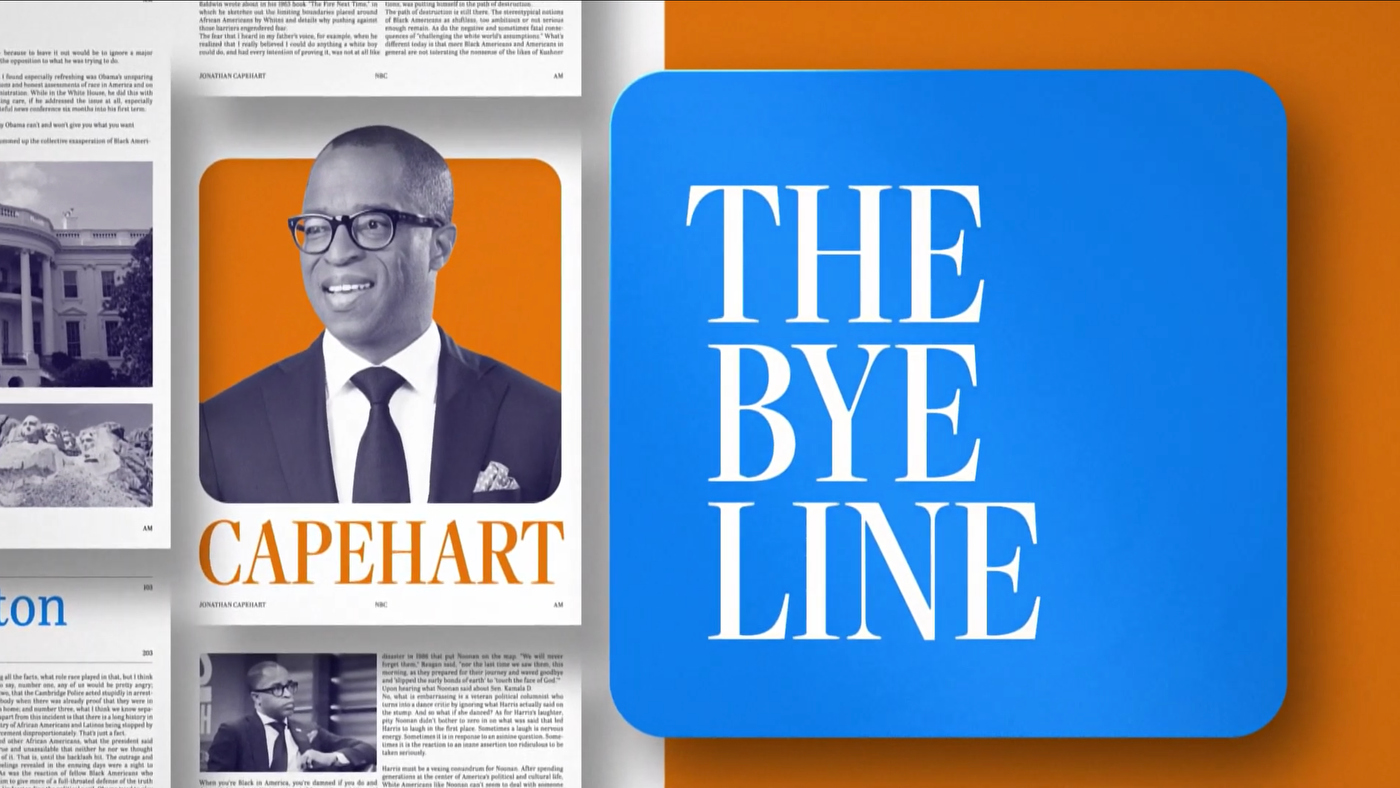 For the show's final segment, "The Bye Line," the sheet layout become straight with large typography inside a blue square with rounded corners.
Transparent sheets are also used in many full screen and segment title graphics backgrounds.