NBC News Now overhauls graphics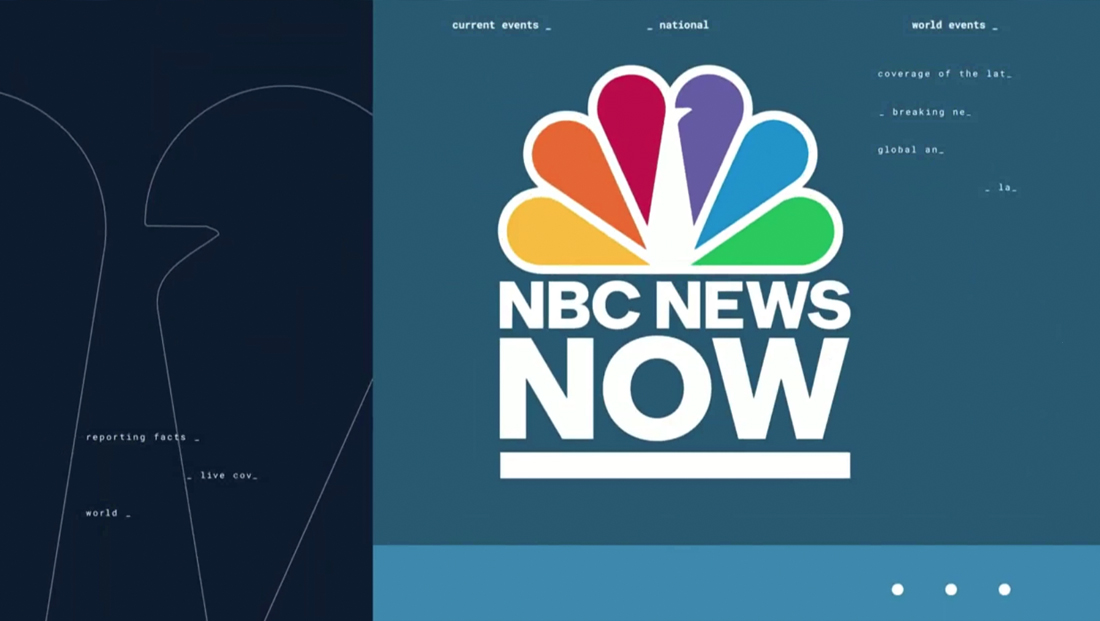 Signs of the change have been slipping on air since September 2021, when "Top Story with Tom Llamas" debuted using what turned out to be the new logo. At the time, NBC News did not return requests for comment on the new design.
The show also switched to using the new logo in the bug, but the old logo remained for all other programming. "Hallie Jackson Now" also used the new bug when it debuted Nov. 17, 2021.
On Nov. 10, 2021, the network tweaked the bug's animation a bit.
Prior to the on air debut, a horizontal lockup of the new logo started appearing in the countdowns in lower left corner during commercial breaks (which are mostly promos for other NBC programming and the streamer itself).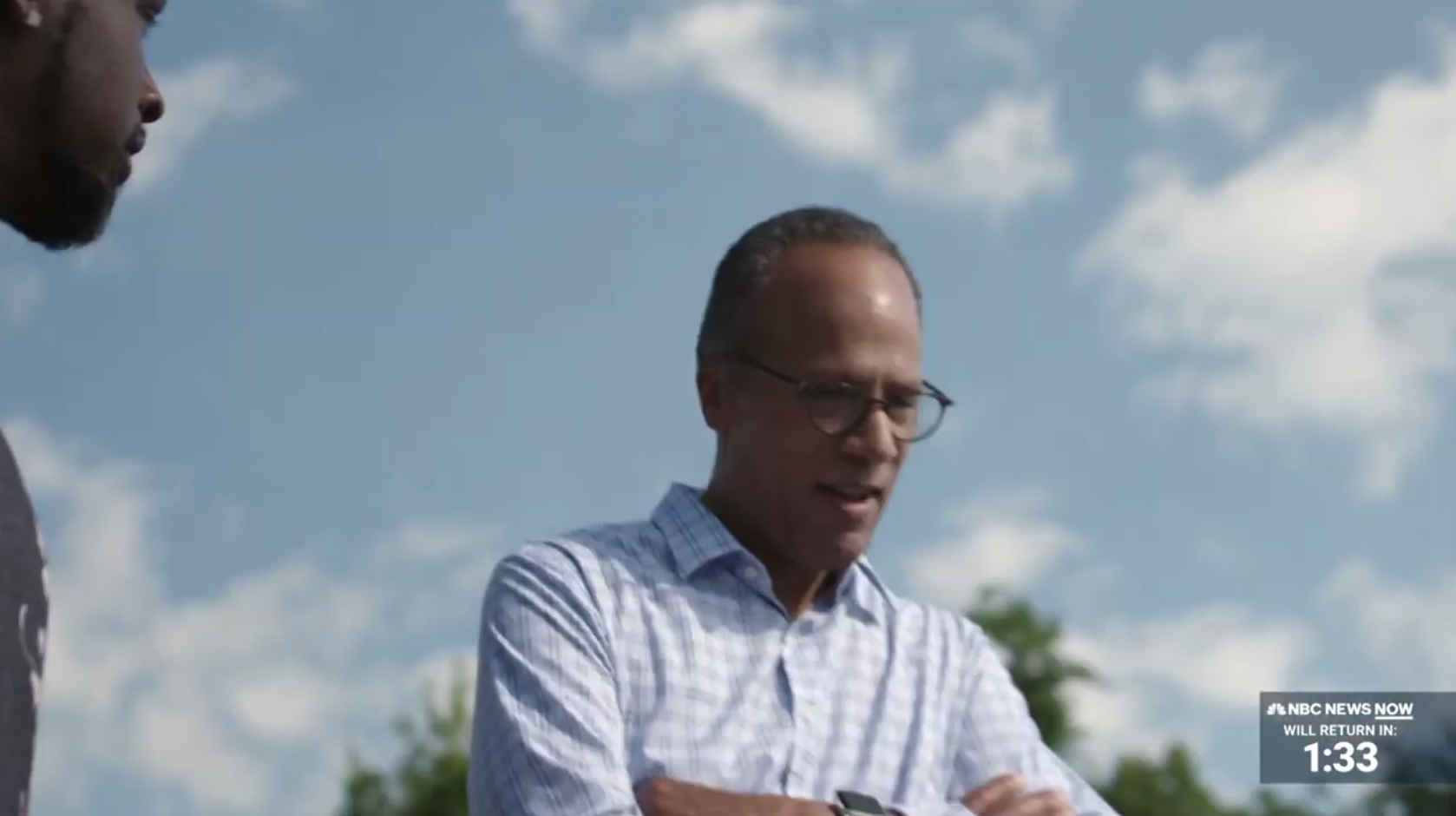 Hints of the look also popped up on NBCNews.com, where the words "Watch Now" in the main navigation bar starting using an underline accent instead of the red accent that was used previously in this location.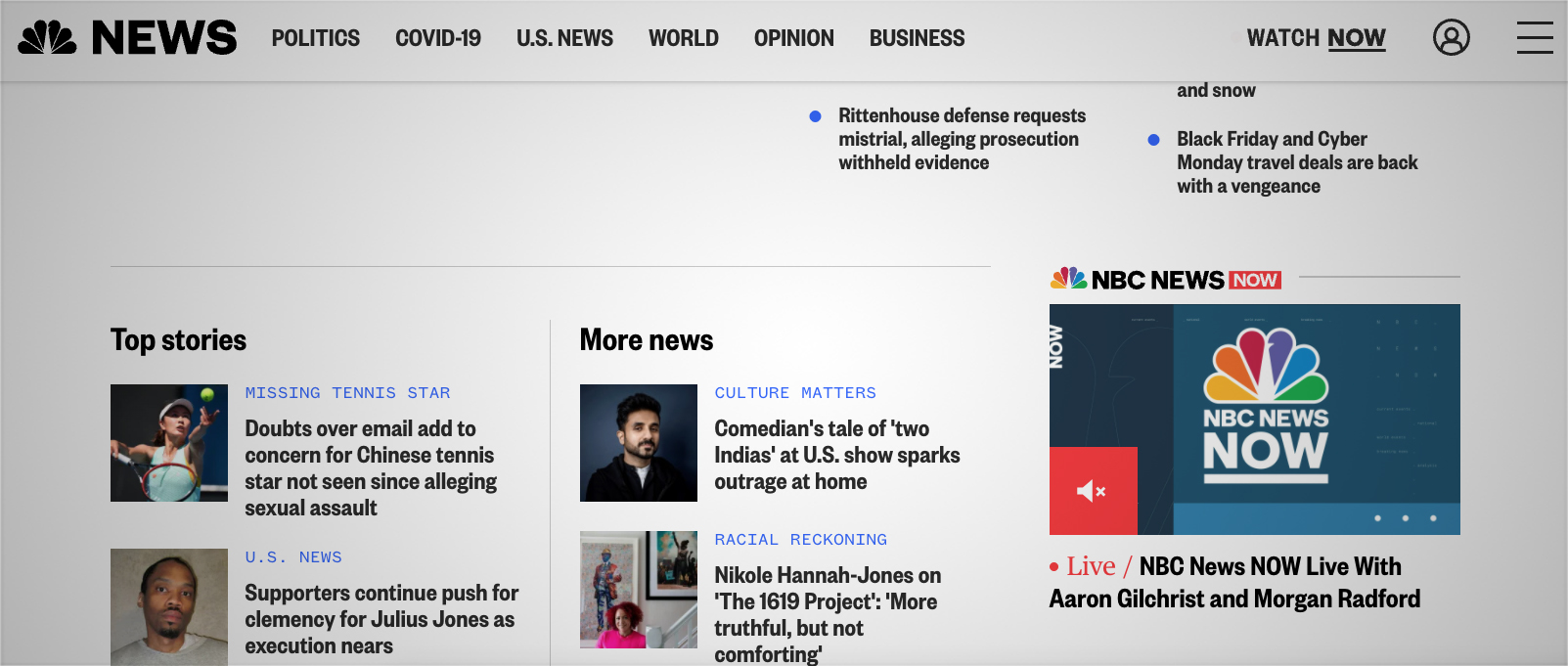 The redesigned fullscreens were also hinted at in the "poster" thumbnail that appears while the live stream is loading in the small preview window that appears below the top story area on the homepage (notably, however, the old NBC News Now logo was still on the site above the video window as of this writing).
NBC News Now was originally slated to be called "NBC News Signal," but was renamed in March 2019 before its May launch.
Unlike "Hallie Jackson Now," the new NBC News Now graphics do not appear to make use of Founders Grotesk, the font also used as the primary sans serif on NBCNews.com, except in the "countdown" style segments. This font, along with Publico and the monotype version of Founders, are used throughout many NBC digital properties, including the "Today All Day" streaming channel.
NBCNews.com has a logotype that replaces the letters "NBC" with the peacock and the word "News" appearing in a font that's not an exact match for anything else the network uses, though it could be a customized version of Founders.
MSNBC uses Wordmark, as does NBC News Now, but the "classic" NBC News logo still appears on air in lower thirds identifying network correspondents.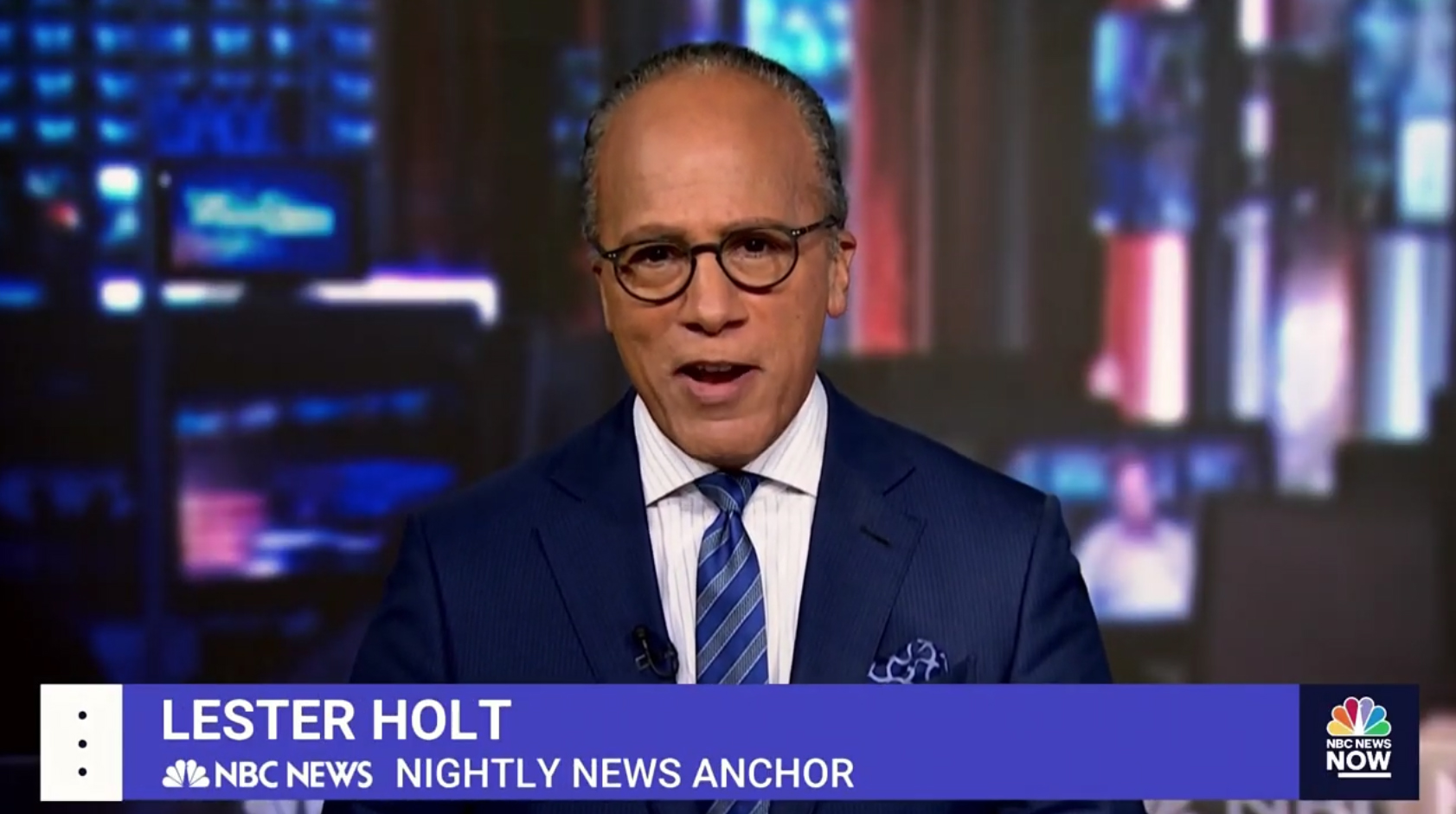 That logo was created decades ago using Futura as a base but was customized heavily, including the creation of the distinct "W" that appears to be more like two overlapping "Vs."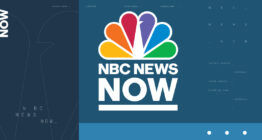 Motion Graphics
NBC News Now
View a gallery of this project…