Exclusive: Inside the rebranding of CBS-owned local stations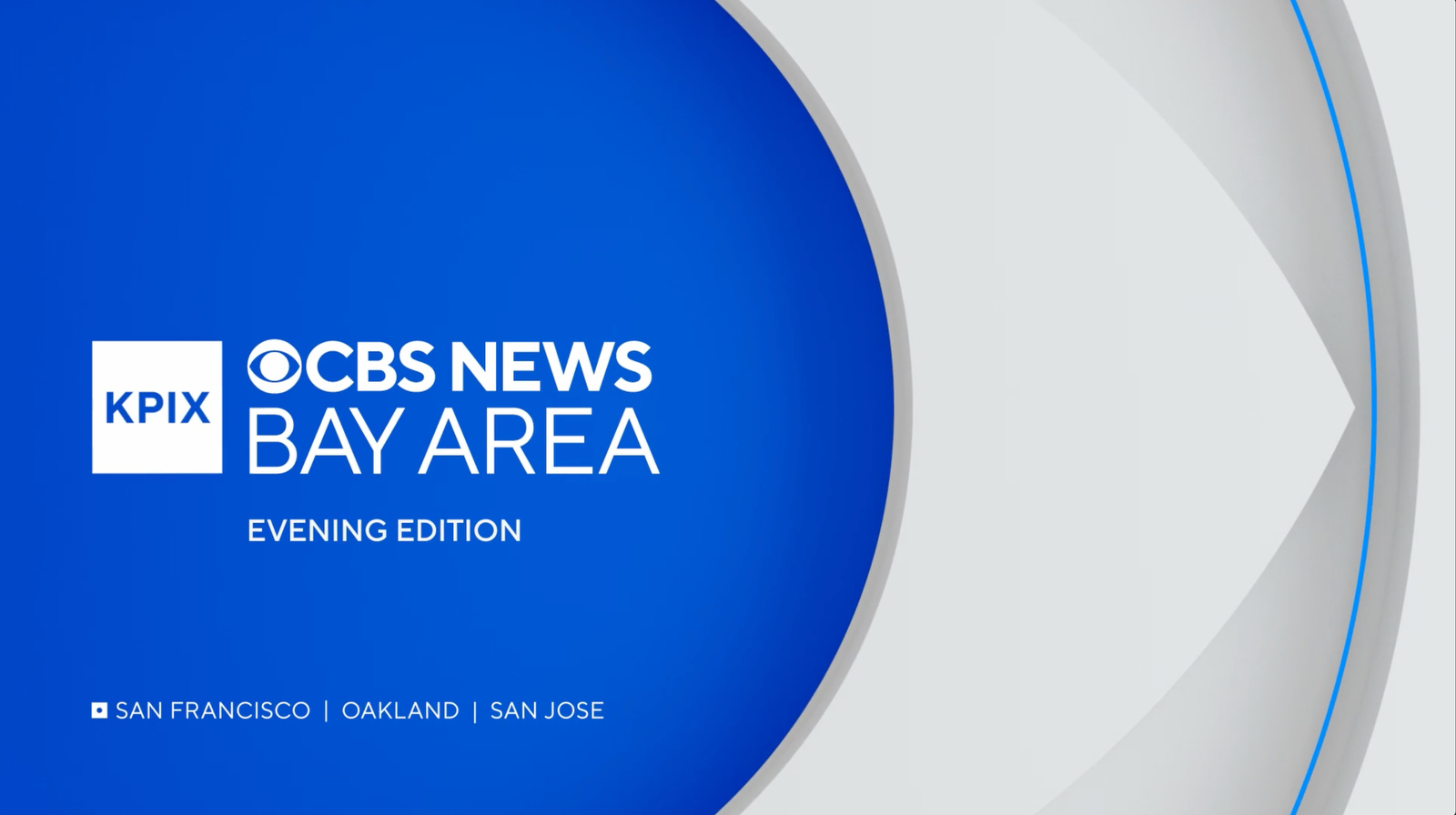 Exclusive: From testing new ways of producing newscasts to branding, CBS has been in a state of transformation across all divisions.
The changes, at least on the branding side, began to appear in the fall of 2020 with the launch of the "deconstructed eye" brand strategy developed by agency Gretel. The standards were created with the goal of unifying CBS across news, sports and entertainment in a digital-focused world while keeping the CBS eye fresh, relevant and meaningful to viewers.
The look has now formally arrived at the local level with the debut on KPIX, part of the CBS Television Stations Group, following a rollout on national properties including "CBS Mornings," "Face the Nation" and the "CBS Evening News."
"The evolution of our business is not slowing down. Our need to continue to respond to that is in many respects being embraced as a calling and as a responsibility to ensure the future of these stations," said Wendy McMahon, president and co-head of CBS News and Stations.
"The audience is changing so rapidly, the user experience is changing so rapidly. If you aren't staying at pace with or ideally slightly ahead of the audience then you will be left behind," said McMahon.
KPIX, serving the San Francisco Bay Area, launched the new branding and design in late December, formally becoming CBS News Bay Area. Los Angeles duopoly KCBS/KCAL and WWJ in Detroit will follow, ahead of a wider rollout this spring for remaining stations in the group.


Viewers will notice the removal of station numbers from logos and bugs with an emphasis on location. McMahon notes, however, that the overall rebranding is very much a market-by-market approach heavily guided by market-level research and data from partners such as SmithGeiger and Magid.
"We have research in each and every one of our markets," said McMahon. "We've tested this to a place where we feel we make a decision that's most aligned with our audiences and our viewers."
In some markets, viewers may see channel numbers remain while in others – such as at KPIX in San Francisco – stations will lean into call letters as the primary moniker alongside the location name. This move to call letters, from a branding perspective, makes it easier to have a cohesive identity across platforms – given there is no need for channel numbers on a streaming platform.
Newscast titling has also undergone a change at KPIX, with hours now branded with titles like "Afternoon Edition" and "Evening Edition," adding emphasis on specific talent and eschewing timeslots.
"San Francisco is a market that is unlike any other. It's a really interesting market scape, both from a competitive perspective and then just in terms of how audiences engage with news," said McMahon, noting that KPIX is also a great lab to test new concepts and ways of presenting local news before scaling a concept across the group.
Cross-platform design
"The audience really leans on television and streaming almost seamlessly. Those touch points in the overall journey with our brand are both relevant," said McMahon. "So, we want to remove any of the walls – graphic, aesthetic or otherwise – that exist between the two."
"If you're watching us on television or if you're watching us on streaming you have the same experience. There's consistency there," said McMahon.

With that said, McMahon notes that each market is different and the knowledge, brand and history for each owned station will influence its final brand positioning and on-air design.
"The design is incredibly smart," said Casey Kespohl, SVP of brand Strategy and development for CBS News and Stations. "We're hopeful that it's clear and that the information is a leader rather than an afterthought."
Kespohl notes the design is focused on the audience takeaway with an effort to reduce as much on-screen clutter as possible, part of the larger trend in television news towards flat and minimal design — optimizing in part for smaller screen sizes and new viewing mediums.
"It is very intentional that it has a feel obviously to coincide with streaming. We want our customers to feel that no matter where they engage the brand that there's unity in that visual presence," said Kespohl.
The new design purposely aligns many elements with the national design that launched alongside the CBS News Streaming Network in January 2022, along with on local CBS News streams.

Updated workflows with Chyron Prime
While many of the CBS-owned local stations had already operated on Chyron-based systems, the rebrand allowed CBS to standardize its graphics platform with Chyron Prime.
"In many ways, it's an evolution of systems and technology that we think we'll be better for as it relates to linear and streaming," said Kespohl.
"Because this is primarily template-driven and not graphic-driven, we're spending a lot of time with Chyron and really educating our staff and our producers. We think the magic is in the sophistication of the template's ease and the motion."
The group also takes advantage of asset sharing through Chyron's Camio graphics management system.
"The spirit here is that we will evolve together," said Kespohl, with each launch helping further flesh out the package and its implementation. KPIX is "finding ways to take what they've just implemented and make it better for the next station that launches."
The new sound of CBS local stations
Musically, the CBS-owned stations are moving to a custom news music package created by the team at Antfood, the same composers who have reshaped the network sound of CBS and every part of CBS News.
From "CBS Mornings" and "CBS Evening News" to the various network vanity cards, Antfood's 5-note "This is CBS" sonic brand now connects all parts of the network. The music, however, moves in a new direction for the group and does not include the sonic signature long used by the CBS-owned stations, developed by Dick Marx for WBBM in 1975 and found in "Enforcer" and "CBS Local."
"We have a prescribed set of sounds that will accompany some of the big production elements, whether those be opens or bumps or topical promotion," said Kespohl.
For the local stations, Antfood has developed a package with themes such as "Dimensional" and "Grandiose," mixing horns, pulsing percussion and even a bit of jazz. From the initial cues, CBS has created a series of suggestions and templates on how to utilize the music with the new design package.
The new music, Kespohl notes, is a starting point for stations and expects some tweaks and customization based on individual market needs or to convey a specific tone or feeling for different dayparts.
Eventually, other CBS affiliates may also adopt some of the new music from Antfood or the larger branding and design philosophy.
"Because of markets, because of the cities, because of the stations all being at different points in their roadmap toward the ideal brand state, you have to have the vision but then you have to have the patience and you have to have the willingness and the open-mindedness to treat each vision as its own unique entity within that larger vision for CBS News and Stations," said McMahon.
"There are days where that patience is tested, and there are days where you just do that aha moment and you realize you're exactly where you should be. We've had any number of those moments along the way, but because of those moments, I'm confident that we will land exactly where we should be in each and every one of these cities."
The latest in design, production and engineering
Subscribe to NewscastStudio for the latest delivered straight to your inbox.