'Fox News Tonight' fills in 8 p.m. hour on network after Carlson cancellation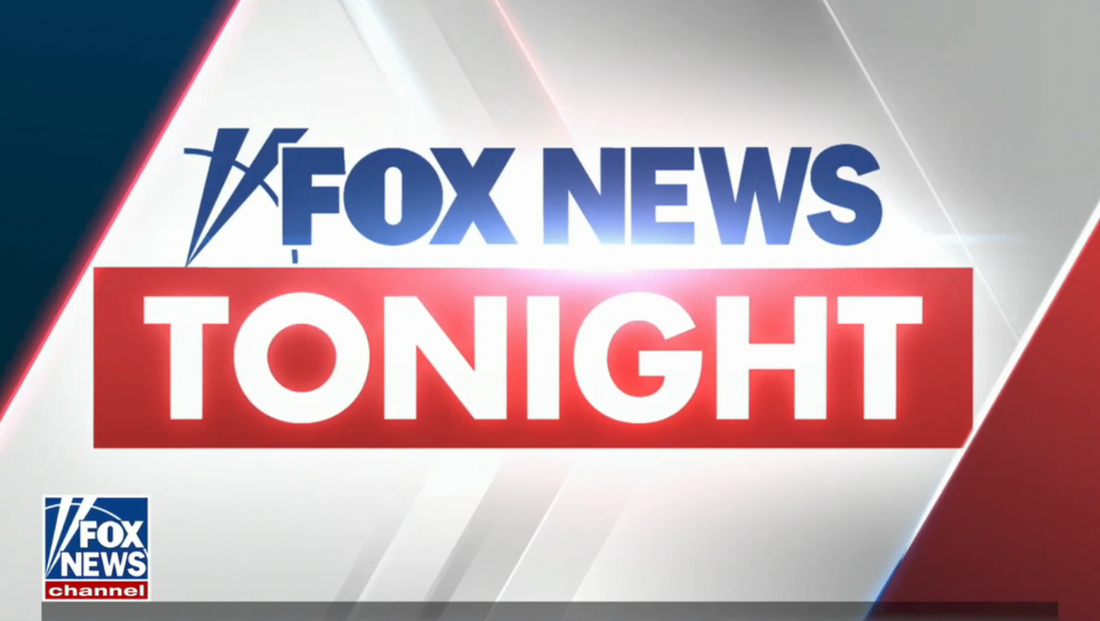 After the surprise exit of personality Tucker Carlson, Fox's conservative cable network was left with an hour to fill Monday, April 24, 2023.
As planned, "Fox News Tonight" is filling the 8 p.m. eastern hour on an interim basis until a permanent host and name is picked. It will use a series of rotating hosts.
Carlson had previously hosted "Tucker Carlson Tonight" in that timeslot, so using the word "Tonight" in the placeholder show's otherwise generic name creates at least some continuity.
The show featured an angular red, white and blue look with a horizontal lockup of the network's logotype and searchlight icon an one line and the word "Tonight" in bold Futura inside a red box below.
A series of solid angled elements are also included, along with more subtle blended ones in the background.
For its first night on the schedule, "Fox & Friends" co-host Brian Kilmeade broadcast from Studio E, a studio that has been used by Fox Sports, "Gutfeld!" and other programming.
Kilmeade sat in front of an evening cityscape background with a band of Fox branding overlaid. Additional accents were also added to the image. The show did include in-studio guests and some wider shots, including bumps going to breaks, meaning most of the space's other video walls sported the "Tonight" branding.
Fox, like most networks, has used placeholder shows to fill gaps left in the schedule due to talent changes and departures, cancellations or other changes.
During a 2021 schedule shakeup, "Fox News Primetime" was used.
The latest in design, production and engineering
Subscribe to NewscastStudio for the latest delivered straight to your inbox.