CBS Chicago switches over to group graphics, new WX look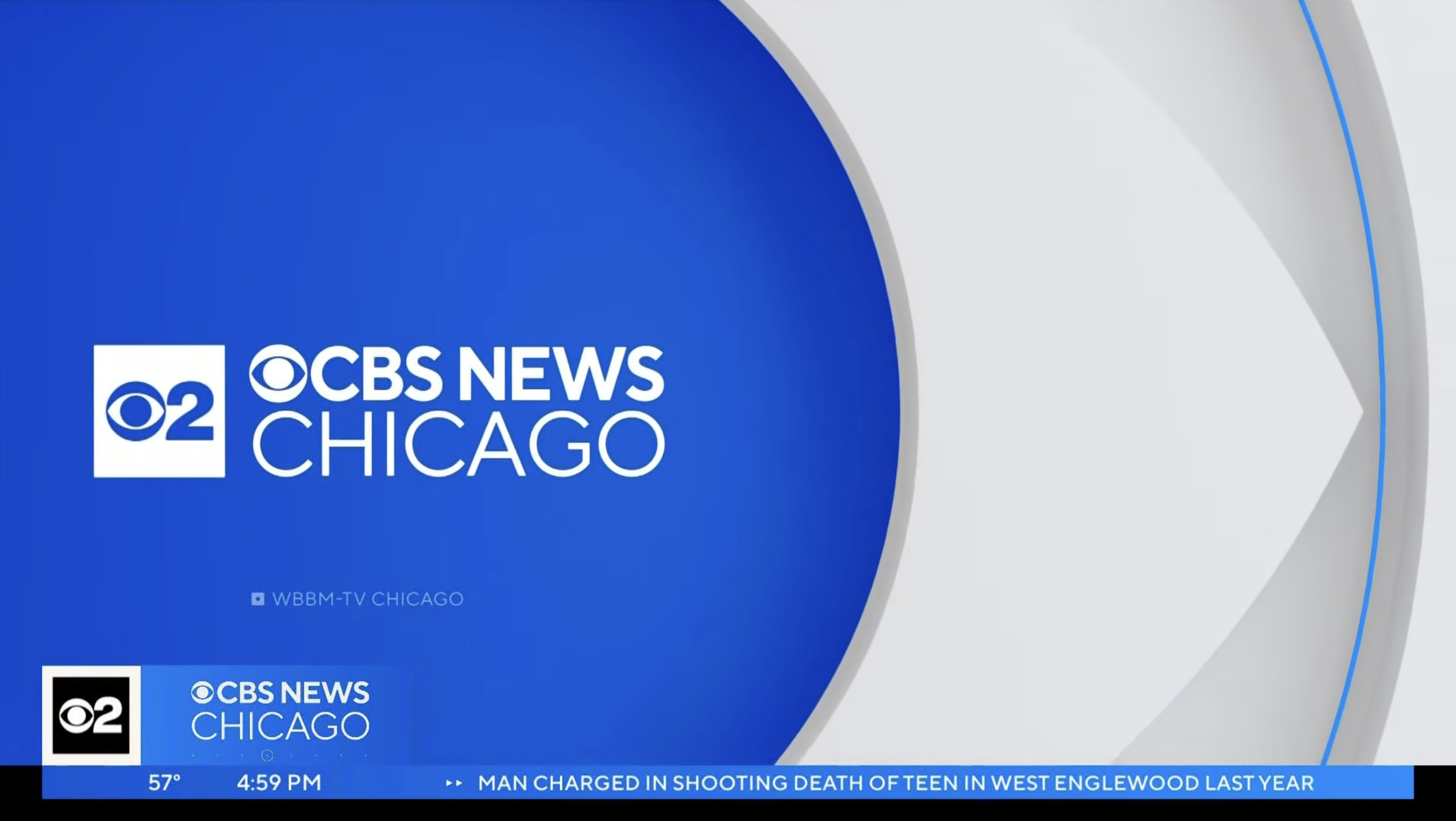 WBBM in Chicago has become the latest CBS-owned station to switch to the group's new graphics package — including a new look for weather.
The updated design premiered during the 4 p.m. newscast Wednesday, May 3, 2023.
The station has retained its CBS 2 branding on-screen in the box that has been reserved to accommodate varying naming schemes its stations use across the country, such as stations that are better known by call letters or channel numbers.
Announces still refer to the newscast as "CBS 2 News," but the on-screen title card reads "CBS News Chicago," similar to how many newscasts at CBS-owned stations have been doing for some time now in order to account for the simulcast on their respective free streaming platforms.
Overall, the look is largely similar to what other CBS-owned stations have debuted, though, unlike KYW and KDKA, WBBM is sticking with the normal blue, orange and red color palette. The station also kept is "2" logo, unlike KYW's redrawn numeral.
After publication of this article, a sharp-eyed reader noted, however, that the logo used in the bug is slightly different than the one used elsewhere and appears to actually be the one used by WCBS in New York and, before rebranding under the name KCAL News, KCBS in L.A.
The differences are subtle, especially at small sizes, but the two logos distinct.
It's likely that the mixup occurred during attempts to share assets between stations.
CBS Chicago also switched over to the group's updated weather graphics package, which is being rolled out across the group along with new forecasting systems.
WBBM, like most other CBS-owned stations, had been using flatter, boxy weather graphics for years mixed in with the old ring-centric group graphics package.
The Chicago station isn't the first to make the WX change, which features a lighter look with new storytelling layouts for forecasters.
Most WBBM weather graphics now feature a white header bar with a blue underline next to a First Alert Weather logo (some CBS-owned stations use "Next Weather") and switched over the network's font of choice, TT Norms.
Map labels are also mainly in white boxes, sometimes separated by a blue line as well.
Forecasters have the option to use photographic, live video feeds or a plain off-white CBS eye background on most graphics.
On the seven-day, daily conditions are depicted in a soft, illustrative look somewhat reminiscent of Apple Weather. These are also used in other places, though some graphics use more icon-like looks.
A similar style is used for cityscape backgrounds that follow the condition animation and can change based on the time of day or conditions.
Overall, the graphics seem to be following an overall industry trend of data-driven looks that break weather forecasts down into manageable blocks so viewers have what they need to play their day and week ahead.
There are also "What We're Tracking" graphics that feature a large photo but have the feel of a "weather headline" format.
In addition, the station also has the ability to show 12 video feeds from around the region and "tap" on one of them to expand it to full size.
The latest in design, production and engineering
Subscribe to NewscastStudio for the latest delivered straight to your inbox.