FJTV
Location:

Fuzhou, Fujian, China

Affiliation:

福建网络广播电视台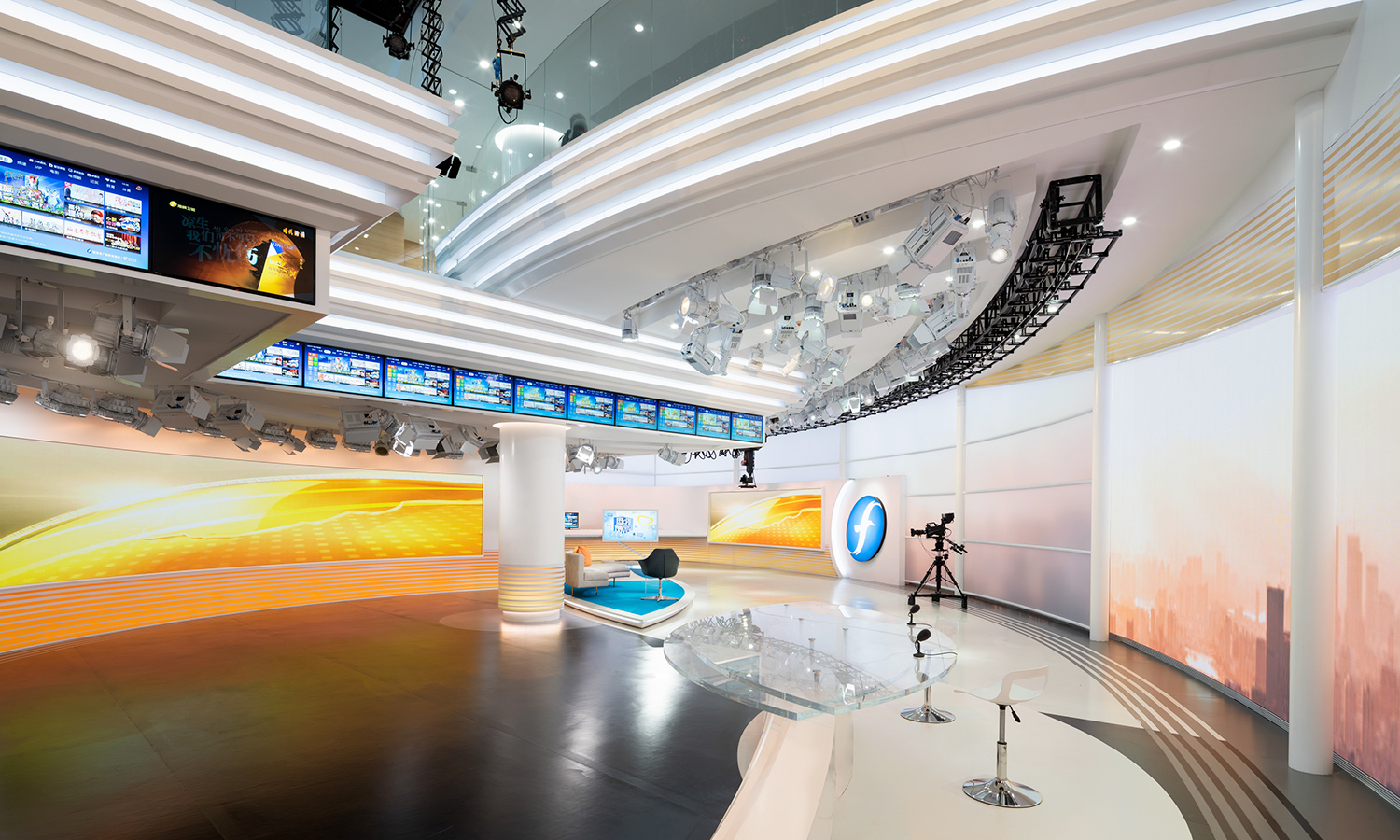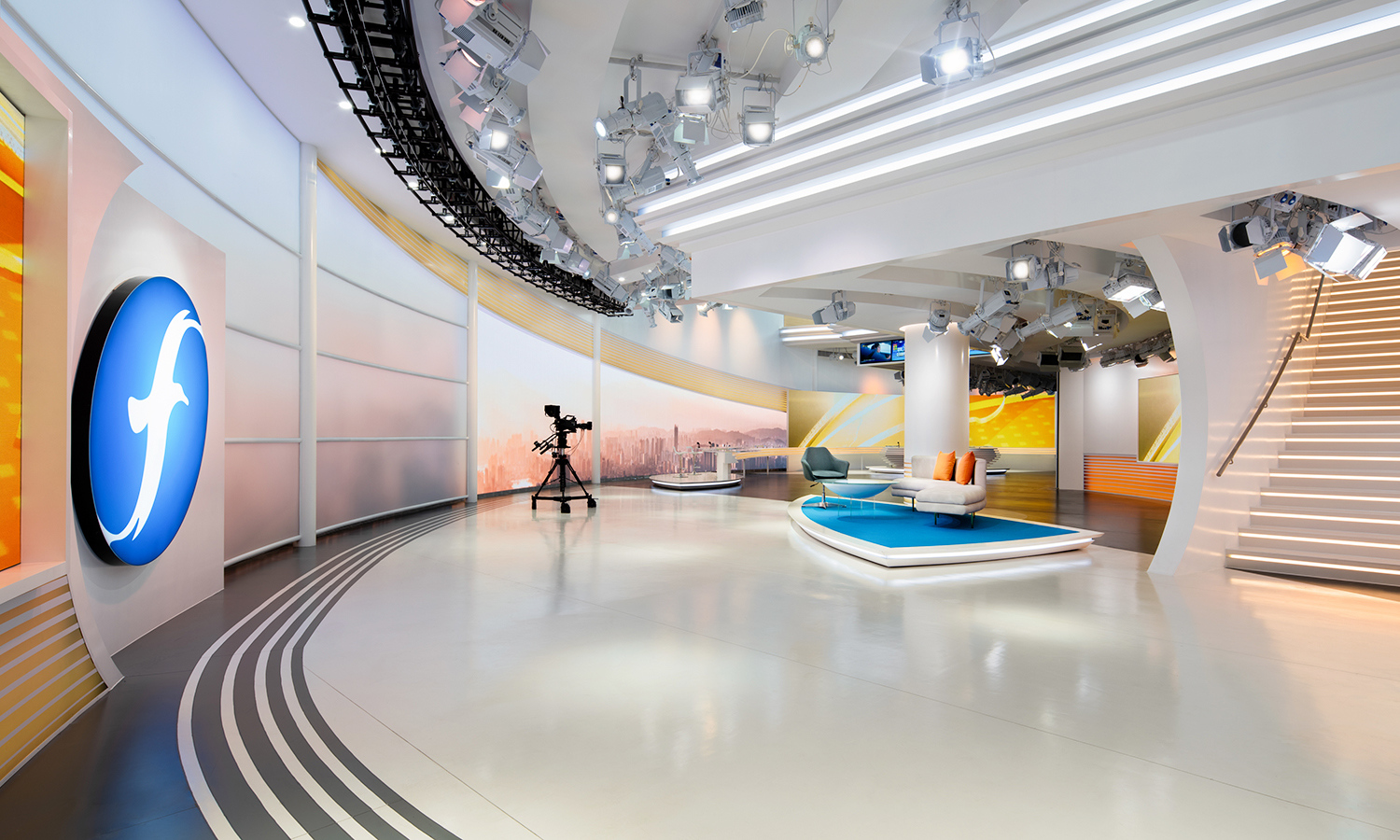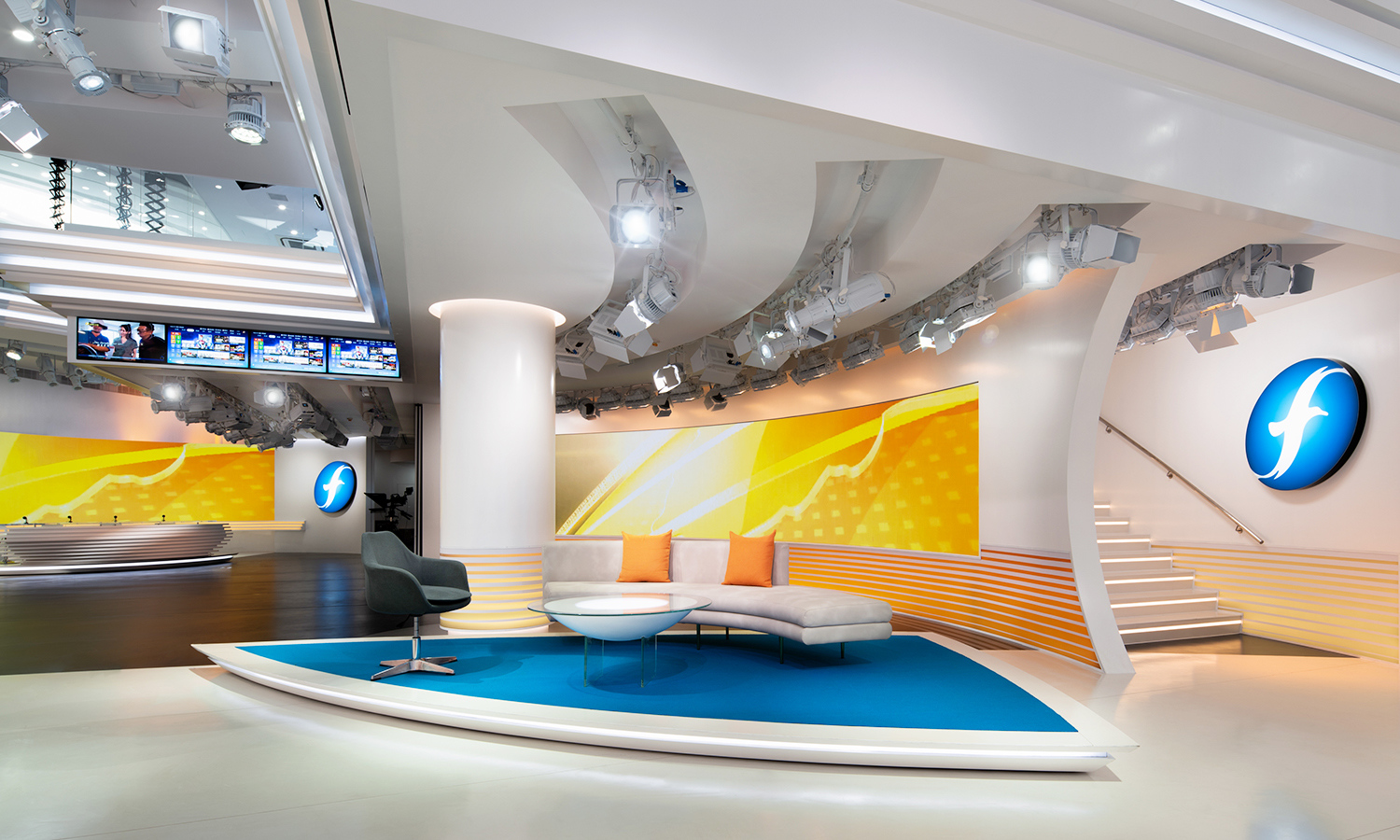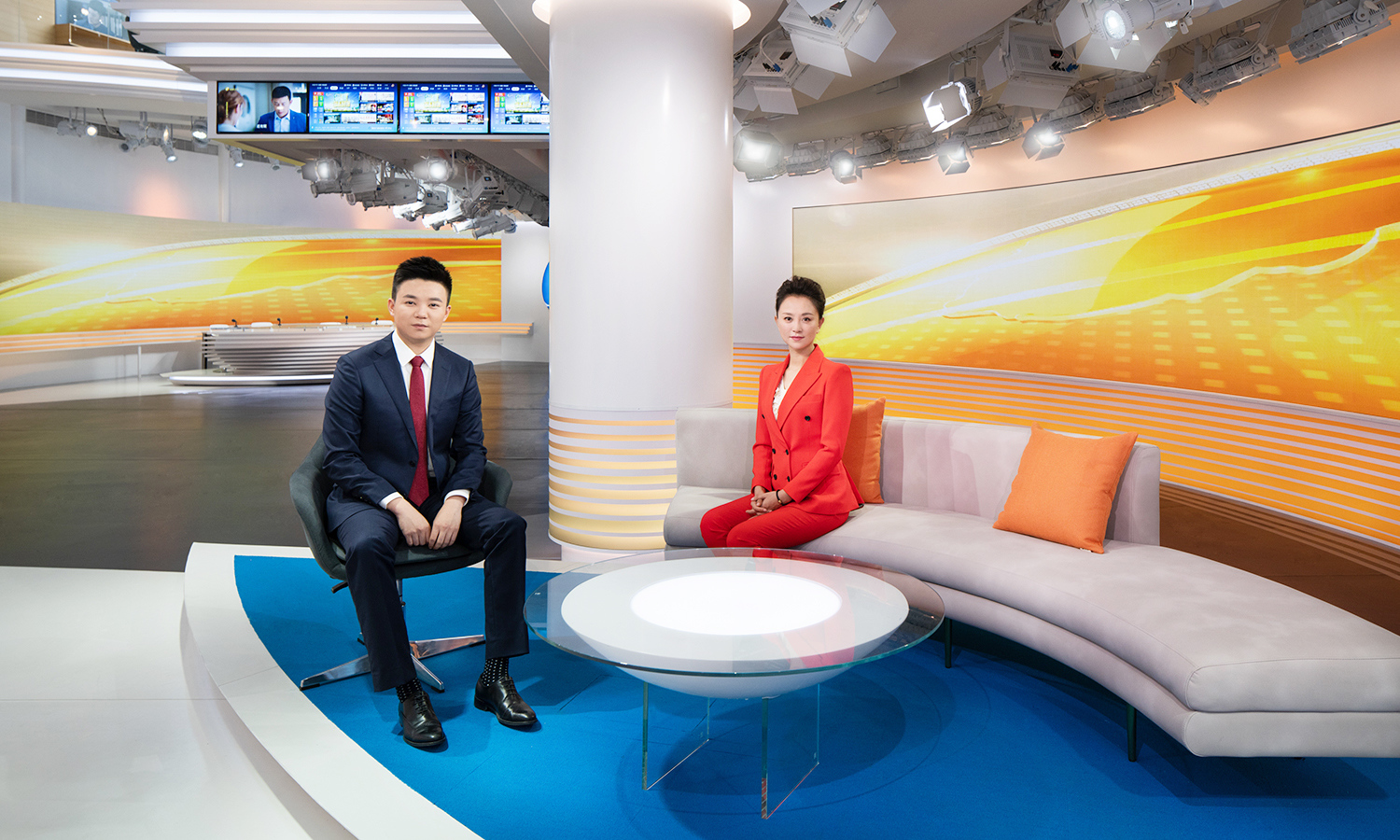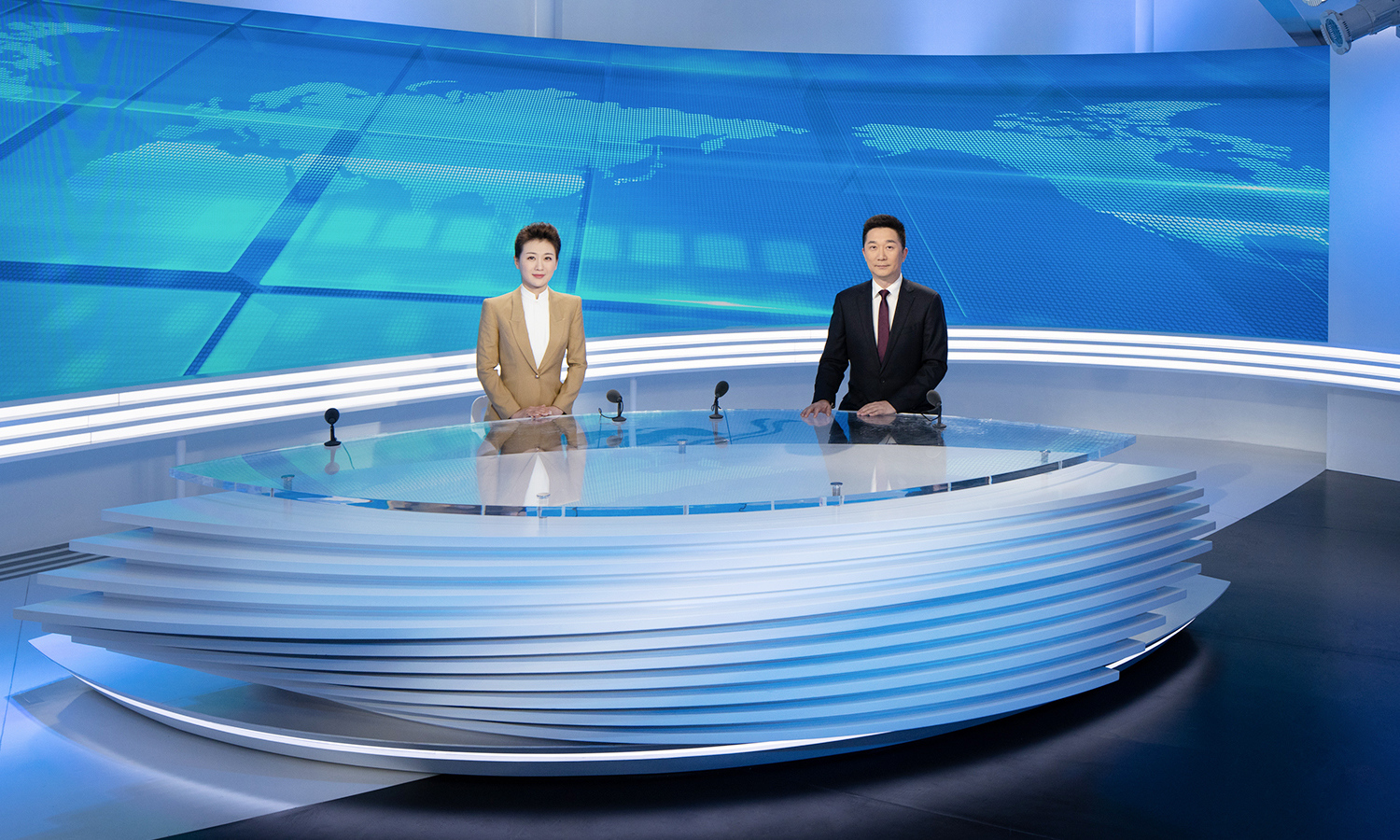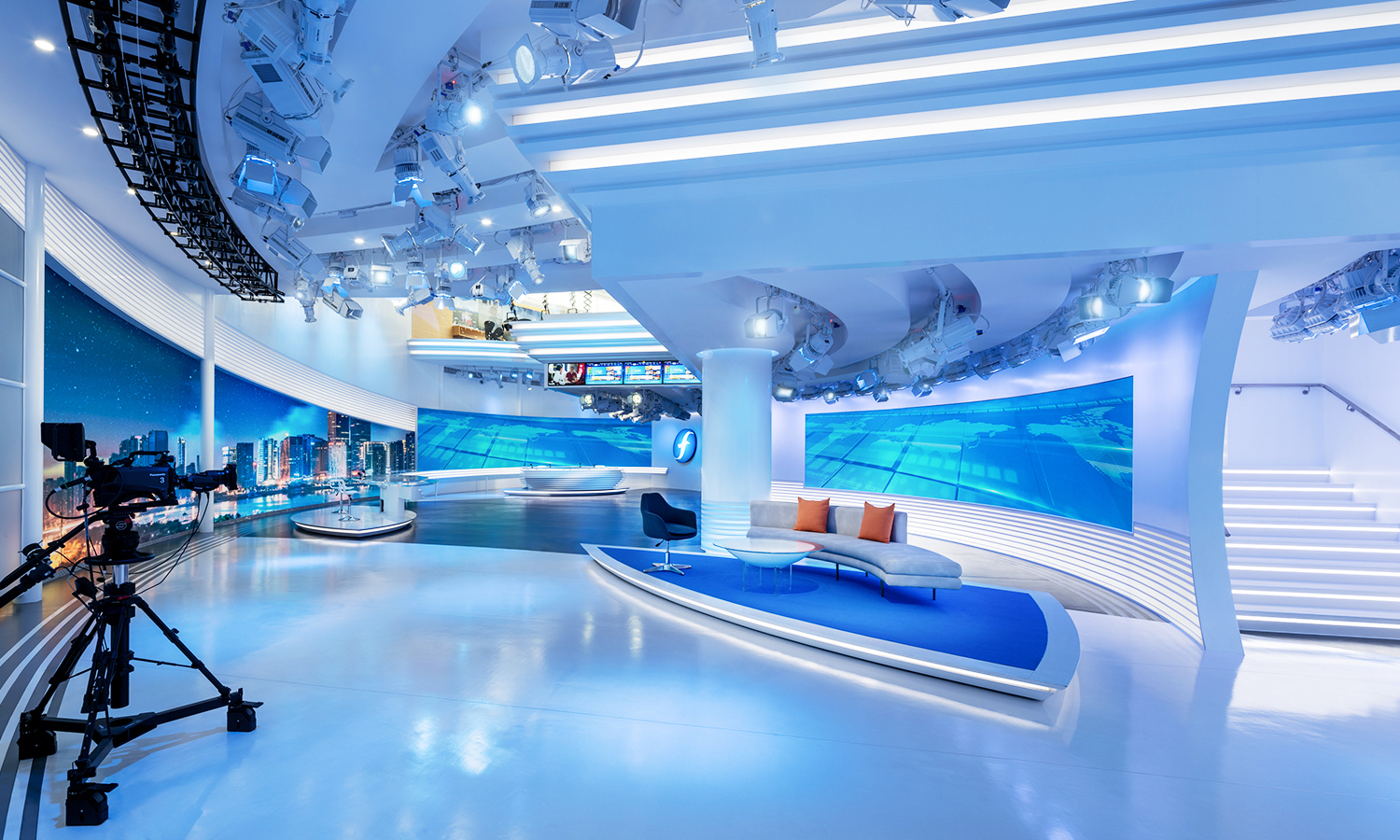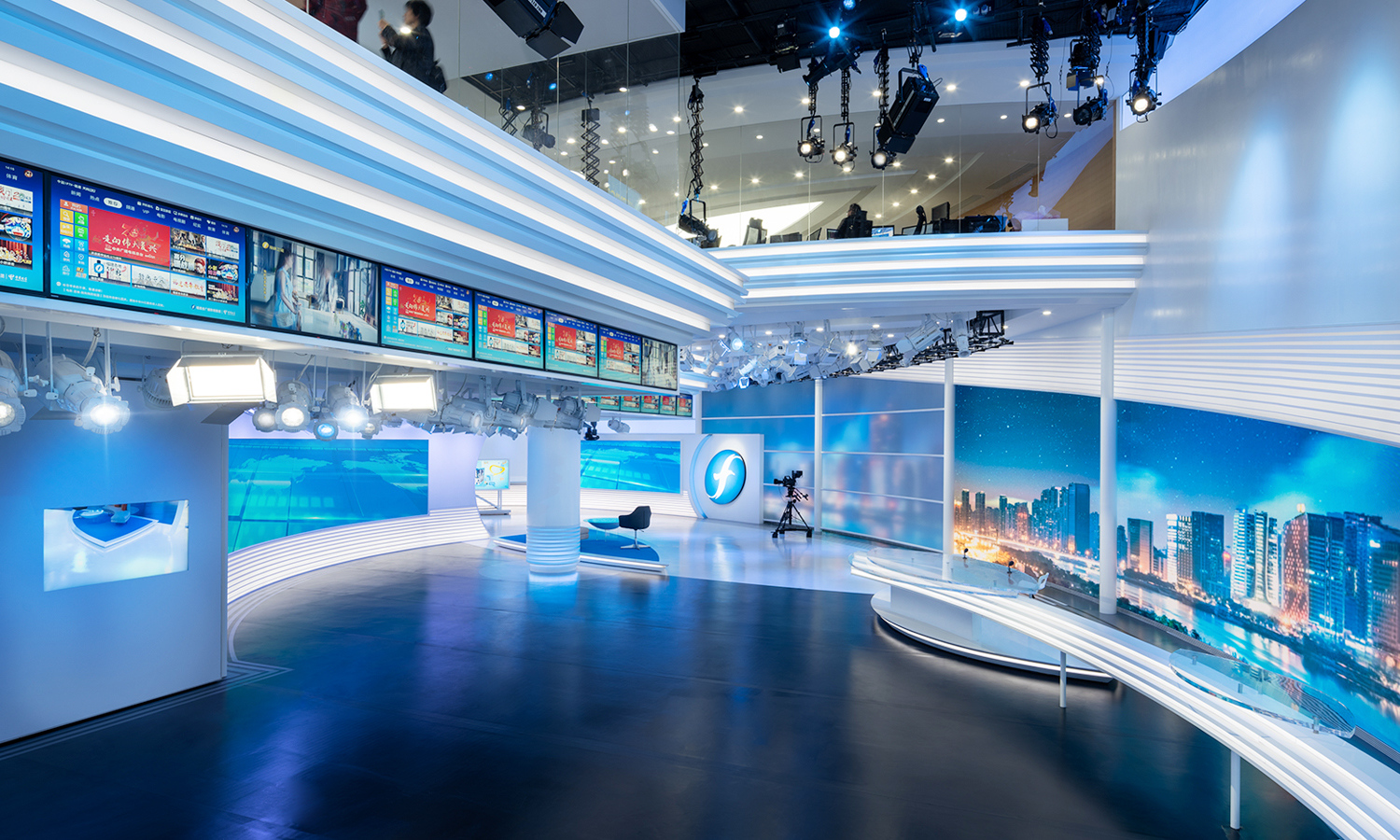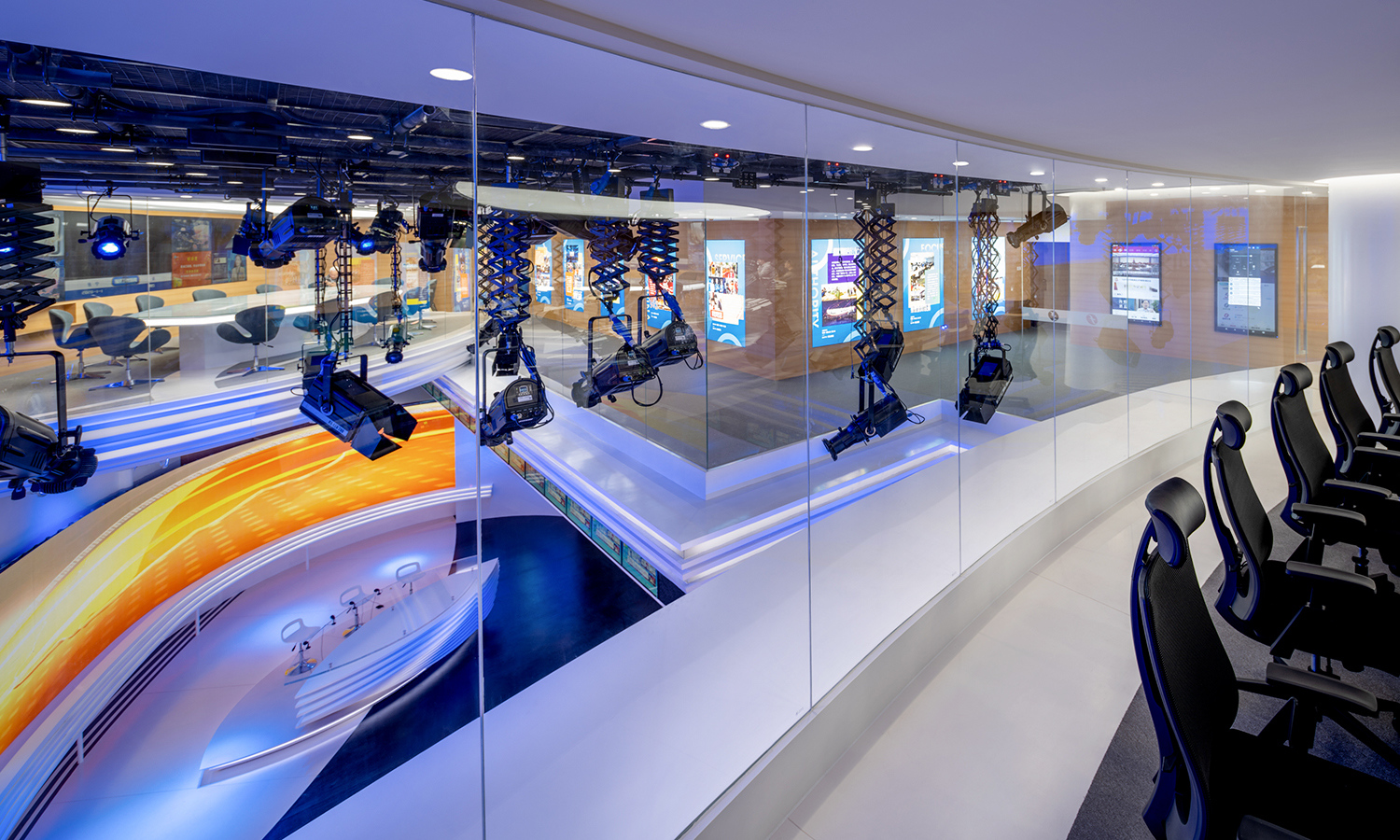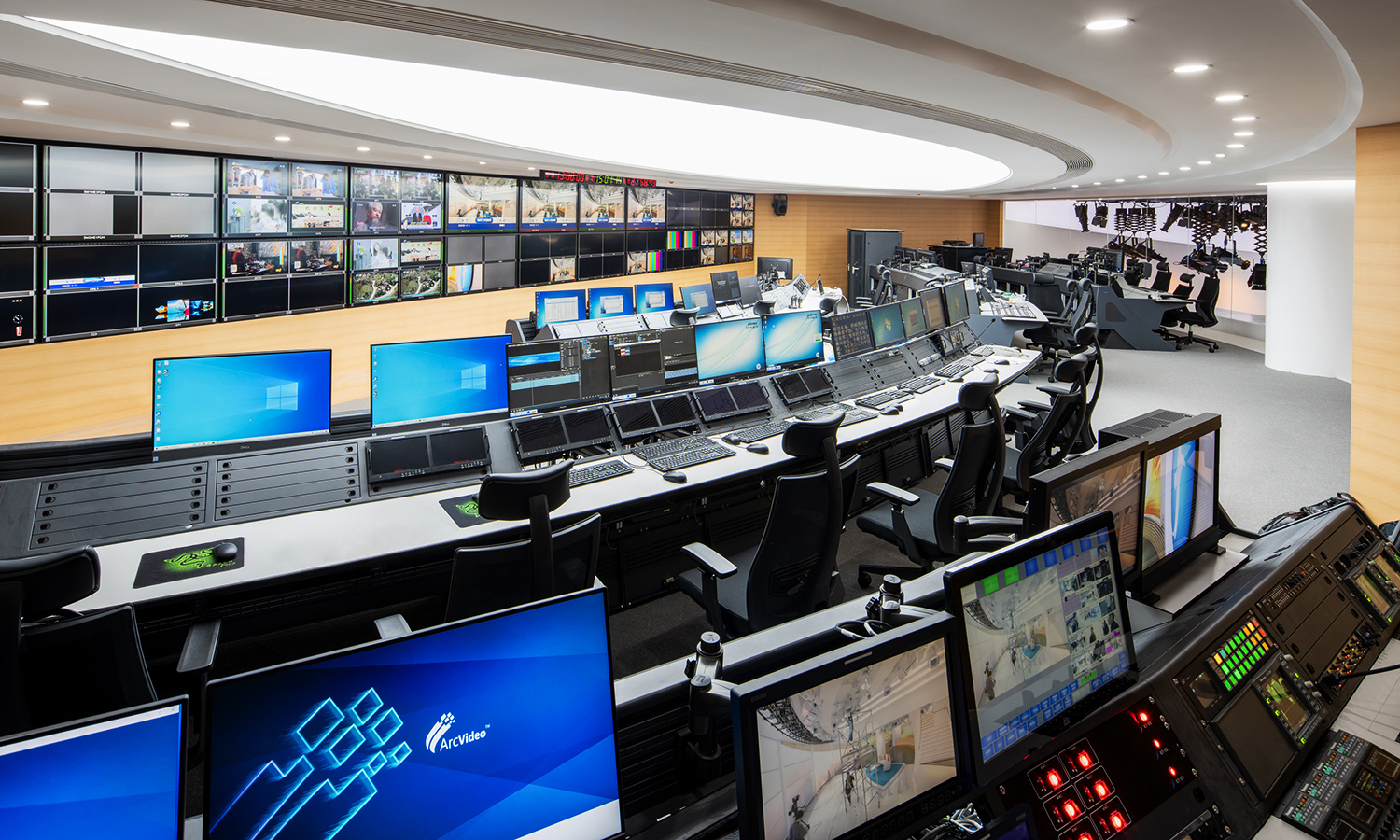 Studio for Fujian Radio Film and TV Group (福建省广播影视集团) that debuted in late December 2019. The studio is used to produce content across the FJTV News division in a variety of languages.
Clickspring Design notes, multiple shooting positions within the challenging space were facilitated by vast LED screens positioned around the studio's perimeter, as well as a ceiling-mounted camera track from Shotoku integrated within the mezzanine structure. Large double-height windows were carefully masked to control daylight in the space, replaced with expansive LED arrays and lightbox elements to maintain visual interest and to reinforce the connection between the first and second levels.
The existing mezzanine was extended dramatically to increase the programmable area. Two steel-supported extensions accommodate a conference space and master control room, both with glazed overlooks to the studio environment below.