From Our Inbox: Groundhogs are night animals, silly!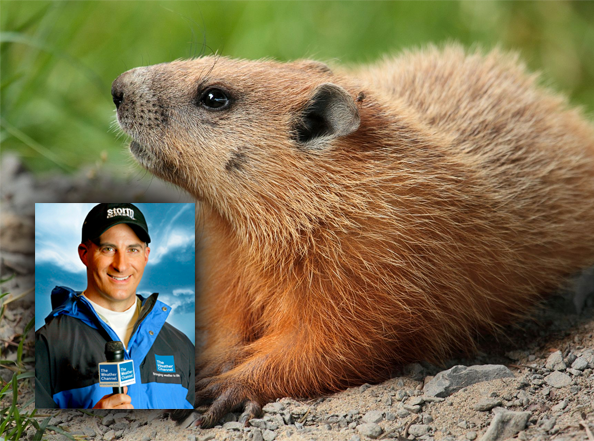 It's been a while, but it's time for another edition of "From Our Inbox."
Today's installment involves an email we received from a viewer of the Weather Channel who has a bone to pick with Jim Cantore and his knowledge of groundhog biology:
GOOD MORNING, TELL JIM CANTORE THAT GROUND HOGS ARE NOT NIGHT ANIMALS THEY ARE OUT DURING THE DAY, THAT IS WHEN THEY FEED. LOVE THE SHOW
Remember, as always, we present these comments unedited.
At least this viewer still "loves the show" despite its apparent lack of knowledge about groundhogs.
We also appreciate her cordial "good morning" (even if it is SCREAMED).
In case you're not up to speed on this series, we use this column to highlight emails NewscastStudio gets from viewers who, for some strange reason, seem to think our site is the official site of various TV networks and channels.
Groundhog photo courtesy of Wikipedia user "Cephas"; Jim Cantore image courtesy of the Weather Channel