Press photog group opposes bill that would restrict news drones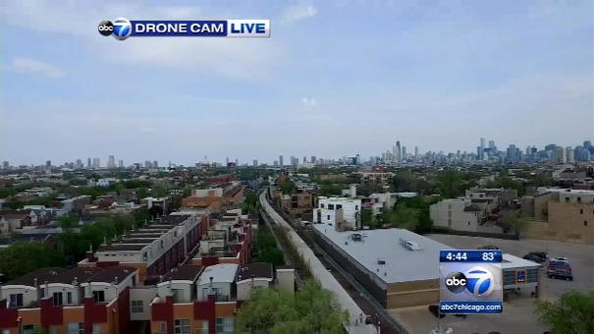 The National Press Photographers Association has sent a letter to California Gov. Jerry Brown opposing proposed legislation that would prevent commercial drones such as news drones from flying lower than 350 feet from the ground over private property.
The bill, sponsored by Sen. Hannah-Beth Jackson, is meant to help bolster privacy, but the press photographers group says it will be next to impossible enforce or comply with.
The group argues that property owners will likely be unable to gauge the height of a drone, which will lead to numerous false claims with little evidence to back them up.
CNN and the Associated Press were among the many news organizations that signed the letter objecting to the new law. News organizations also announced earlier this year that they had joined forces to explore the use of TV news drones.
News drones have become the source of widespread interest among news organizations, given their low operational costs for gathering aerial footage that would be difficult or expensive to acquire otherwise.
So far, however, TV stations have taken a wait-and-see-approach to implementing drones, frequently partnering with local individuals or companies licensed by the FAA to use drones for commercial purposes, including the ABC affiliates in Chicago and New York City. Both stations are also branding their drones as "Dronecam."
Networks are also experimenting with drones, with most notable uses being done overseas where regulation is less restrictive. NBC News sent up drones during its coverage of the Nepal earthquake and cyclone in Vanuatu, while ABC News made use of a drone to show off a remote jungle in Vietnam.
The California bill has received the OK by the both the state senate and house and would need the governors nod to become law.