When one 'Alert Center' isn't enough…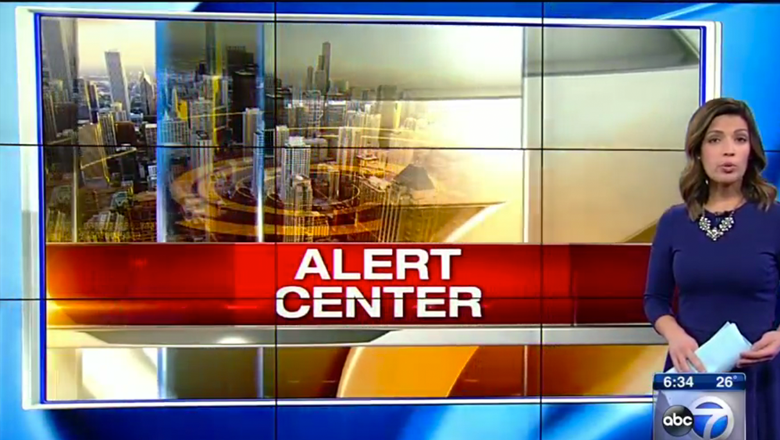 Apparently not content with just a single "Alert Center," Chicago's ABC O&O has "added" another.
The original Alert Center at WLS-TV, which debuted back in November in the weeks after the station debuted a new set, is actually located in a multipurpose standup area that's home to Roz Varon's traffic reports as well as other segments.
The station has since had reporter Tanja Babich present her "alerts" from the video wall located in the small alcove nestled behind the weather center. This area is also used for weather updates and general standups as well.