NBCU's Miami Olympics studio will live on after the games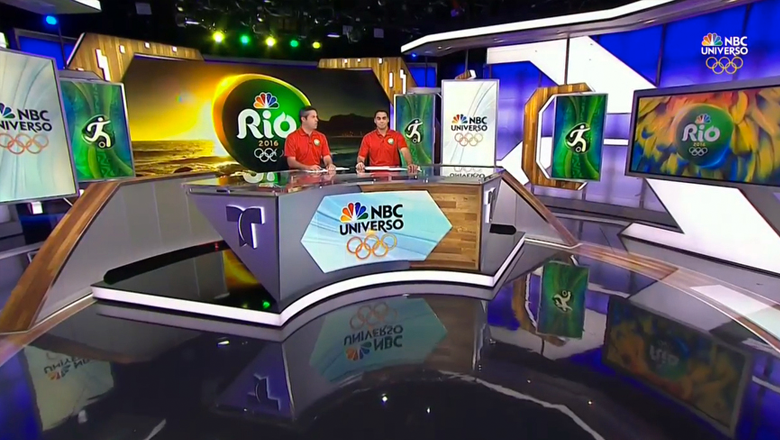 NBC Universo and Telemundo's newest studio in Miami debuted with a splash for coverage of the Rio Olympics — but will continue to get plenty of use afterward as well.
The set, designed by Joe Lamberta of Jack Morton PDG, is located in Telmundo's Miami facility and will become a general sports studio once the games are done — including for the network's football (soccer) coverage.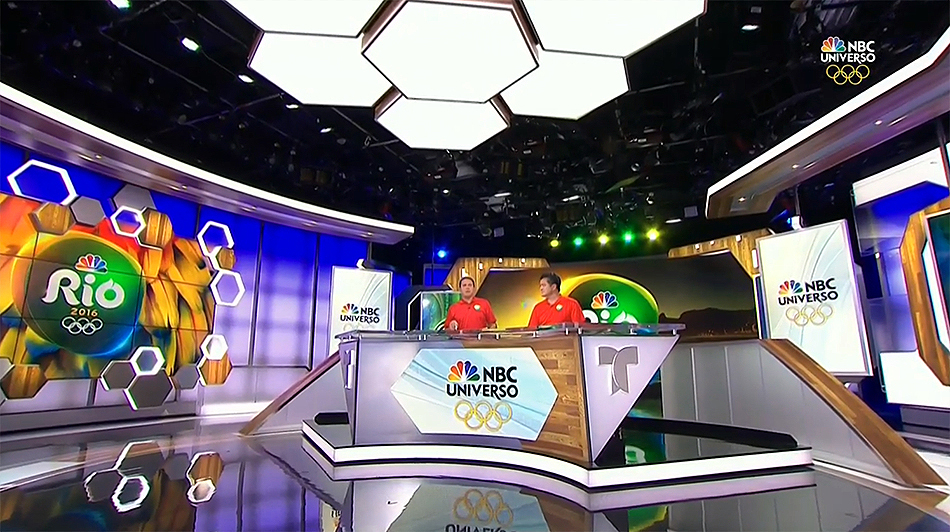 Given this future use, it's not surprising that a honeycomb pattern reminiscent of a European football or soccer ball, is featured prominently, including in an eye-catching internally lit ceiling fixture.
The other shapes on the set mirror this pattern — consistently mainly of straight edges and diagonal lines, including in the studio's main anchor desk and knee wall behind it.
Behind the anchor area, a large video wall features angled accent pieces while two sets of vertical screens can be used for OTS elements.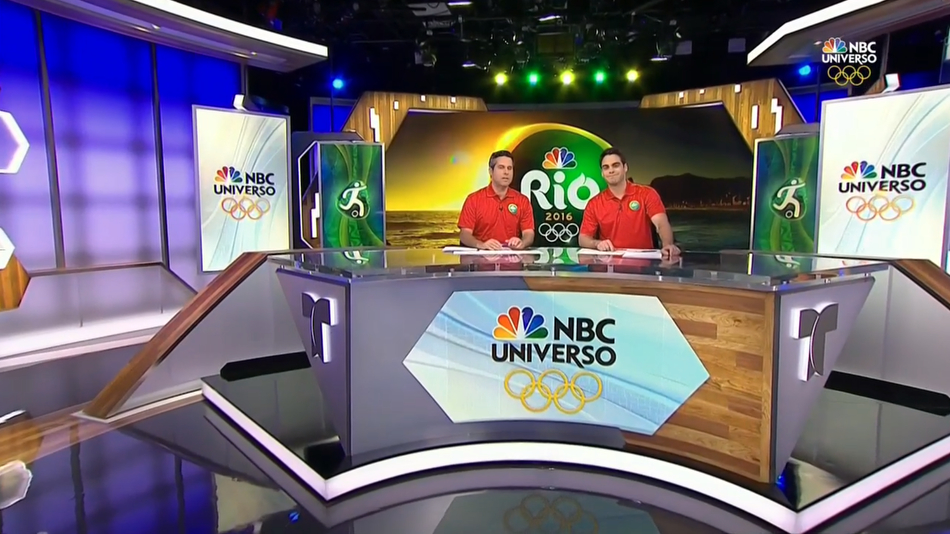 To the right, a two-monitor standup area featuring a dramatical diagonal element and additional angled accent panels, all backed with tall backlit wall elements with a subtle grid pattern.
The opposite side of the studio is a single large video wall, with hexagon shapes layered in various positions around and over the video array.
Some of these segments include the vertically striped wood pattern featured elsewhere on the set, while others are solid gray or outlined with bright white lighted element. Behind the segment, an additional backlit wall unifies the space.
For the Olympics coverage, the on-set monitors are being fed with graphics that match parent network NBC's "pebble" look — with added accent lighting in green and yellow to match the look.
The set was fabricated in Miami by PropMasters and lit by Brian McRae from the Lighting Design Group.