ESPN borrows downtown pub for Super Bowl week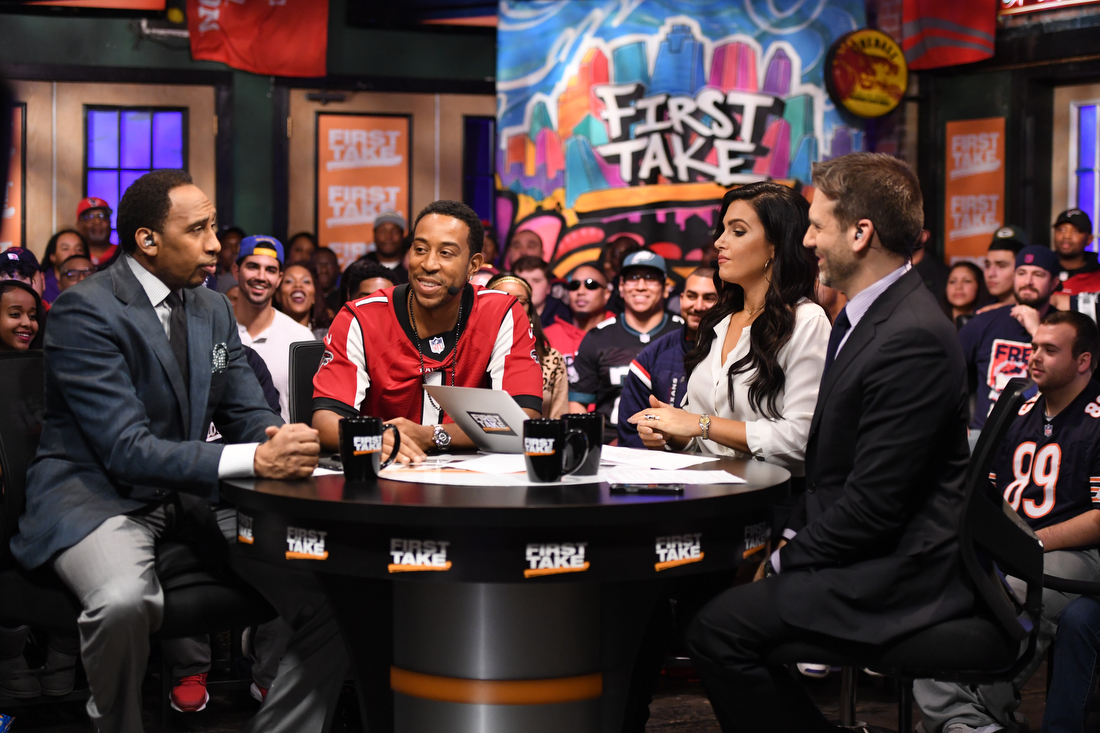 ESPN's daytime programming, such as "First Take" and "Mike & Mike," borrowed Lucky's Pub in downtown Houston for its coverage surrounding Super Bowl LI.
With an audience of around 150 inside, the shows featured an in the round setup that showcased the fans spirit and excitement, breaking from the shows typical broadcast from inside a closed studio in Bristol.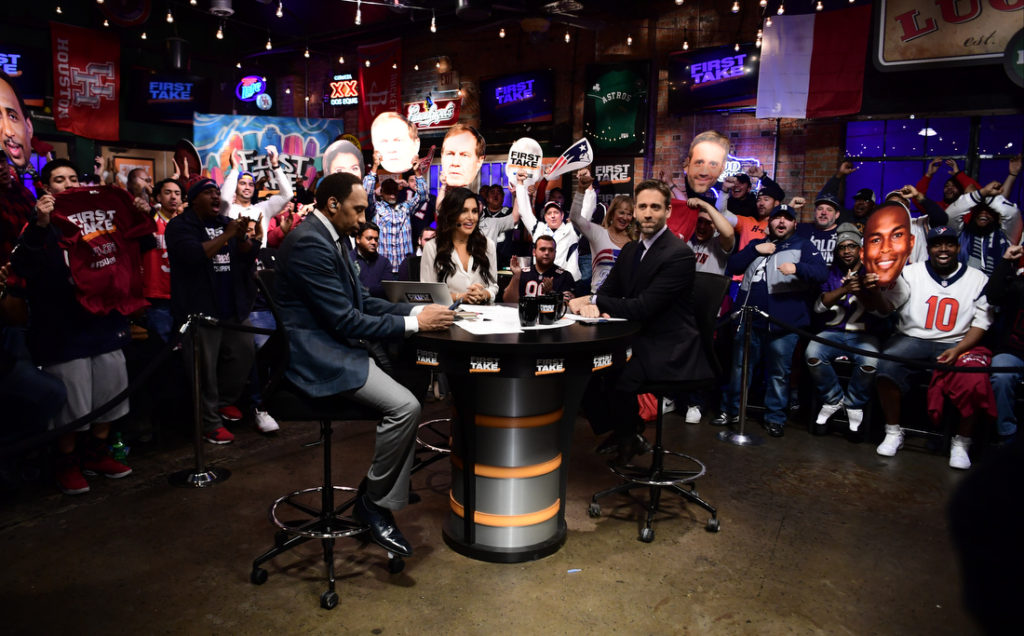 Along with bringing "First Take's" travel desk, which has been used for various remotes, a small desk was constructed for other programs, with plenty of chachkies surrounding the hosts of various sports teams.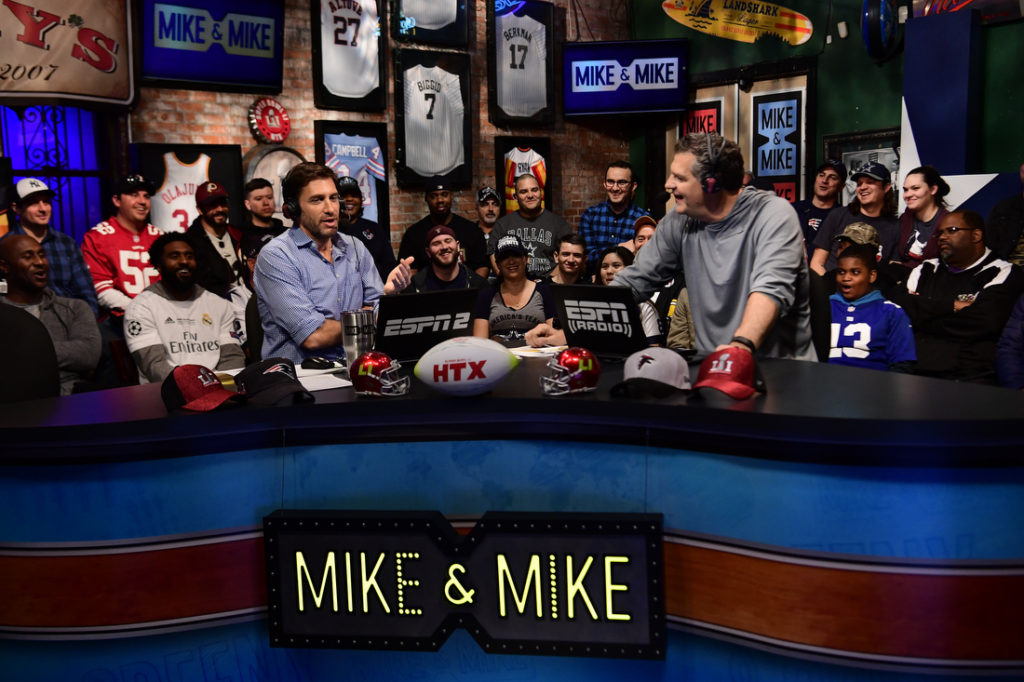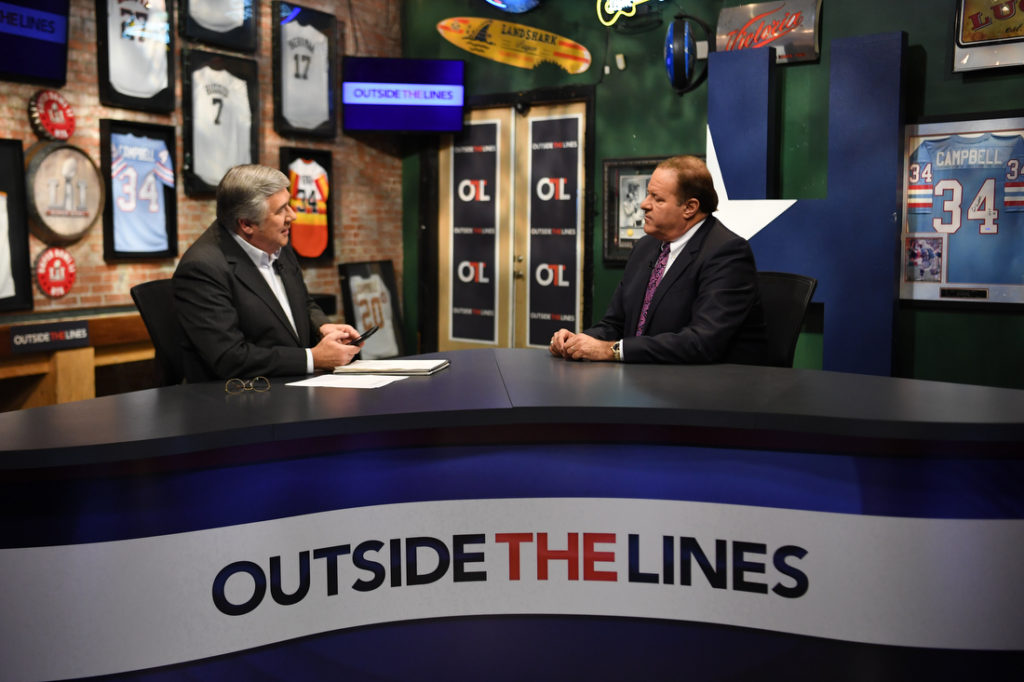 Along with standard lighting, gobos were used throughout to help add layering to the crowds and walls.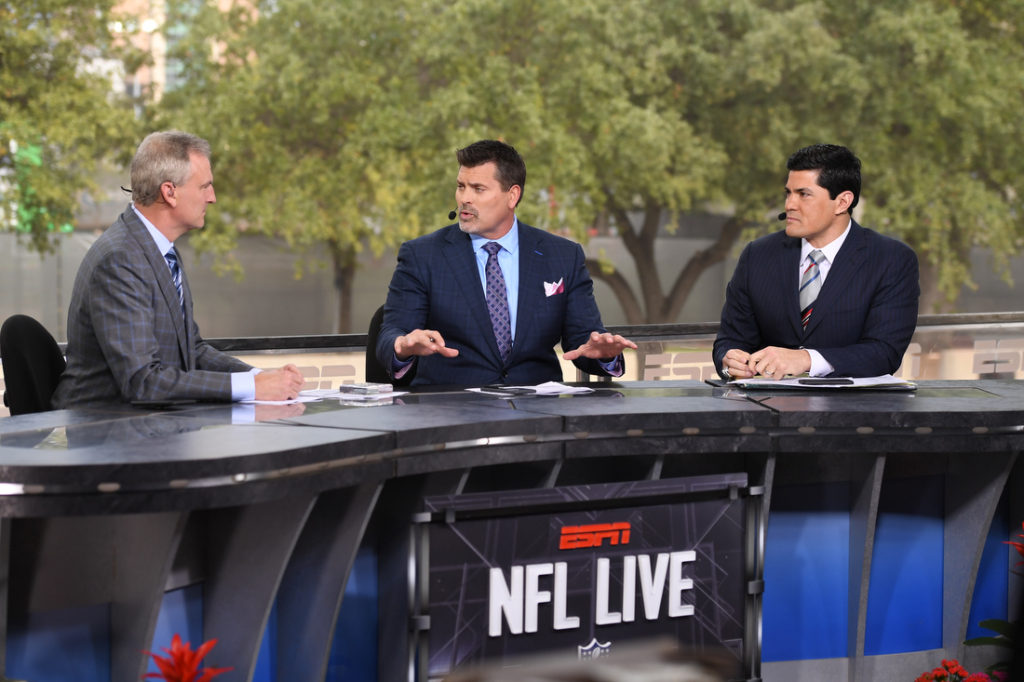 ESPN also brought one of its traveling desks for an outdoor position, where shows like "NFL Live" and "SportsCenter" originated for the week.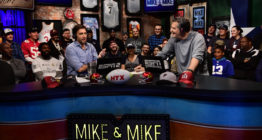 Set Design
ESPN Super Bowl LI
View a gallery of this project…
Photos courtesy of Ben Solomon / ESPN Images