Industry Insights: Advice for the set design process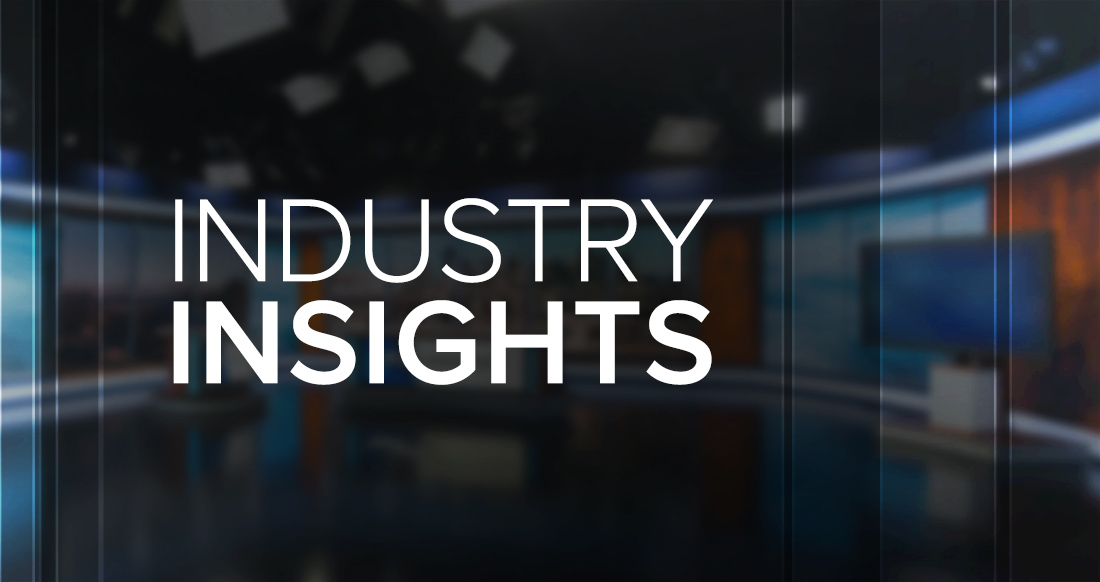 Subscribe to NewscastStudio's newsletter for the latest in broadcast design and engineering delivered to your inbox.
How has technology changed the design process?
"When technology evolves people have higher expectations. But, with new technology you also have lots of new possibilities! Part of telling a new story has to be telling it in new ways. The process is exceptionally ripe for innovation," said Fiolek.
"Not only is it a big portion of the budget now, but it also has a big impact on the way shows are produced," said Saunders. "Just 6 or 7 years ago a news set may have had only three 50" monitors to feed, whereas now your team may be producing content for 500 square feet of video display from multiple sources. We must always consider how to best use the technology, as well as controlling lighting sources."
"AV technology can no longer be an afterthought in set design process. As augmented reality and social media integration become more mainstream, the specific technologies used to present content through these channels will need to be considered from the very beginning as well," added Provost.
"Technology runs the design. It dictates budget, upgrades, story, and defines the spatial layout. It is mandatory to understand the studios technological needs at the start of the design," said Hall.
"We need to consider the tech desires and abilities of each station first, typically designing several technology driven storytelling areas around the set while still having a 'homebase,'"said McLaughlin. "Once the Technology is decided upon we then design a set that showcases each of these elements and allows the newscast to flow smoothly from one venue to the next."
"The technology has become a personality to the environment. Too often the balance between talent and technology have shifted in the wrong direction. When the technology overshadows the talent in the space, the audience looses the essential personal connection with its viewership," added Hall.
"Big video is today's must have that can consume 30-50% of the average set budget," notes McLaughlin. "While AR and VR can be equally expensive we feel they give better ROI with more flexibility and options in the design. They provide better use of limited space and allow you to create a big video look for one story and an entirely different tech look for the next based on the needs of the story. VR can also be a great source of additional revenue for stations giving them the ability to sell studio time or sponsorships on sets not used by news."
"[From the design side] Technology has given set designers the ability to work in the actual scaled 3D space in order to provide accurate plansets and realistic renderings. We can input everything from height of camera lens, distance to talent and even focal length to give rendered camera shots that are 100% achievable and accurate to the finished shots," said Kilroy. "Working in the digital environment allows the designer to show multiple looks with simple clicks rather than full redraws."
​
​​