'Authentic' design drives Premier League studio makeover from JHD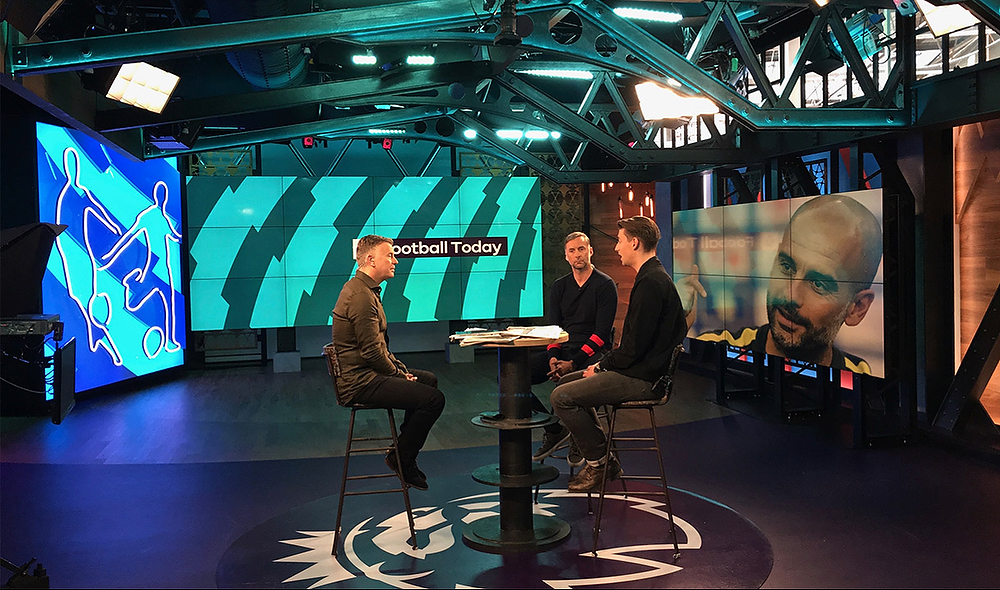 Subscribe to NewscastStudio's newsletter for the latest in broadcast design and engineering delivered to your inbox.
The team also found ways to incorporate various football iconography in the broadcast design, such as through bold player outlines. Considered from the early stages, this imagery along with the bright colors of the brand help resonate with the youth and the sport, notes Hall.
"The few times we removed it from the design, it became clear as a reminder to the group that having fun was important to the space. We used a flexible neon for the outline of the players and broke the 'zig zag' pattern up with LED," he said.
Some of the sports imagery was more subtle, including in the metal divider screens.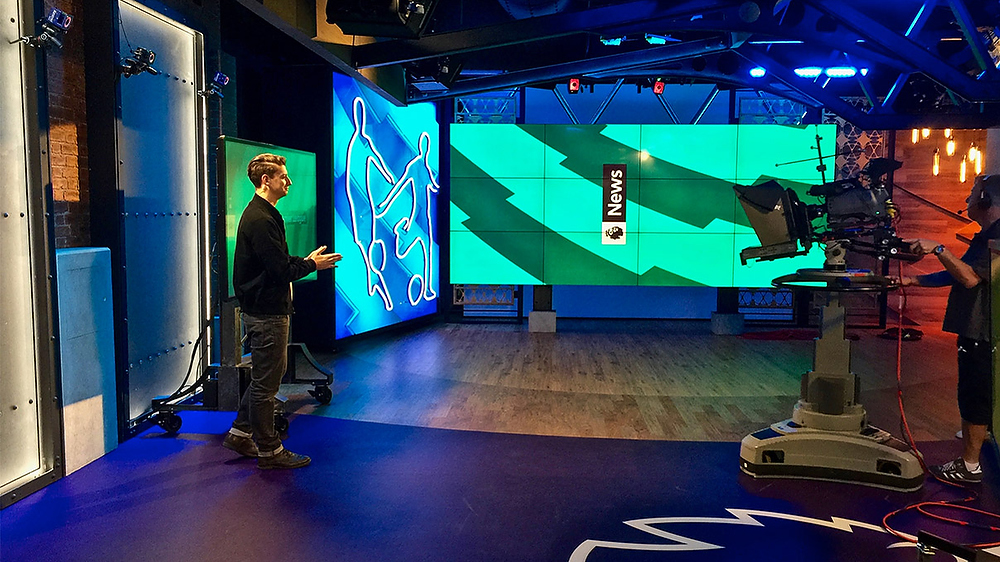 "Modern industrial interior design is about exposing all that lies beneath to achieve raw, edgy style," said Hall.
While industrial interior design ideas tend to be minimalist, there is ample room for creating drama by contrasting high-gloss metal finishes with rustic or vintage furniture. Form and function are both equally important considerations.
"The delightful textural interplay of grainy, earthy wood and smooth lustrous metal was chosen for the screens material," explained Hall.
Working with the Rebrand
The design process started with circular patterns that composed the line work and incorporated the subtle soccer ball pattern.
All told, the design had to be directly integrated with the overall rebrand of the league.
This was actually a simple makeover, says Hall, rather than a complete reimagining of the brand itself from the ground up.
This meant the team had to break from the accepted and expected sport set design styles.
"Embracing the same bold approach as the lead brand agency the execution of a forward thinking design incorporating the newly established branding elements while continuing to extend the boundaries of the brand in a broadcast environment," said Hall.
"It was a rare opportunity to design without boundaries and the league and its many collaborative brand partners were nothing short of amazing to work with," he added.