'SportsCenter' launches Snapchat edition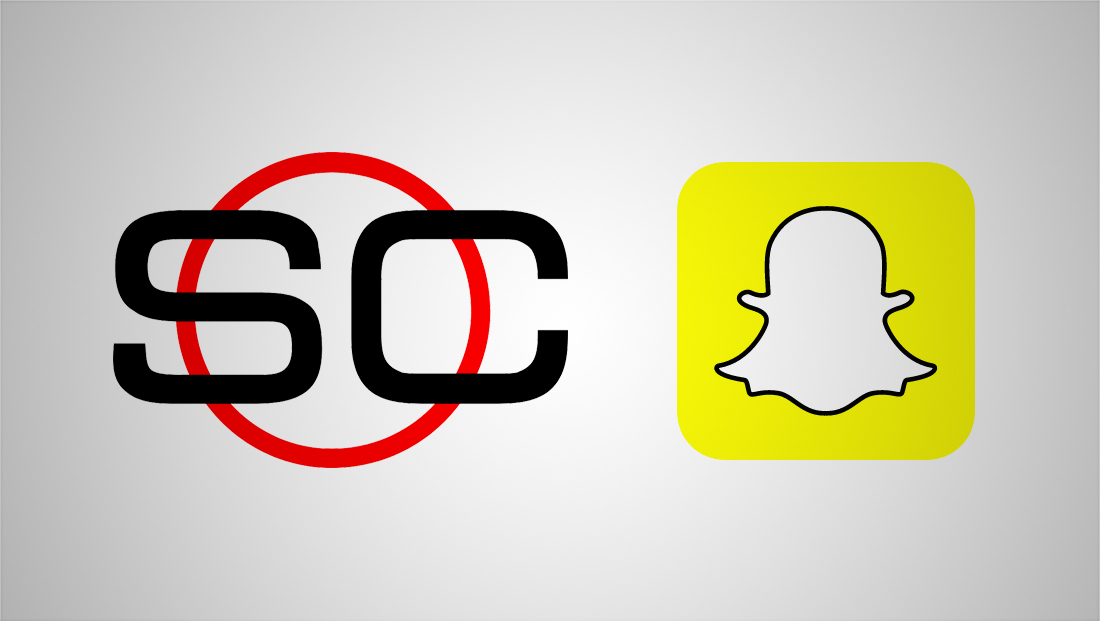 ESPN is launching a new version of its iconic "SportsCenter" show on Snapchat.
The show will debut Monday, Nov. 13, 2017 at 5 p.m. eastern before beginning its regular schedule with new shows available twice a day at 5 a.m. and 5 p.m. on weekdays, and once at 5 a.m. on weekends.
SportsCenter on Snapchat, the first ever daily sports show on the platform, will be three to five minutes in length and will include a mix of the latest sports news, highlights and commentary that "reimagines" SportsCenter for new medium and new audience, according to the network.
ESPN expected to lay off more than 100 https://t.co/GxZveqvqO5 #TVNews pic.twitter.com/SAs2qrWI9a

— TVNewsMix (@TVNewsMix) November 9, 2017
SportsCenter on Snapchat will be hosted by a dynamic roster of ESPN talent, each with his or her own unique point of view, providing diverse perspectives and personality to every show.
The first show will be hosted by Emmy-winning sports personality Katie Nolan, who recently joined ESPN.
Other hosts for SportsCenter on Snapchat include Elle Duncan, Cassidy Hubbarth, Jason Fitz and Cy Amundson.
"SportsCenter on Snapchat provides a creative new format and platform for our flagship franchise to continue to evolve," said Connor Schell, ESPN executive vice president, content in a statement. "Katie, Elle, Cassidy, Jason and Cy collectively bring a new style, energy and substance that I believe will connect with Snapchat's audience in a real way. I'm thrilled to bring this level of talent and personality to a new and innovative daily touchpoint for ESPN."
"The original SportsCenter defined and changed the way people watched sports," said Sean Mills, Head of Original Content for Snap Inc. "Today the enormous changes resulting from technology, especially mobile, are having a huge impact on how sports fans follow their favorite players and teams, not to mention fundamentally changing the conversations around sports. There's a huge opportunity to reimagine SportsCenter for this new medium — and we're thrilled about the team and talent ESPN has assembled to do it."
Snapchat launched Shows on its Discover platform one year ago, and has since been working with leading TV networks and entertainment studios to bring premium mobile TV-like content to Snapchatters. In the coming year Snap plans to continue to expand shows into a diverse range of genres, including scripted content.
SportsCenter on Snapchat represents the latest example of ESPN's strength on social platforms and digital media. As an original Snapchat Discover launch partner two years ago, ESPN has had a prominent presence on Snapchat, delivering premium mobile TV-like sports content to millions of users.
The move comes on the heels of NBC News' twice-daily Snapchat show "Stay Tuned" and CNN's "The Update."