'NBC Nightly News' marks 70th anniversary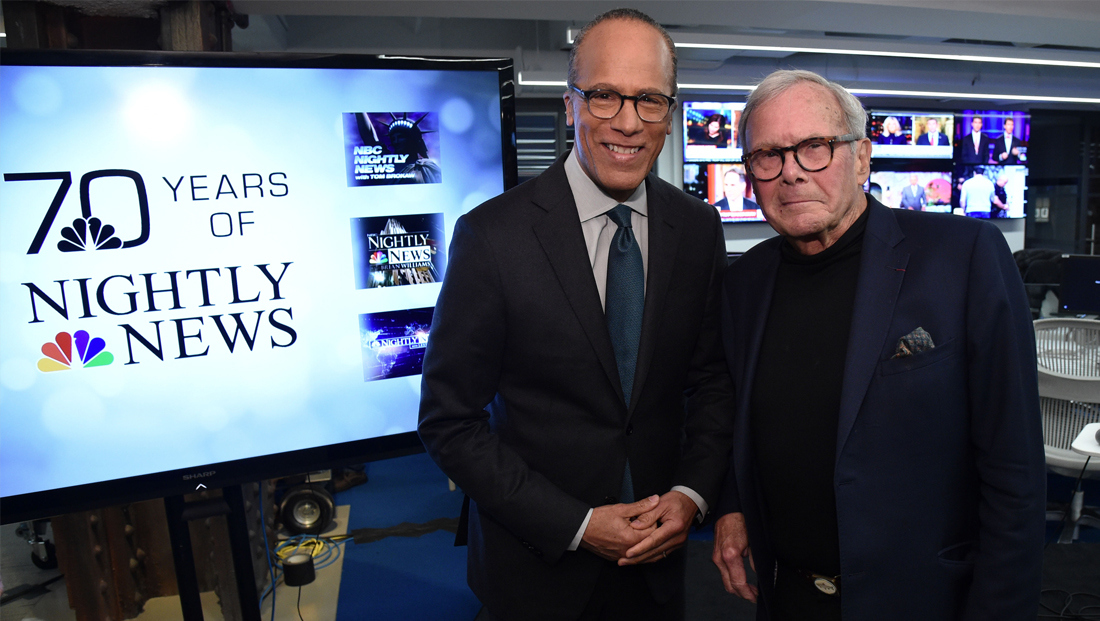 "NBC Nightly News" marked the broadcast's 70th anniversary — a bit belatedly due to the Olympics — at the network's New York City headquarters Wednesday, March 7, 2018.
"Nightly News" draws its roots from the "NBC Television Newsreel," which debuted Feb. 16, 1948, the date that serves as the broadcast's "official" birthday — at least for NBC.
This broadcast was a mere 10 minutes, and would eventually go through a series of name changes and formats, including simply "NBC News," "The Camel News Caravan" and "The Huntley-Brinkley Report" as well as a period where named sponsor Texaco was included in the title.
The name "NBC Nightly News" was first used Aug. 3, 1970.
After that period, the broadcast was anchored by David Brinkley, John Chancellor, Frank McGee, Roger Mudd, Brian Williams and, most recently, Lester Holt. In addition to today's single anchor format, Brinkley, Chancellor, McGee, Brokaw and Mudd also co-anchored the broadcast in a variety of configurations over the years.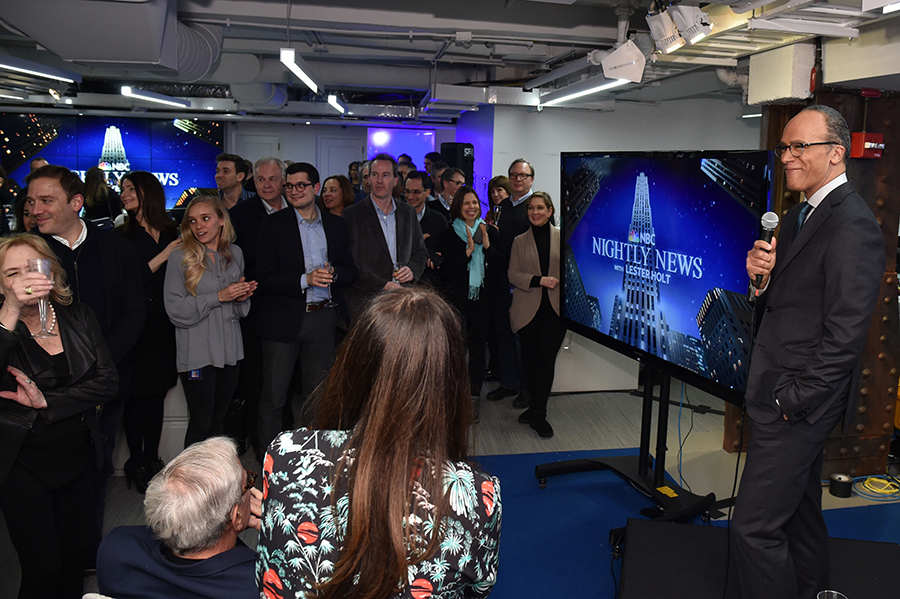 To mark the occasion, NBC held a reception in its fourth floor newsroom, where Holt and Brokaw spoke.
Notably, Williams, who anchored the broadcast from 2004 to 2015 before being suspended and eventually replaced over "embellishments" he made on air, was excluded, say NBC insiders.
For the occasion, NBC also created a "70" logotype that features the words "70 years of" in a boxy, vintage style typeface with the NBC peacock parked between the two digits and the current "Nightly" logo below.
Here's a roundup of some notable "NBC Nightly News" coverage on NewscastStudio over the years:
Photos by Bryan Bedder/NBC
The latest in design, production and engineering
Subscribe to NewscastStudio for the latest delivered straight to your inbox.