'Kathie Lee and Hoda' celebrate 10 years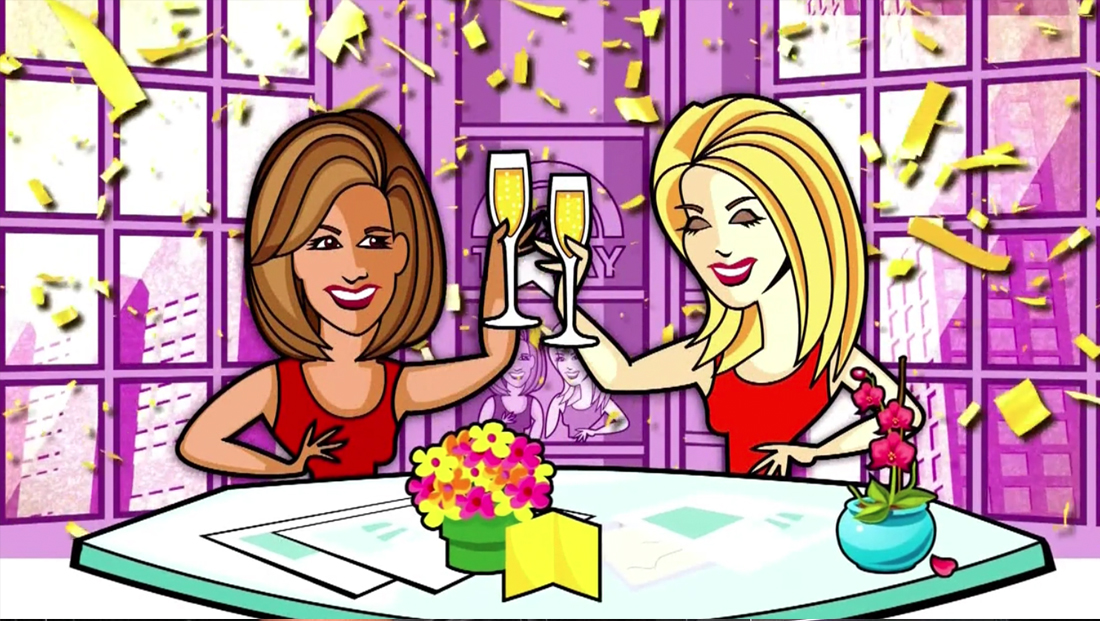 NBC News' fourth hour of "Today," hosted by Kathie Lee Gifford and Hoda Kotb, celebrated 10 years Friday, April 6, 2018, with a show with a live studio audience, special graphics and the debut of a new song.
For Friday's edition, the fourth hour of "Today" originated from Studio 6A, home of "Megyn Kelly Today," in a setup similar to when it used the space during NBC's coverage of the 2018 Winter Olympics.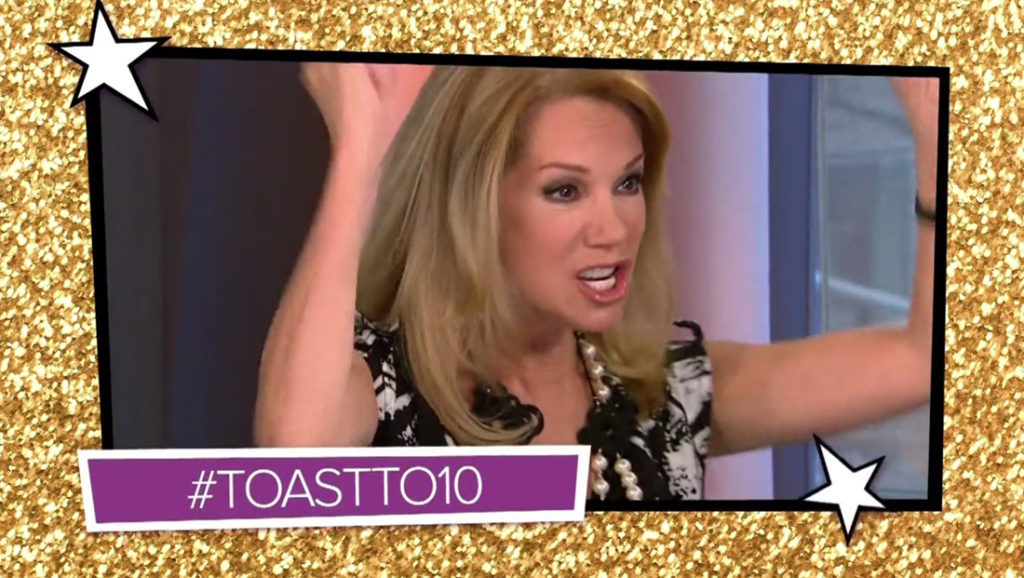 The show's animated open was changed up a bit for the occasion — with animated gold confetti and a sparkly gold background frame replacing the normal look.
Meanwhile, the background behind Kotb and Gifford featured a view of Rockefeller Plaza with faux windows and shelves over it.
A similar look has been used since the show relocated to the first floor of Studio 1A after its February overhaul as well as during the Olympics in 6A.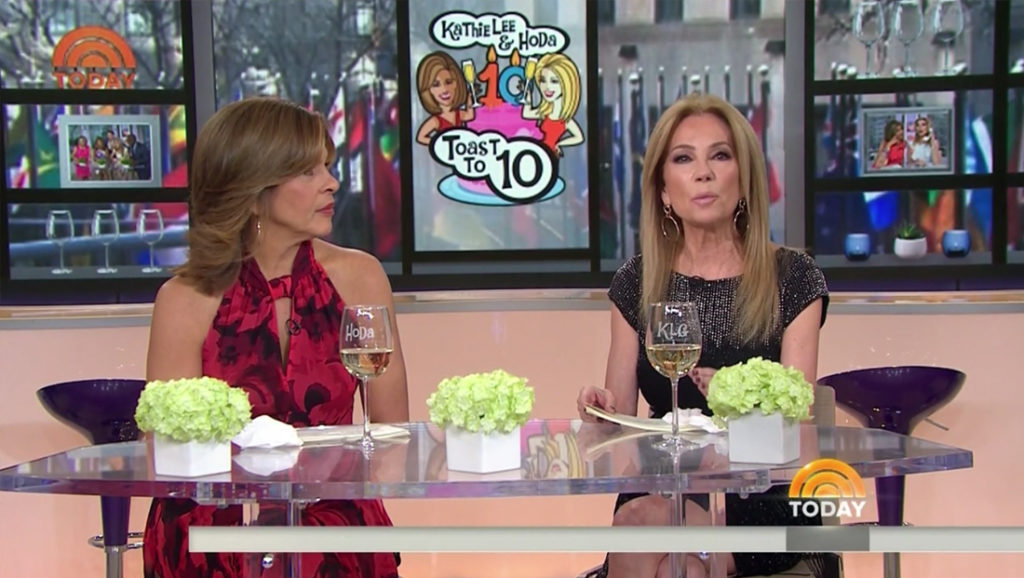 To mark the occasion, the image on the faux frosted glass panel camera center was changed to a "Toast to 10" image.
In addition to all of these changes, the show also debuted a new, original song by Megan Trainor, entitled "Wake Up to Kathie Lee and Hoda," which the show used during its Monday, April 9, 2018 edition.
The fourth hour of "Today" originated from its former second floor studio Thursday, April 5, 2018.