Simulated tornado rips through Weather Channel studio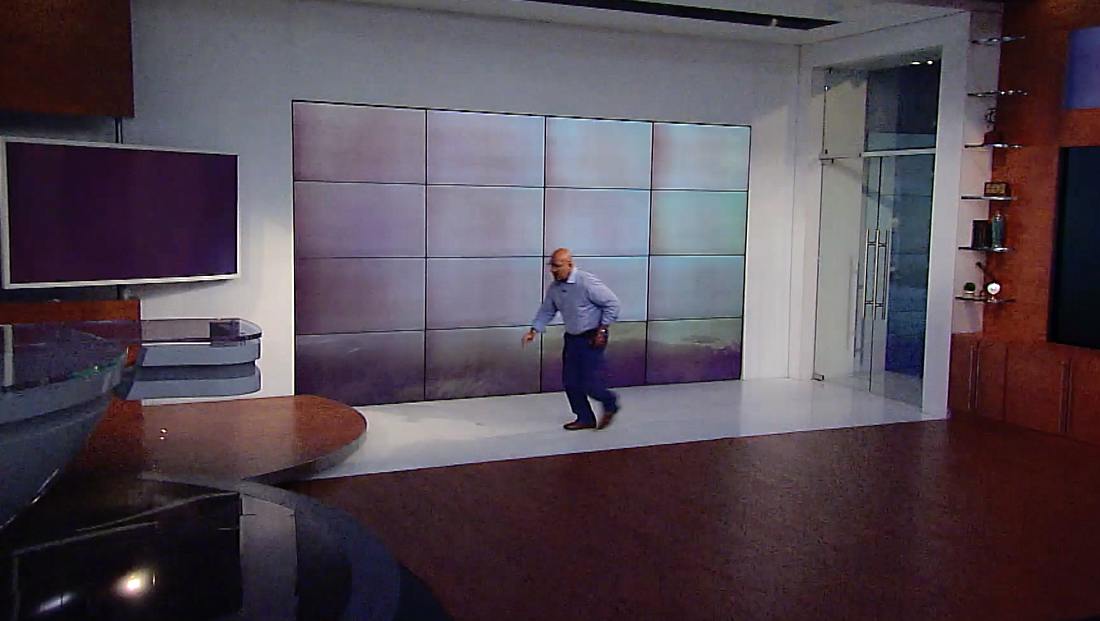 After the simulation continues on the video wall and the control room switched between the studio and full screen view, a virtual section of wall — complete with old fashioned clawfoot tub — "divides" the studio in half, while Cantore explains additional Tornado safety tips, which appear as virtual bullet points on the wall of the bathroom.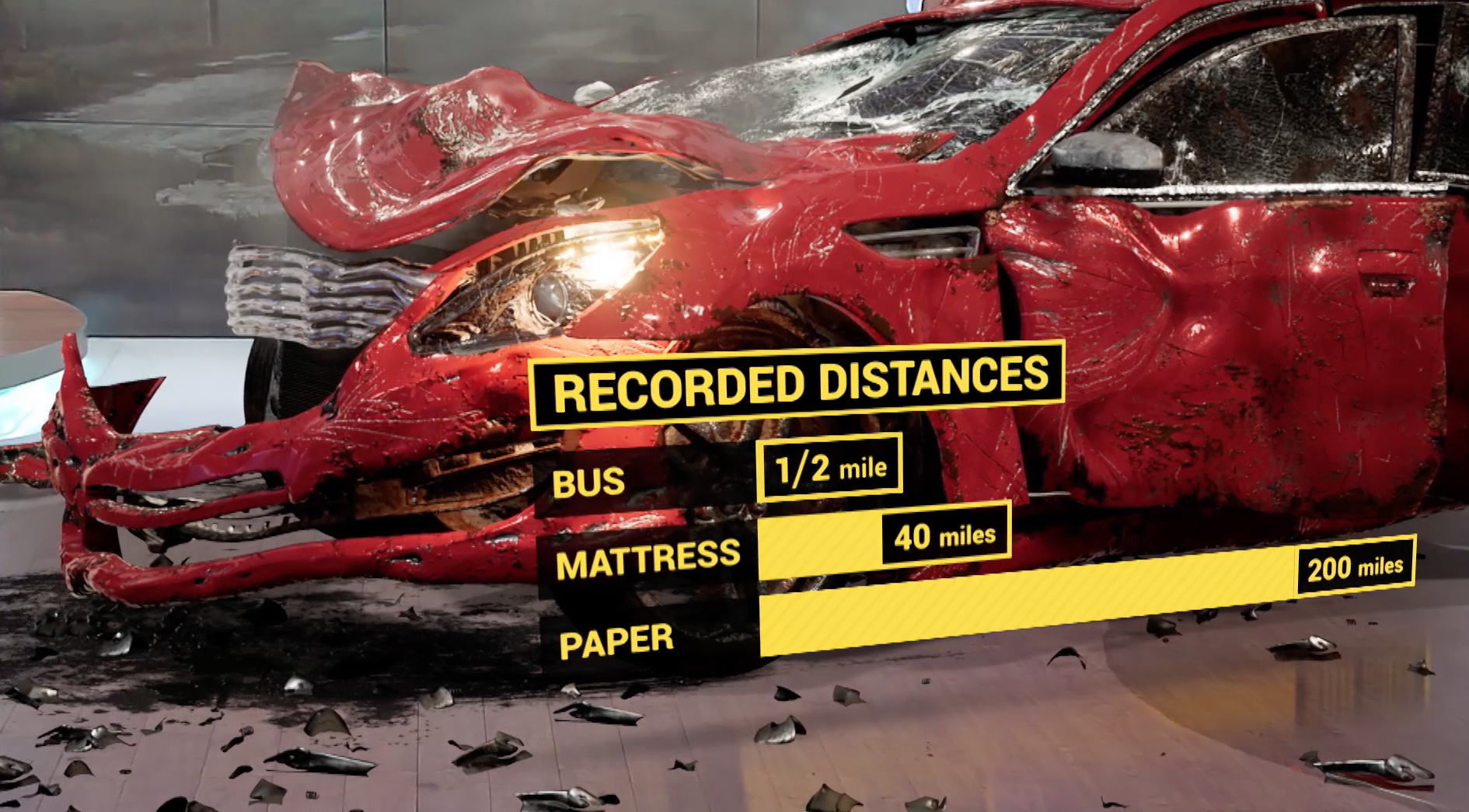 Next up, a bright red car "flies" into camera view, which is used to illustrate how far the winds of a tornado can carry various objects.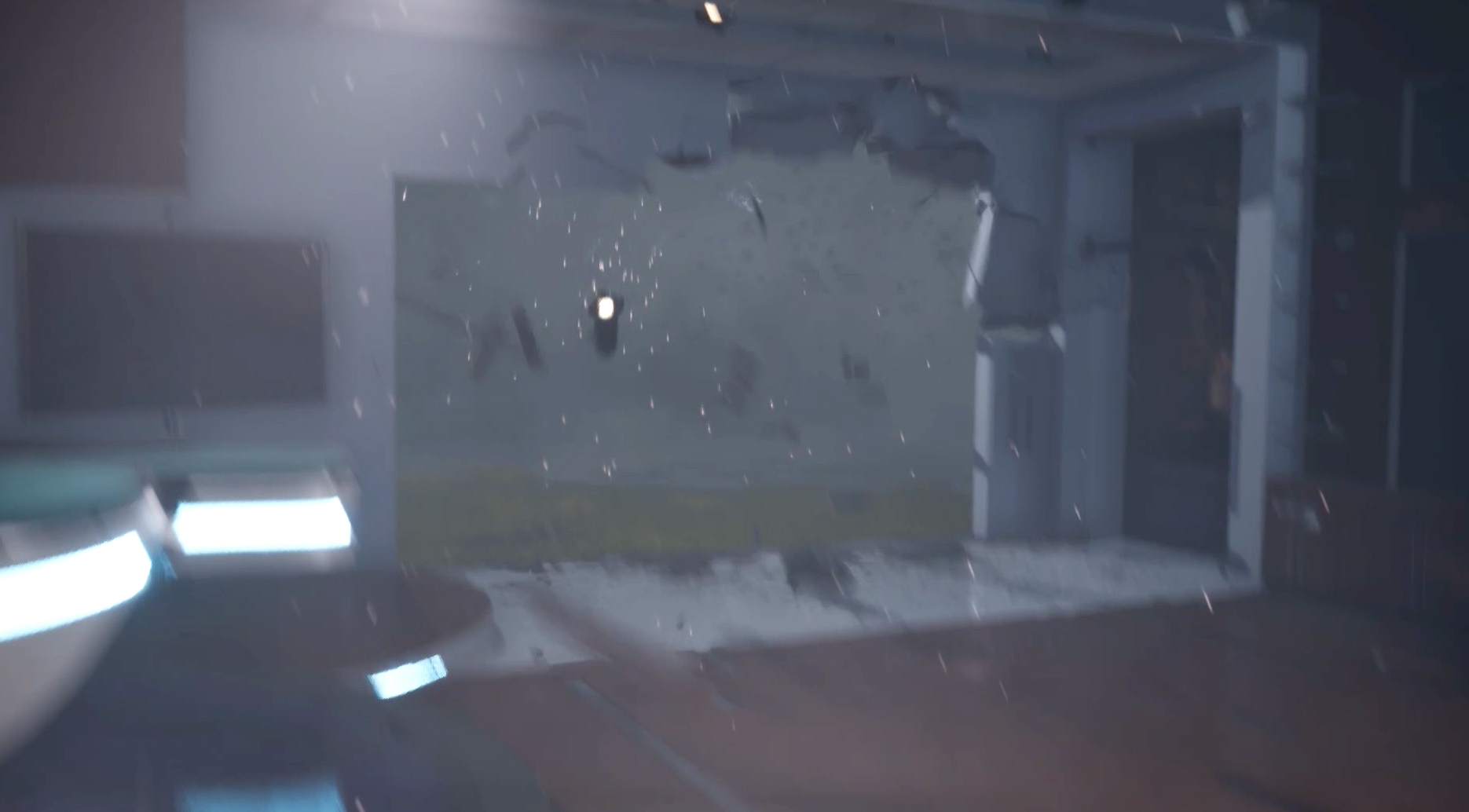 The storm then bears down on the location, and Cantore runs off screen as the storm begins to "destroy" the studio, taking chunks out of the video wall and causing the knickknacks on the shelves to fall to the ground.
Cantore is then seen reporting from a safe room — in his case, an electrical closet — with simulated transmission glitches added for effect.
After the feed "cuts out," the view switches to an entirely virtual look of the destroyed country street — with Cantore strolling through surveying the damage.
Throughout the entire segment, audio effects including tornado sirens, wind effects, crashes and emergency sirens play in the background.
The Weather Channel's virtual tornado simulation is part of its partnership with The Future Group and powered by Frontier and Unreal Engine.