'Today' improves its view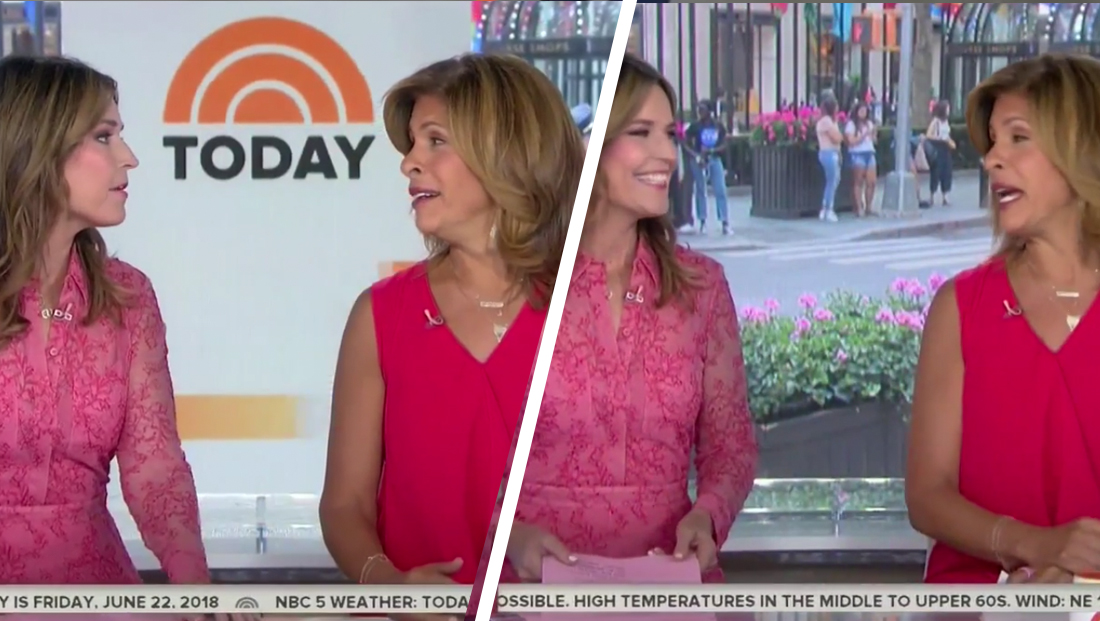 NBC News' "Today" has been making its "window on the world" just a bit bigger and better — thanks to a bit of television magic.
Earlier this summer, the show started using an improved iteration of its previous method of feeding a live video feed of Rockefeller Plaza to the vertical LED panel in the northeast corner of Studio 1A.
"Today" first installed an LED panel in this corner, covering a large, thick structural column in the corner of the building, back in 2006.
At the time, the show also bolted a camera on a header element behind the column that could be used to feed a live image to the screen.
However, given the challenges of aligning the live feed with the real action behind the anchors, the show apparently opted to make the misalignment part of the look.
The result was that, when used, the look created the illusion of a pane of class that "morphed" or magnified the live view behind it.
At other times, the show used the panel to display topical graphics.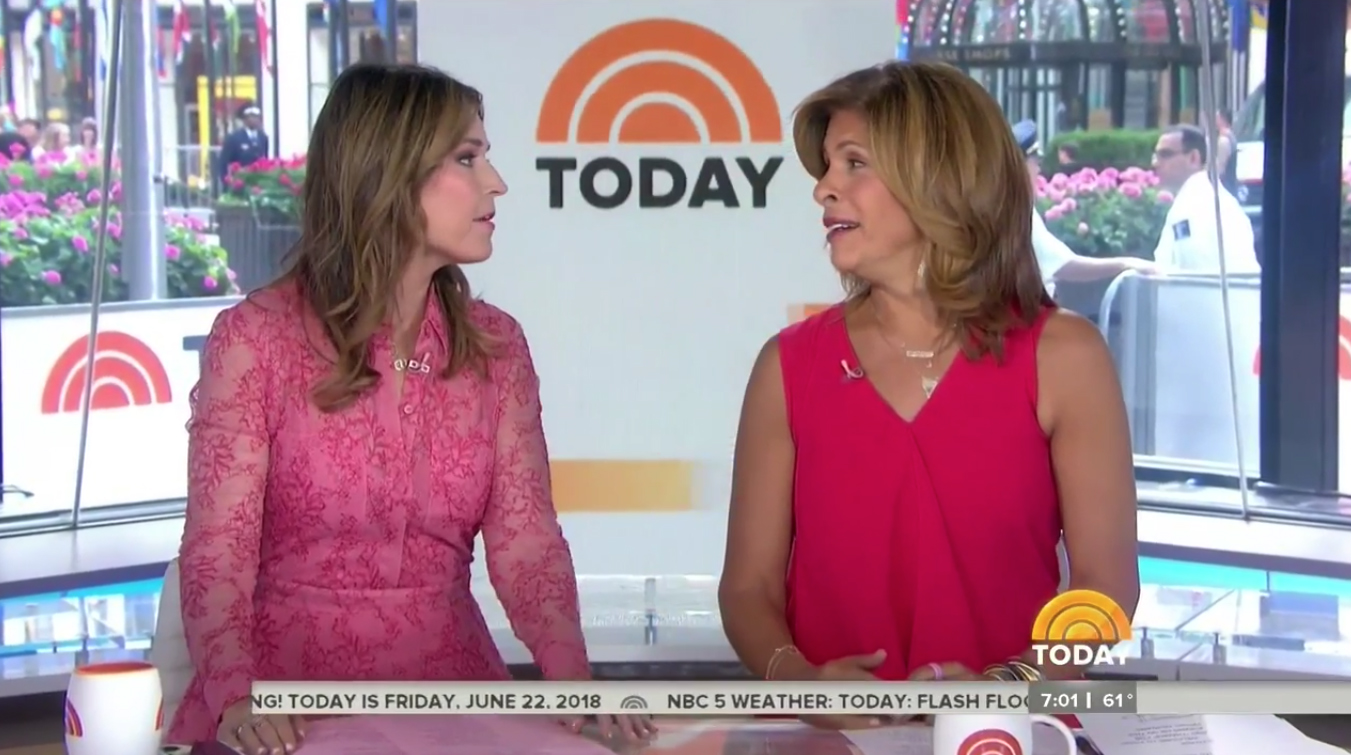 The new iteration of the effect greatly improves the alignment of the image — so much so that the show now opens with a brief animated version of the show logo before transitioning to the live feed of the camera — complete with a ghost-like trail of the sunrise logo near the end.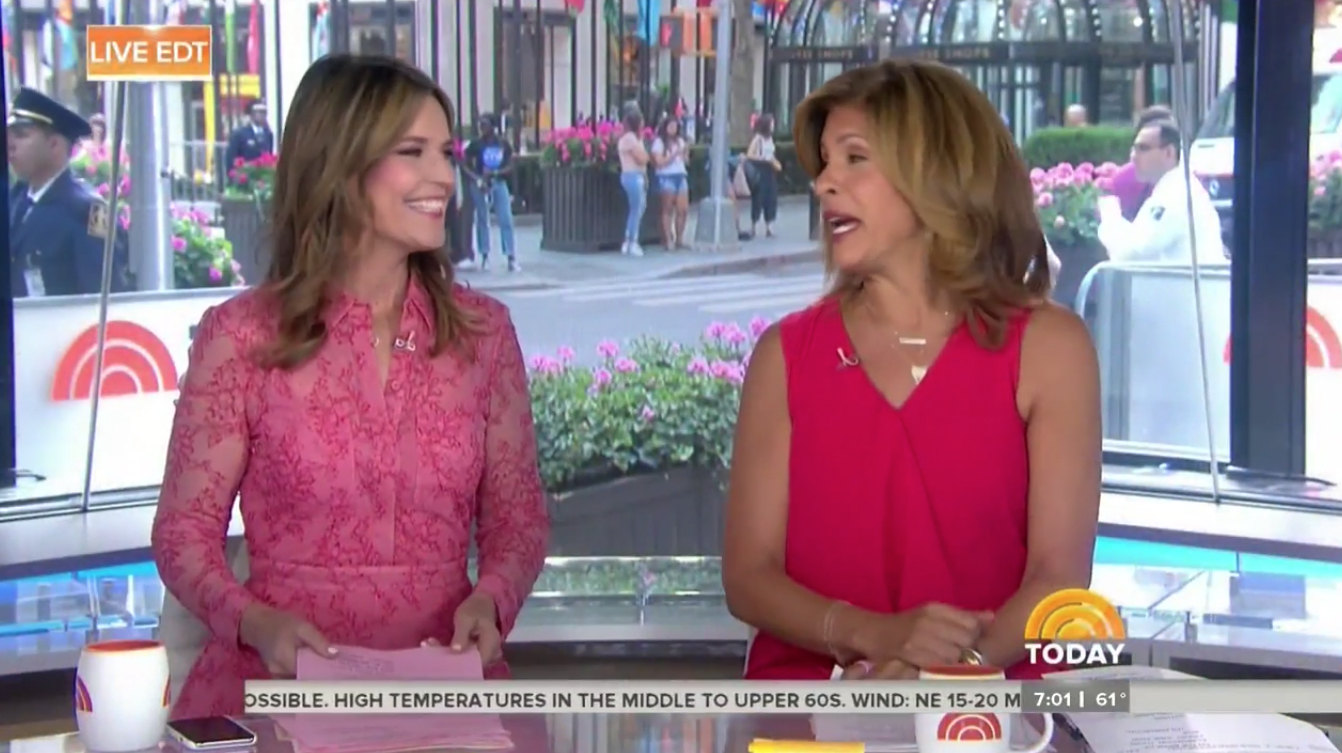 The new effect isn't perfect, however, particularly when someone walks by the camera's viewpoint.
The positioning of anchors Savannah Guthrie and Hoda Kotb also helps "hide" the slight seam between the video panel and real windows.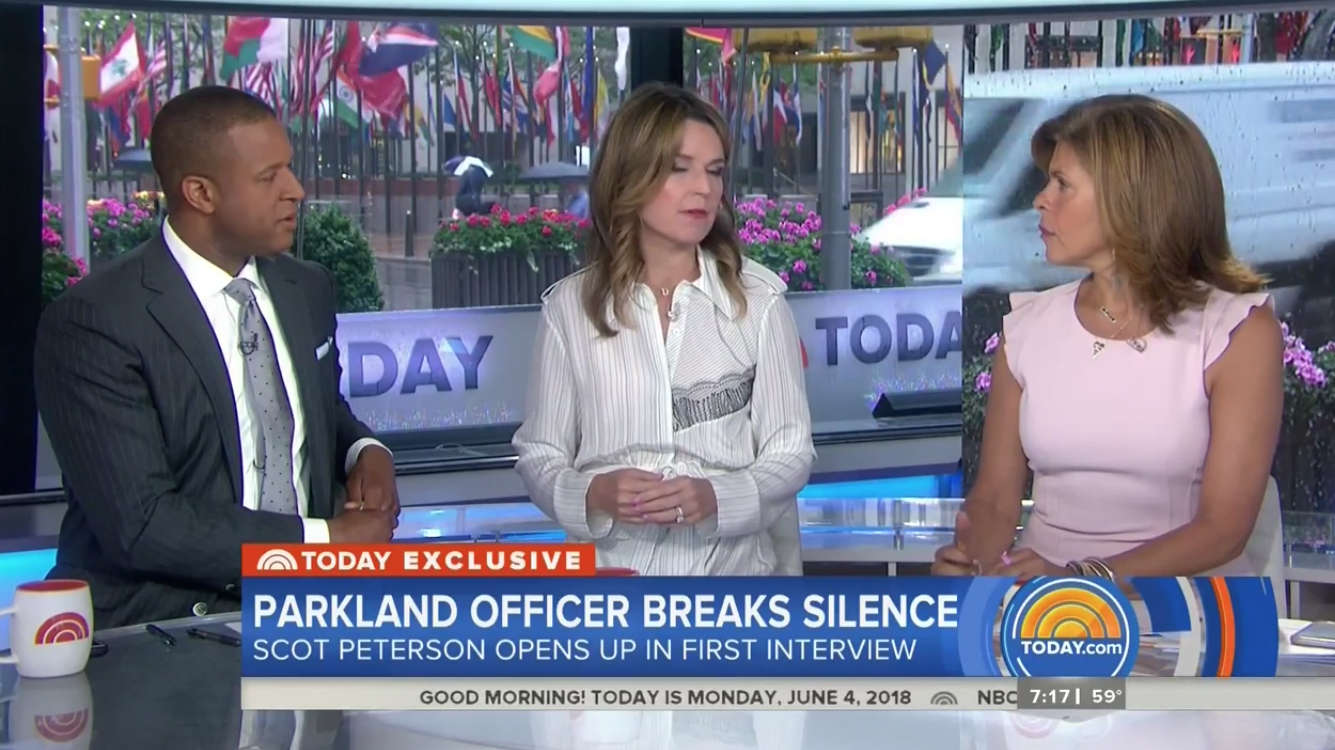 Not surprisingly, the effect also doesn't work as well if it's not shot straight on — such as when a correspondent joins Guthrie and Kotb at the anchor desk.
In these cases, vehicles and people passing by are blatantly misaligned.
Another change, also made earlier this year, was dropping the live shot out Rockefeller Plaza in most editions in favor of showcasing the studio's new video wall, which was installed in February.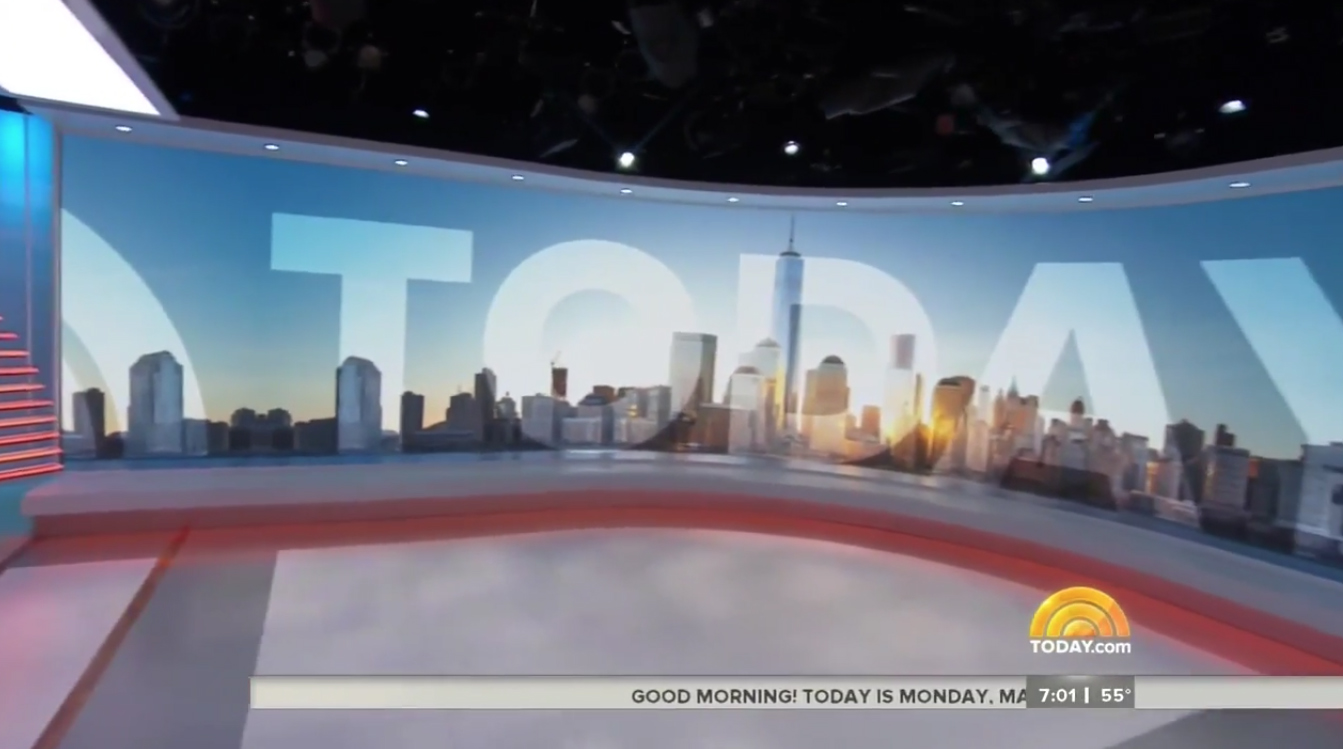 For the open, the sculptural logo to the left of the video wall is also shown after the a brief shot of the control room, the latter of which was part of the previous opening sequence of shots.