NBC Chicago switches cityscapes, adding to monotony behind the market's anchor desks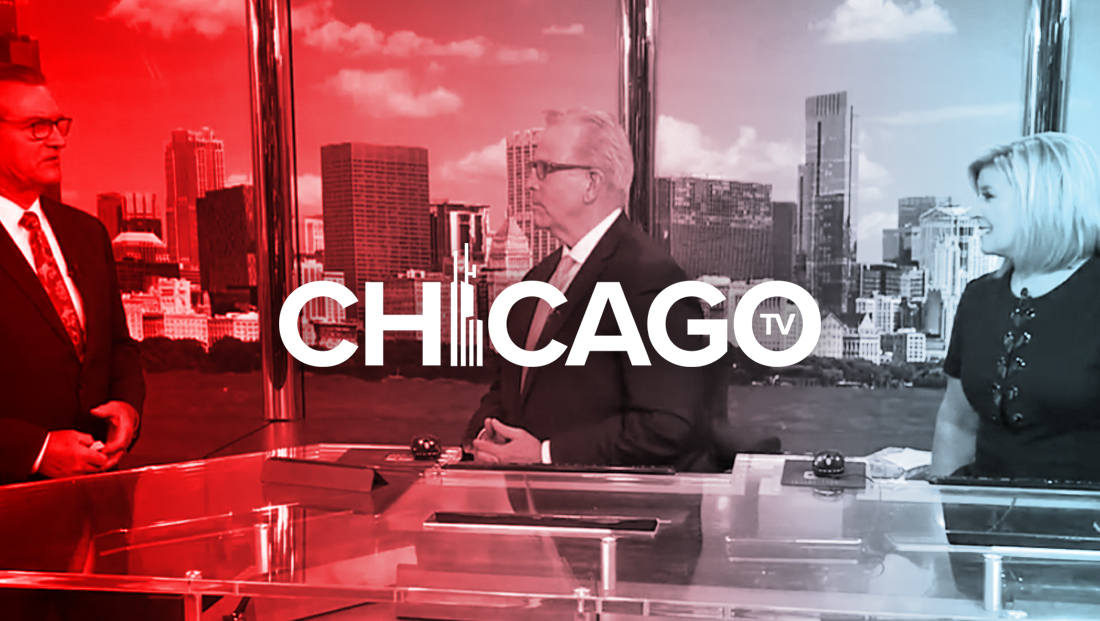 WMAQ, the NBC O&O in Chicago, has switched over to using stylized still photos of the city skyline as its primary anchor desk video wall background in an interesting move in a market full of cityscape backdrops.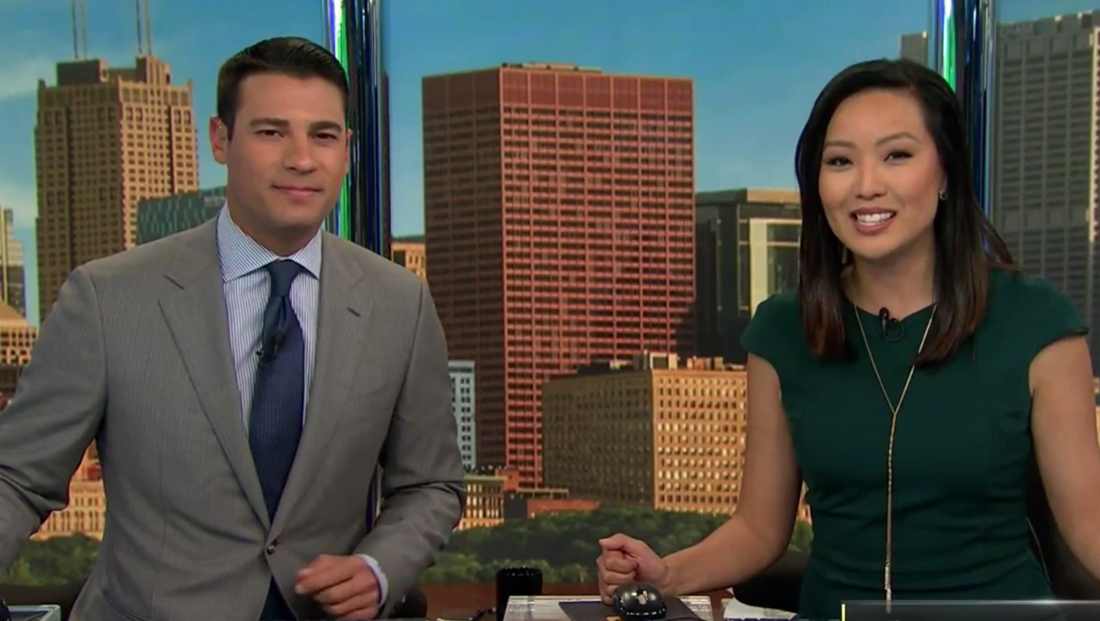 The station debuted its current set in 2012 and modified it later that year to include the current, larger vertically mounted video panels and metallic columns that mirror the look used at other NBC O&Os.
Since debuting the updated monitor array, the station typically fed live camera feeds from throughout the city behind anchors, creating the feel of a real "window."
That said, cityscapes are a prominent feature behind most Chicago newscasts — which makes it challenging to stand out.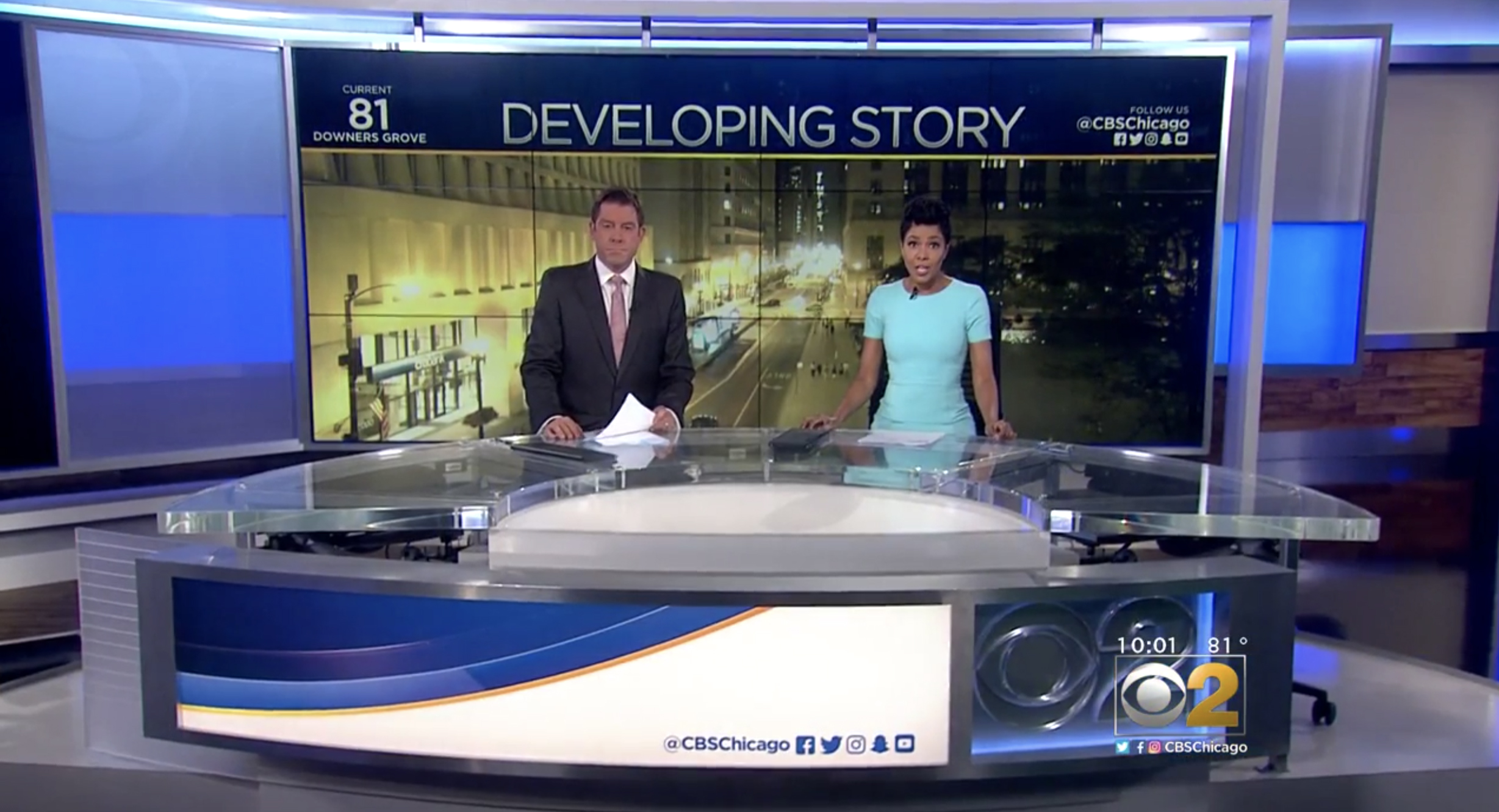 Since debuting its new set in September 2017, CBS O&O WBBM has used a similar approach to WMAQ's live or looped shots on its video wall anchor background — though it often overlays additional header and topical graphics over the live feed — and tends to keep its shots wider, as shown here.
WBBM also uses full topical and franchise graphics on its video walls.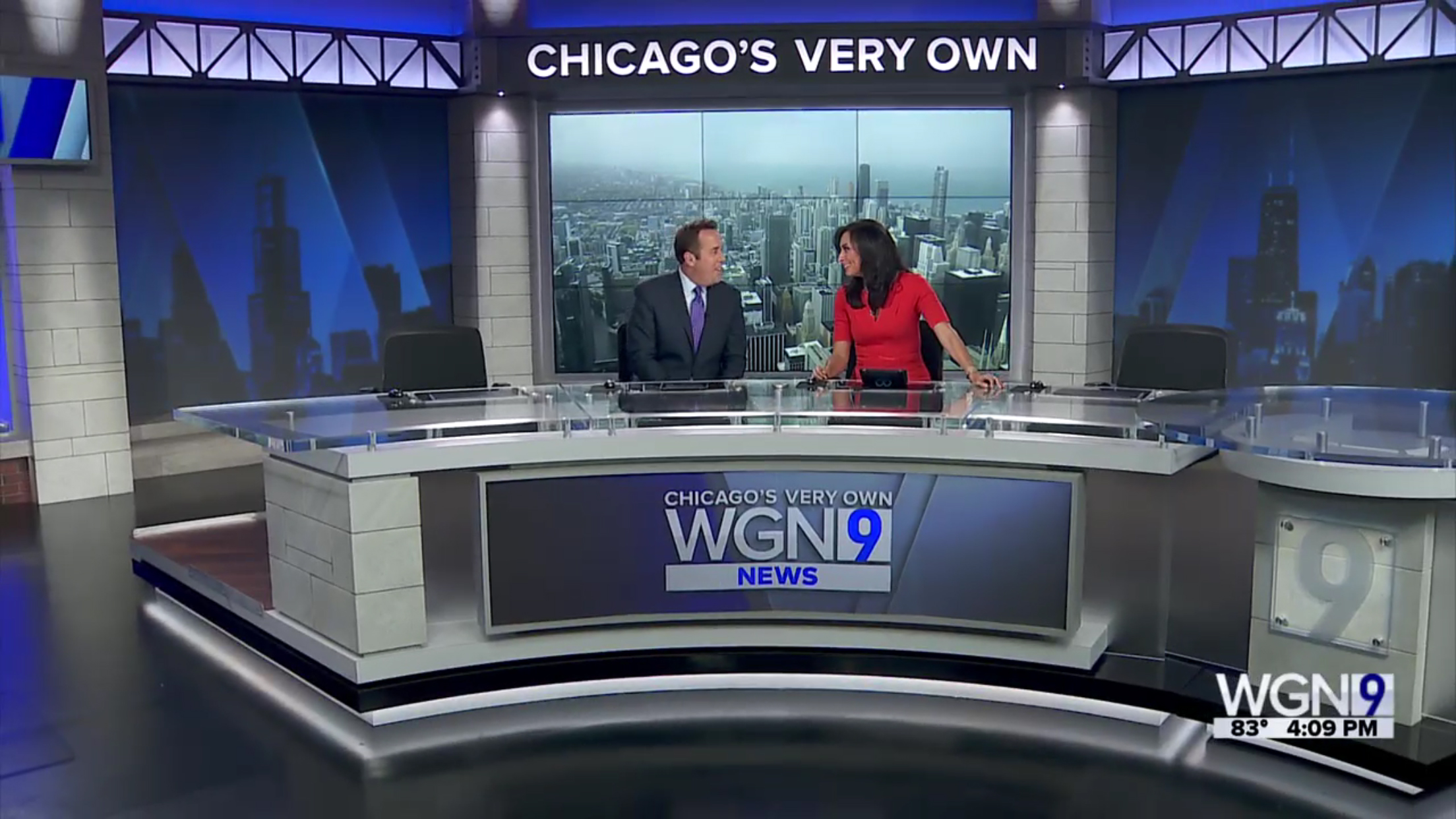 Independent station WGN also frequently feeds live city views to its smaller video wall background.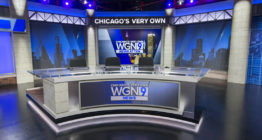 Set Design
WGN
View a gallery of this project…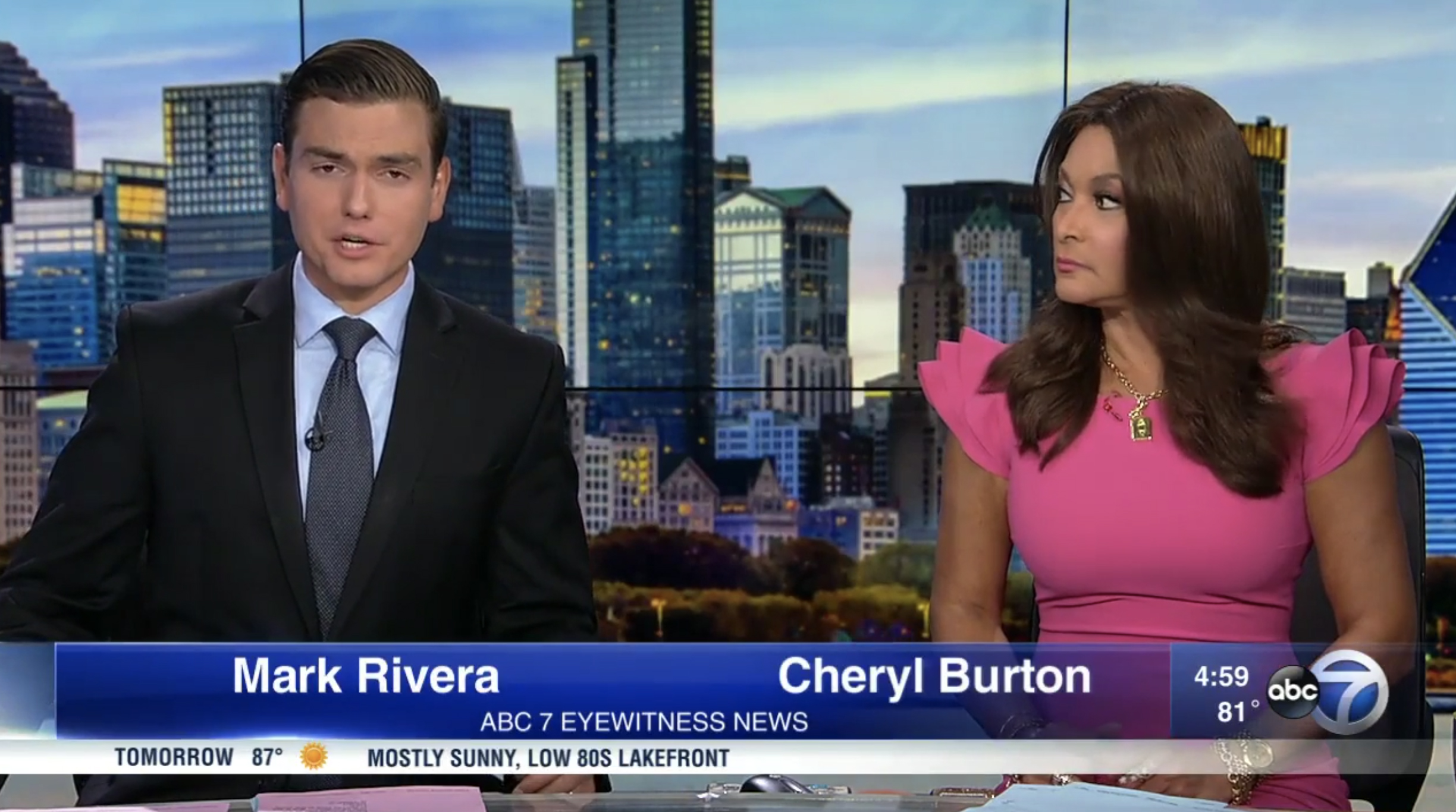 WMAQ's updated backgrounds, meanwhile, have some similarities to the ones used at WLS, which boast a subtle animation in the sky — something else NBC Chicago's doesn't have.
The two stations have also appear to have artfully tweaked the color levels in their photography to give each view of the city a specific "look."
WLS, which is the market's ABC O&O, also uses live feeds and various other graphics on the curved video wall array that was installed when the station debuted its new streetside studio in October 2015.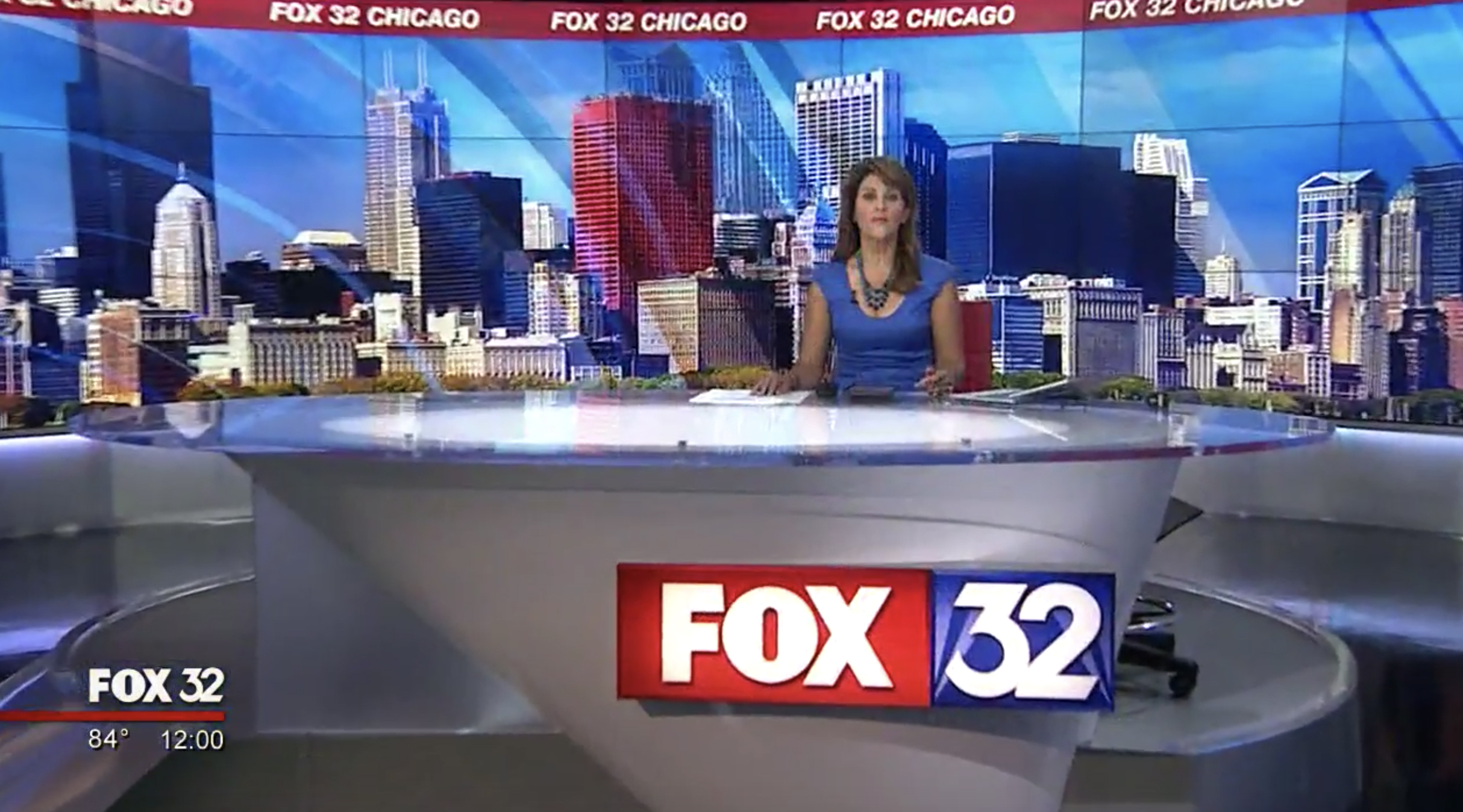 Meanwhile, WFLD, Chicago's Fox O&O, whose set, which debuted in May 2017 and also boasts a large curved video wall background, also uses a stylized city view with ring overlay animations that bear some similarities to WLS's, mainly during the morning newscasts.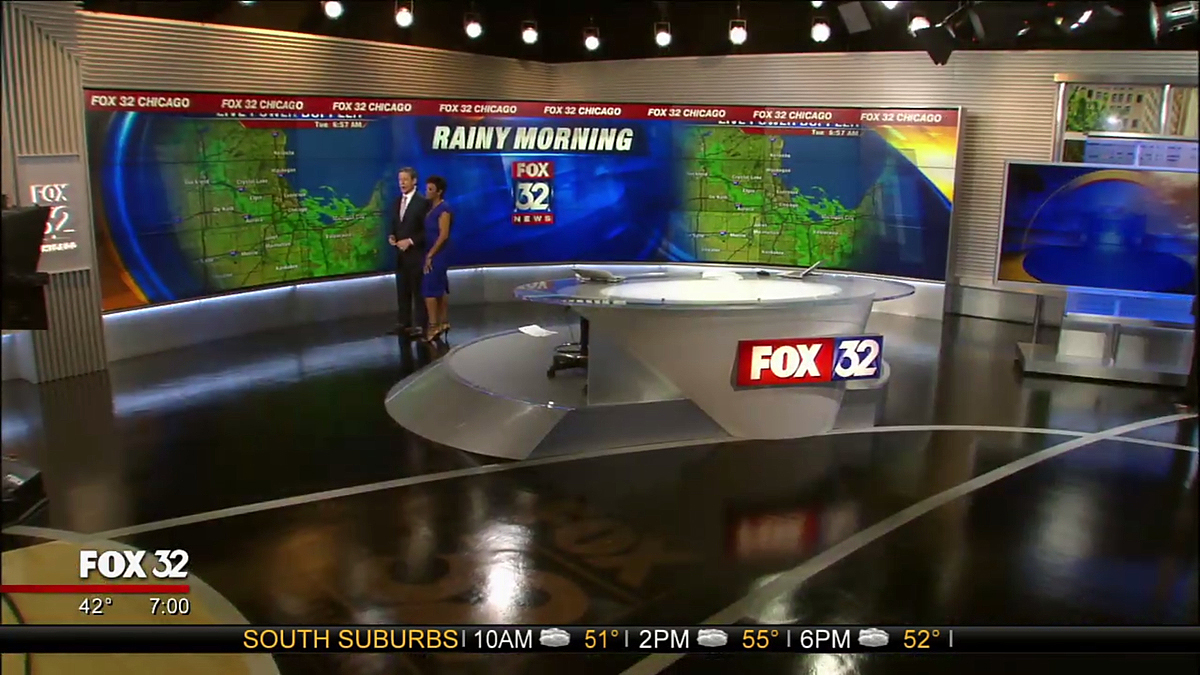 In comparison to WLS, WFLD tends to differentiate its look by using well designed topical and branded graphics on its video wall.