'The Herd' on FS1 updates look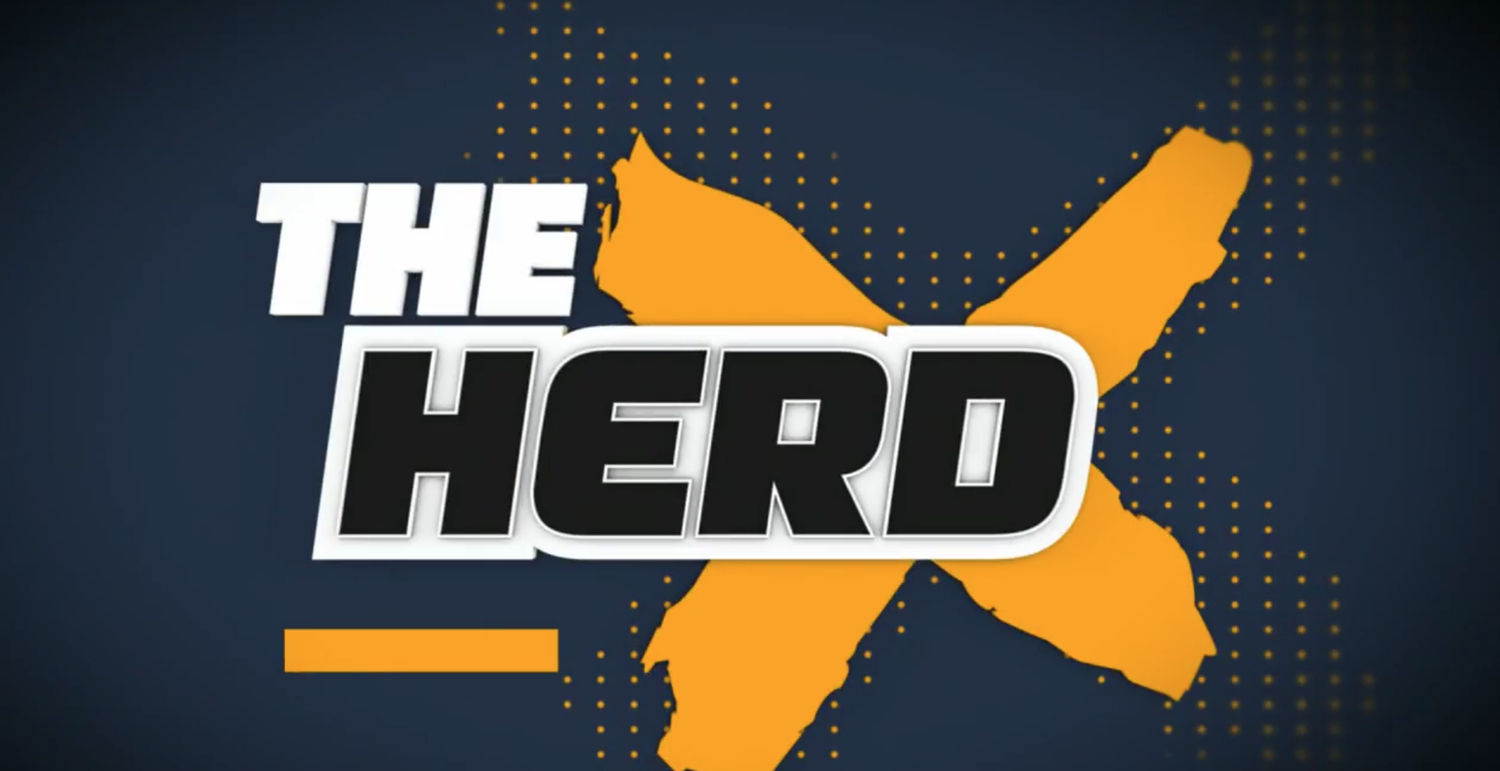 FS1's "The Herd," hosted by Colin Cowherd, tweaked its on-air appearance this week.
The move follows a variety of other dayside changes at the network this month including the launch of "Lock It In."
While remarkably close in design to the show's original set design, the update compacts the set into a smaller footprint, bringing Cowherd closer to guests and Joy Taylor, the show's news anchor.
"The Herd" debuted on FS1 in September 2015 and films in Los Angeles at Fox Sports Studio B, redressing the overall set and using a unique lighting cue for the show.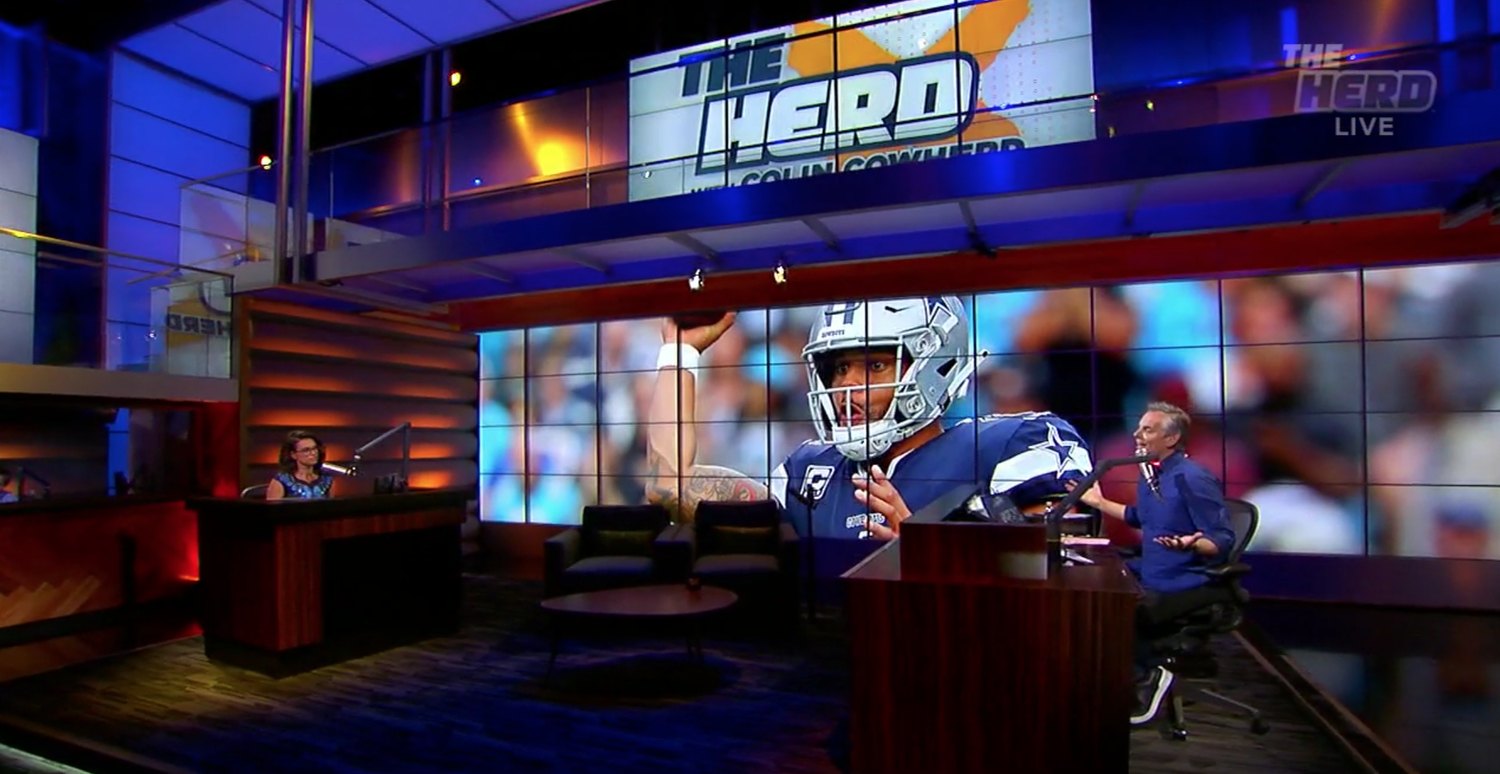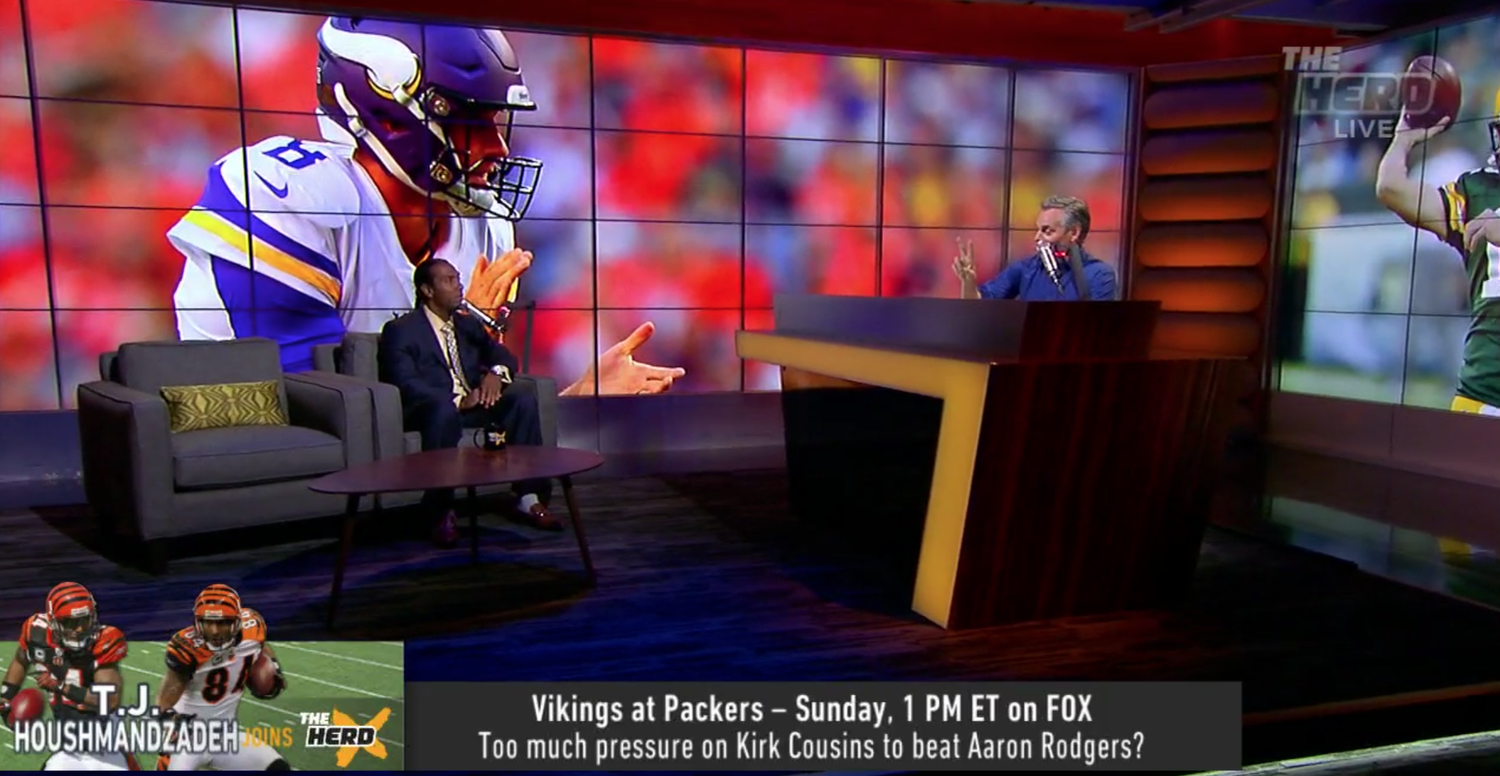 The anchor area previously included a large, curved couch. Now, two chairs are present with a small coffee table, while Cowherd's desk has been simplified with only one backlit element in the show's orange hue.
Graphically, the program had been using the previous Fox Sports insert graphics which were replaced in 2017.
The update brings the current Fox look to the show while also adding larger branded elements for each segment in the lower third.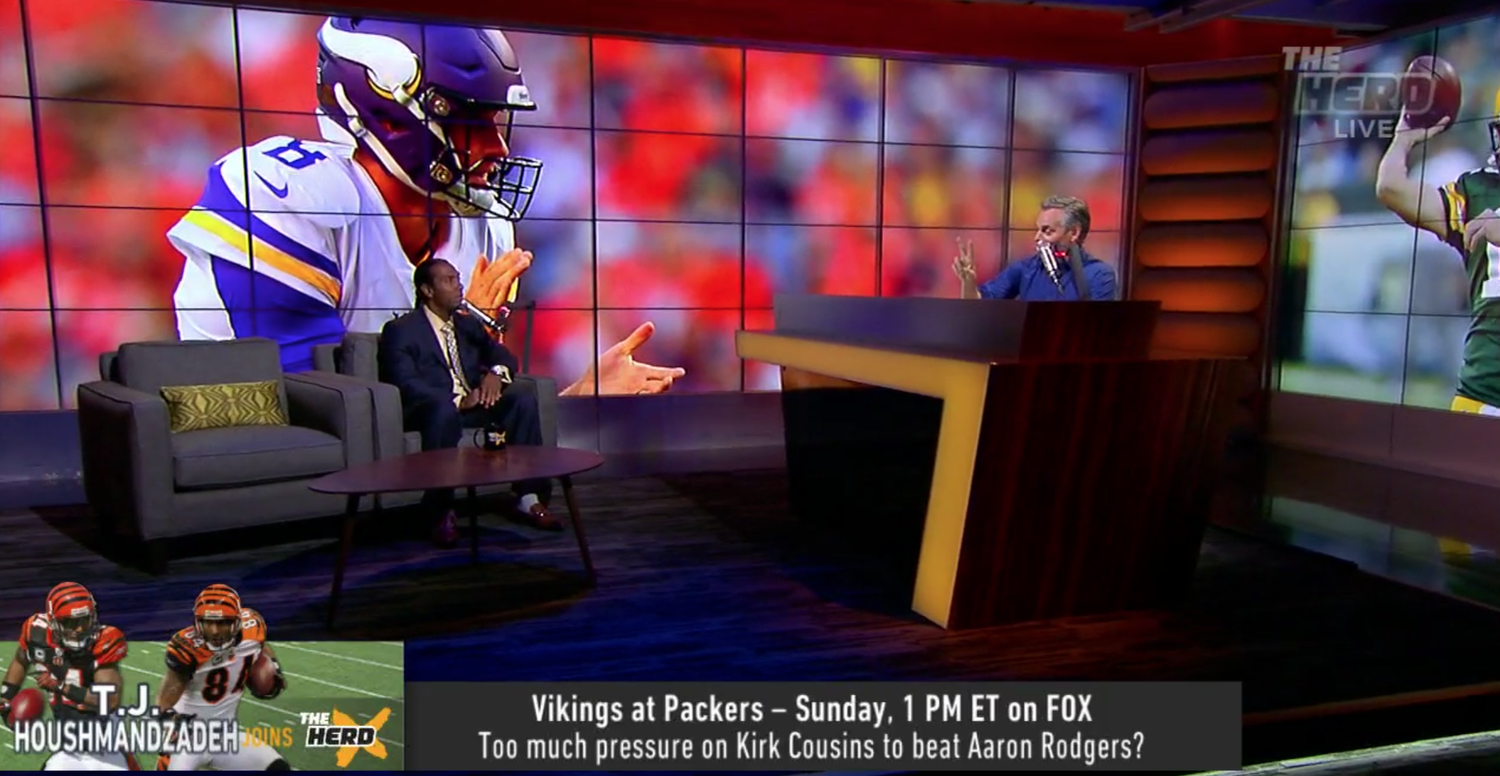 The show's logo remains the same but the various opens and rejoins now use a darker tone compared to the previous white design, also enhancing the signature "x" element with a series of dots.
JHD Group, the original set designer, also worked with Fox Sports on the update. "The Herd" simulcasts on FS1, Fox Sports Radio and iHeartRadio.