'Nightly News' ventures out for bombing coverage as other networks stay in studio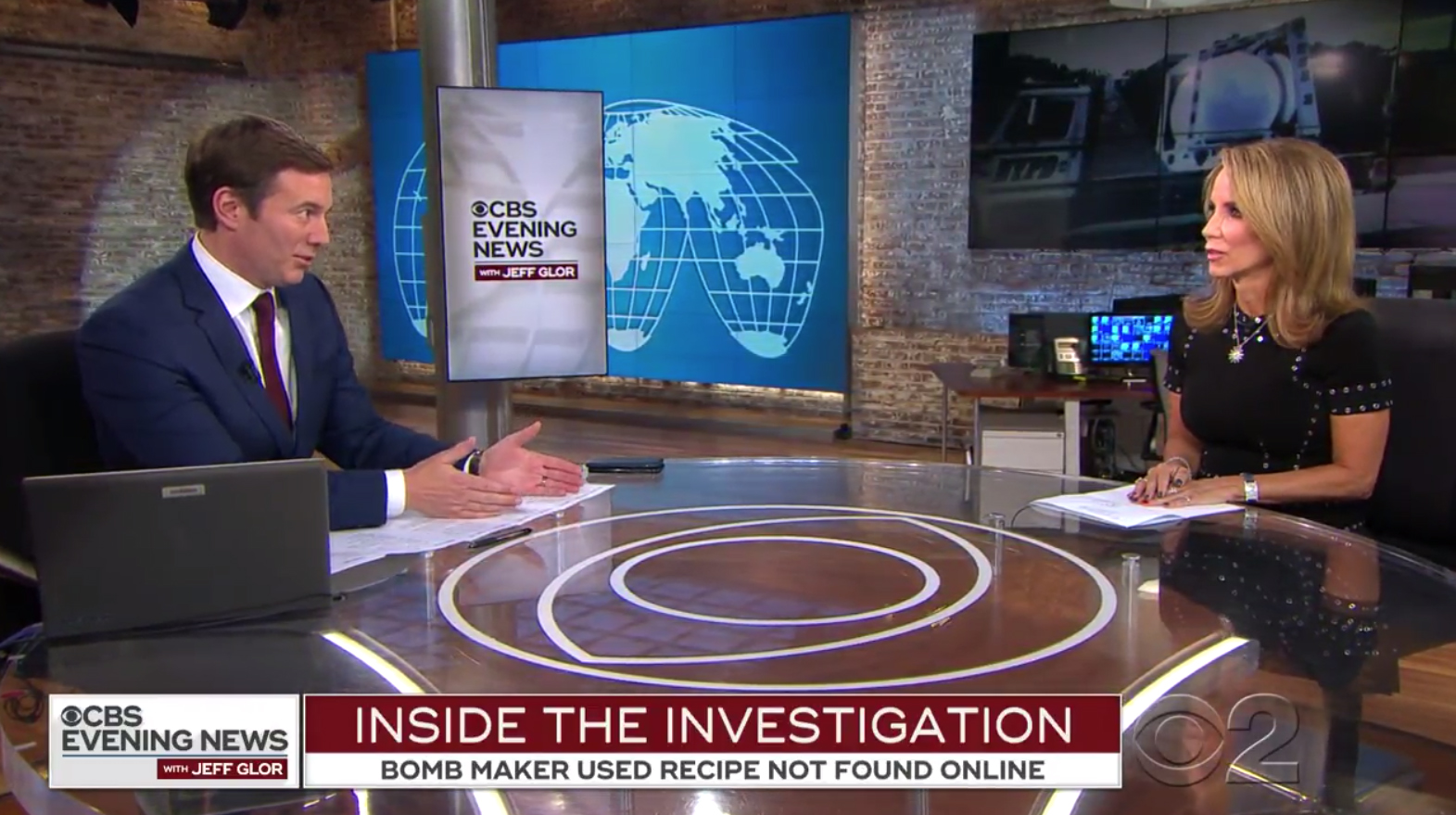 'CBS Evening News' offered high level coverage, through one extended 'walk and wander' and 'video in video' segment along with an animated sequence. In addition, national security analyst Fran Townsend joined anchor Jeff Glor in the studio to discuss the investigation.
Correspondent Jeff Pegues, who used a similar animated sequence on Tuesday's "Evening News," presented on on the bomb scares Wednesday.