Despite nine video walls showing it's raining, Florida forecaster 'isn't sure'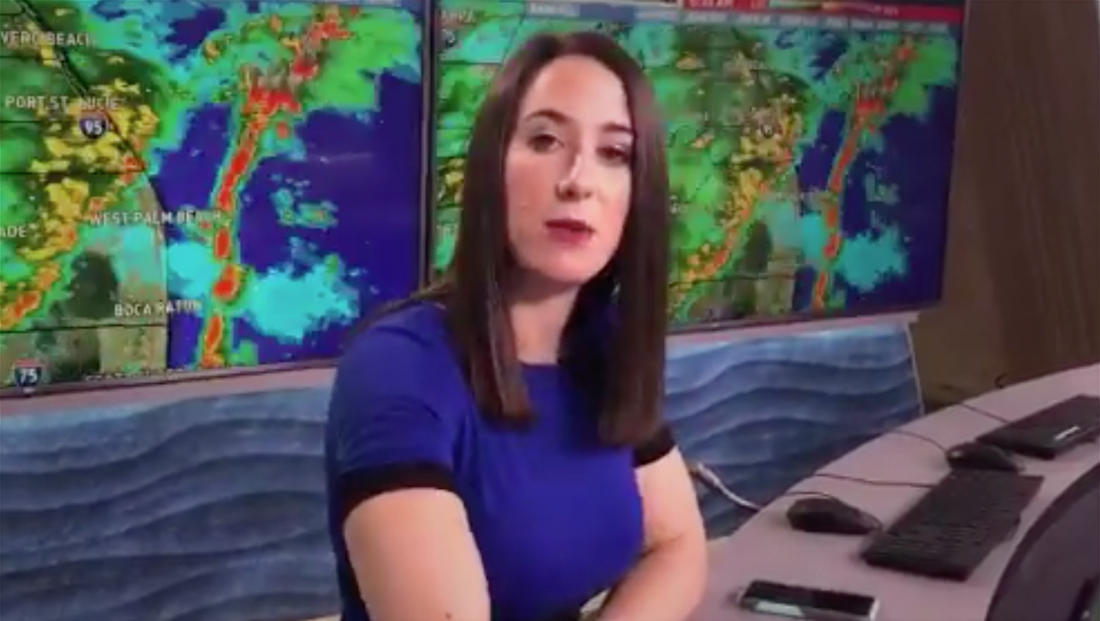 WPEC anchor Matt Lincoln had some fun with the station's new set and its bounty of video walls.
In a video Lincoln tweeted, he pans his camera around the station's new set, of which 9 monitor panels and video walls are all showing a radar loop.
He ends up in the weather center where he asks meteorologist Lauren Olesky, who is looking at her computer setup, "is it raining?"
Her reply — "uh, I think so."
It's worth noting it's not clear if Olesky was in on the joke or was simply caught off guard.
The clip resembled the popular "video on video" and "walk and wander" style shots that have become popular in TV news, but this clip was not part of a newscast. Some of the graphics shown, such as the triptych of vertically mounted panels, were oddly segmented or stretched.
Ever wonder what rain looks like in 9 monitors?
⁦@LoleskyWX⁩
⁦@CBS12⁩
⁦@newscaststudio⁩ #radarlove pic.twitter.com/IXNY2isra7

— Matt Lincoln (@MattLincolnTV) February 13, 2019