Beto O'Rourke coverage delayed by Boeing 737 Max 8 network morning news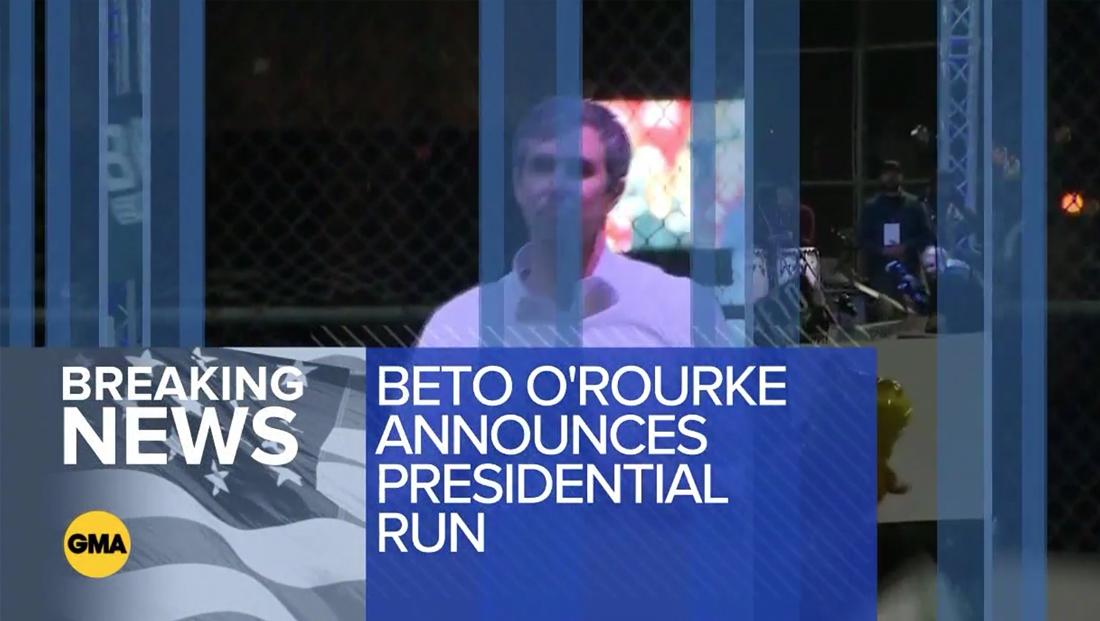 Despite an early morning announcement to supporters no doubt strategically meant to get coverage on the network morning newscasts, Beto O'Rourke's long-speculated presidential run got pushed aside for news of the grounding of the Boeing 737 Max 8.
ABC's "Good Morning America" included the story in its opening teases under the "breaking news" banner and the text-heavy teaser graphic option in the redesigned look it debuted in February.
The network lead with the Boeing story, but switched gears to O'Rourke about 13 minutes into the show.
Correction: An earlier version of this story misidentified the model of Boeing aircraft covered. The correct mode, the 737 Max 8, has been updated in the story above.