'Today' marks milestone in Studio 1A
Viewers were also treated to a clip of the June 20, 1994 open.
In addition to coverage during the primary two hours, the "Third Hour Today" also took a look back the studio's history.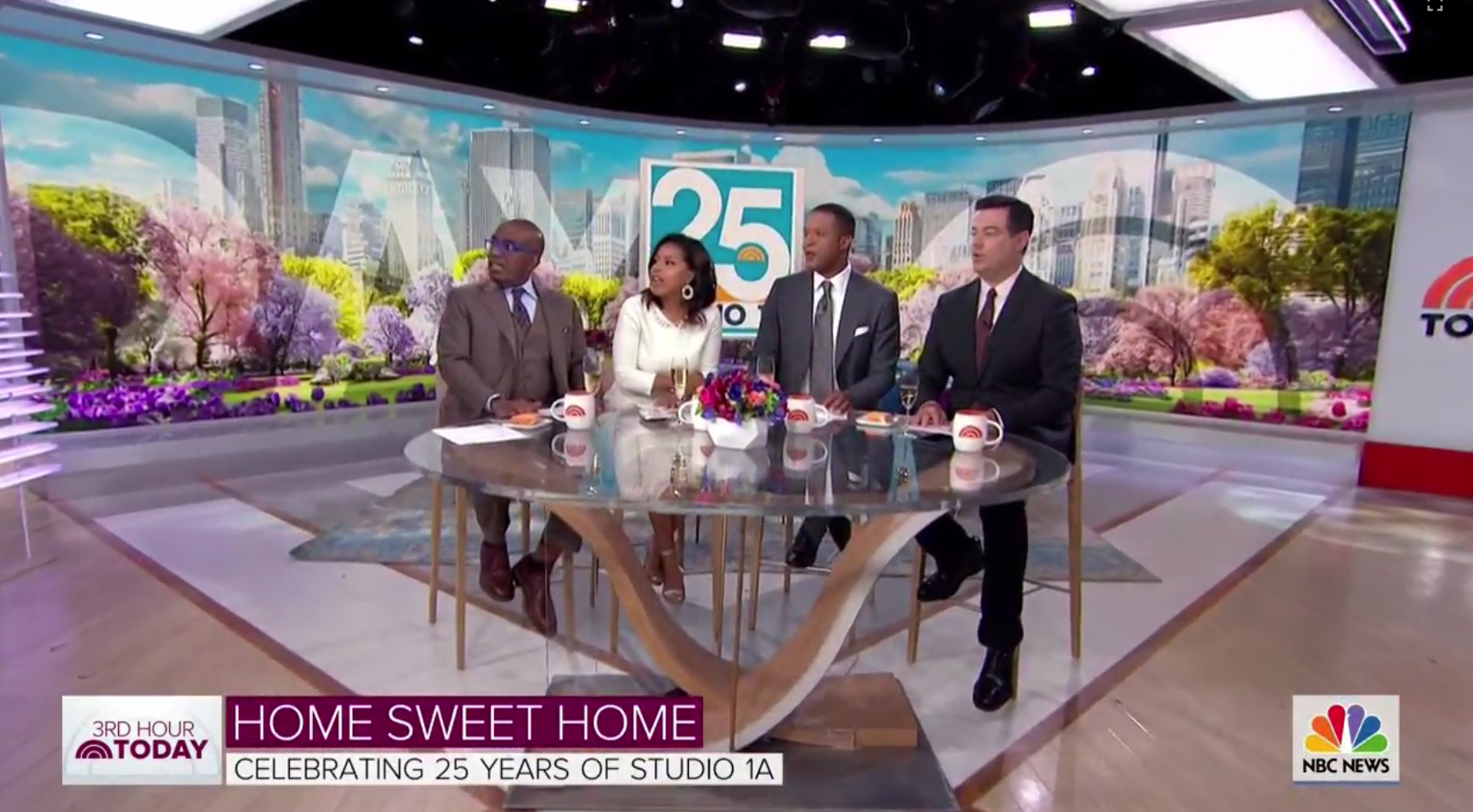 During the 9 a.m. hour, the "25 Years of Studio 1A" logo was fed to the video wall background behind the host table.
The logo design has some design similarities to the 65th anniversary logo the show used in 2017, though it added a teal color around the staggered numerals.
The lockup included the "Today" sunrise tucked into the curve of the "5."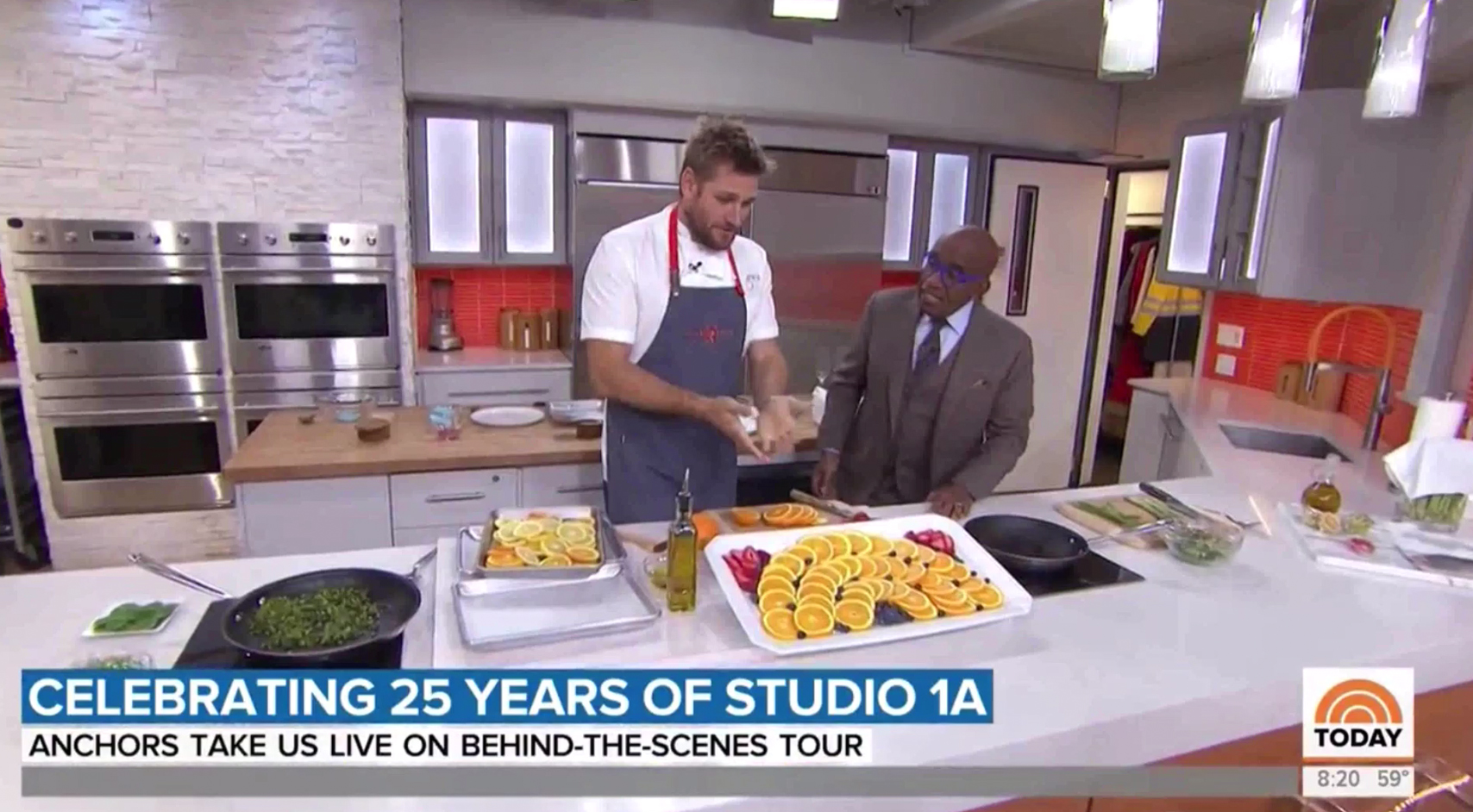 The sunrise icon, which has been used for years on the program in various forms, was recreated by celebrity chef Curtis Stone using oranges in the working kitchen set installed in the "SPA" — satellite production area — on the second above-ground level of the complex.
When "Today" first moved into Studio 1A, the idea of a windowed studio was new — before it, TV studios were typically windowless rooms in order to provide optimal acoustics and lighting control.
In addition, the show also created a working newsroom environment, with teletype machines, clocks and work areas visible to viewers.
Since "Today" originated the idea, the streetside studio concept has been used by all three major networks' morning shows.
"Good Morning America" originates from a two level studio in Times Square. "CBS This Morning" uses a ground level studio with a small window overlooking the street — but doesn't use the exterior space as a broadcast space on a regular basis. However, its predecessor, "The Early Show" operated from a windowed studio near the Plaza Hotel in New York City.
Some local stations also have streetside studios — often operated as a secondary studio or bureau.
Perhaps most notable are ABC O&Os WABC in New York and WLS in Chicago.