Morning newscasts continue shooting coverage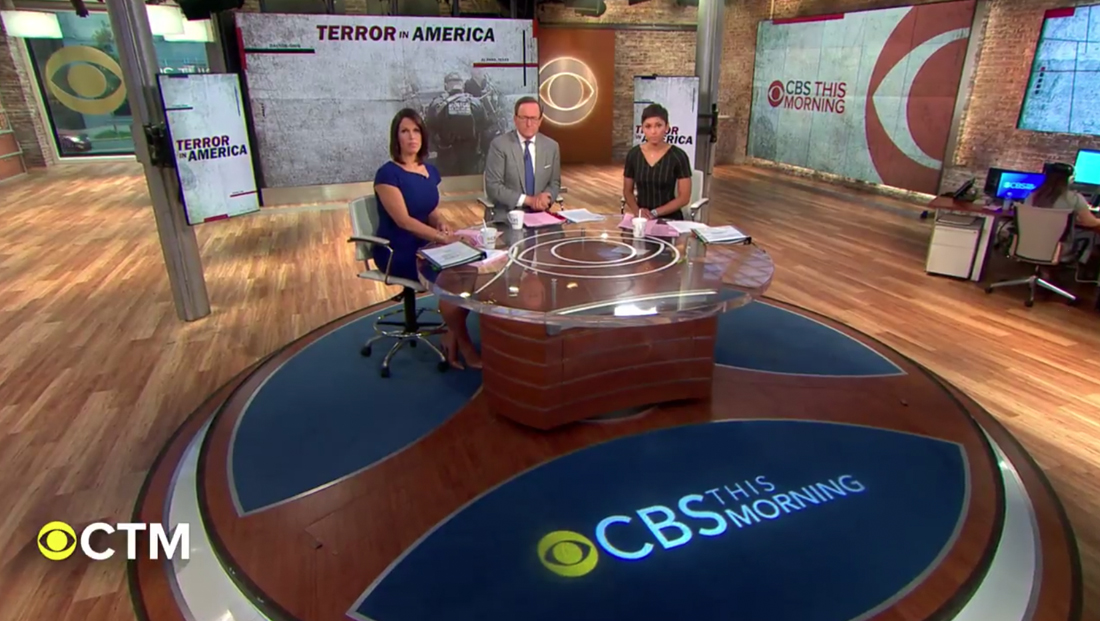 All three major networks lead with extensive coverage of the mass shootings in El Paso, Texas, and Dayton, Ohio, Monday, Aug. 5, 2019.
"CBS This Morning" opened its show, after its "EyeOpener" segment, with textured graphics on all of its in-studio video walls and panels using the "Terror in America" title "CBS Evening News" introduced Sunday night.
"This Morning" did switch to logotype to match its typography and also included a red and white color scheme.