Morning newscasts continue shooting coverage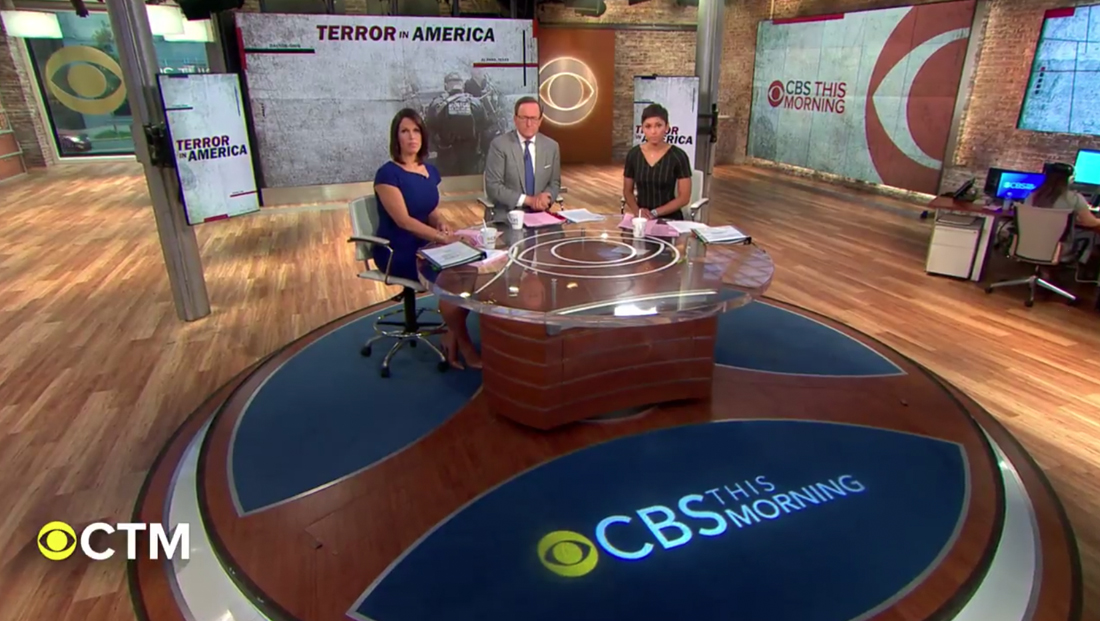 NBC News' "Today" started its broadcast from a simulated view of Rockefeller Center in front of its 40-foot curved video wall, rather than its normal windowed corner, perhaps to avoid having cheerful waving fans appearing behind anchor Savannah Guthrie and fill-in anchor Willie Geist.
Despite moving the anchor desk to this area, the show still used the video wall for a "video on video" and "walk and wander" graphic that, at one point, split screened between the two tragedies.
NBC also switched out its normal musical bed for a more somber sound.