'CBS Evening News' ready for Washington debut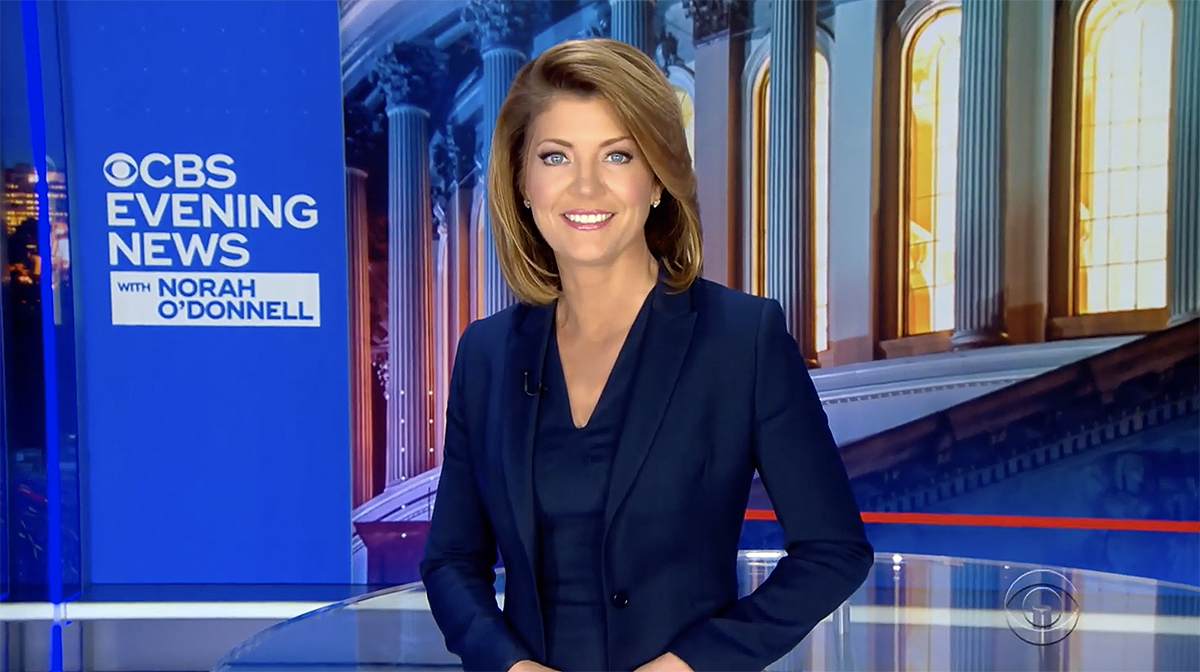 The "CBS Evening News" will debut from its new, permanent home at the CBS News bureau in Washington, D.C. on Monday, December 2, 2019.
In a promo about the move, originally airing Sunday night during "60 Minutes," anchor Norah O'Donnell notes "Our nation's capital, the decisions that are made here affect all of us," while a few glimpses of the new set are also seen.
The move comes as O'Donnell continues to slip in ratings to rivals Lester Holt at NBC and David Muir at ABC.
O'Donnell took over the "CBS Evening News" in July borrowing the studio of "CBS This Morning," with the broadcast originally intending to move to Washington in November.
Susan Zirinsky, the CBS News President, has been a big advocate for the move to Washington, hoping it will set the broadcast apart from the competition and put O'Donnell closer to the news of the day, which has been largely politically driven under the current administration.
"Many stories across the country have a nexus to Washington, such as health care and taxes," O'Donnell said in a release. "We are going to continue CBS News' tradition of original reporting and great storytelling. Our goal is to remain a trusted news leader. And this just expands our reach."
"There is a real hunger for an independent source of news, without bias from the left or the right, and that starts with Norah O'Donnell," said Zirinsky. "Norah's credentials are unmatched having covered the White House, the Pentagon, Capitol Hill, as well as six presidential campaigns. Norah is an exceptional and experienced journalist who cares deeply about the issues that affect American families. Norah is the right person at the right time."