Networks look to royal symbolism for King Charles III coronation looks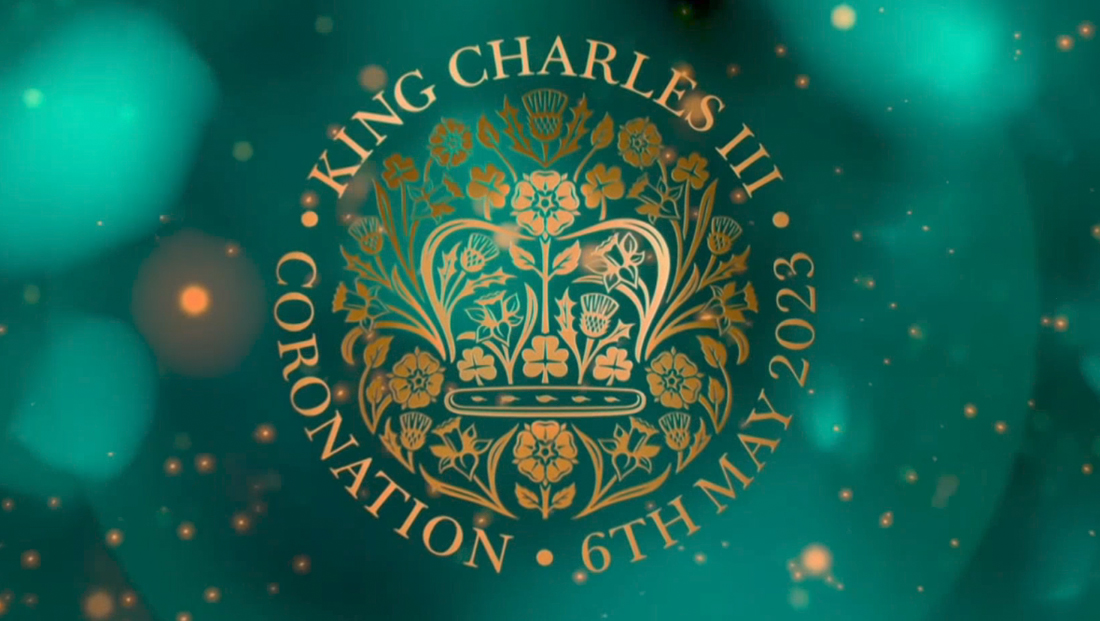 The coronation of King Charles III and Queen Camilla Saturday, May 6, 2023, was covered extensively by networks around the world using a variety of regal-inspired looks.
The ceremony itself started around 6 a.m. eastern time and coverage began well before that in the early morning hours of May 6.
The time difference between the U.S. and U.K. often means that fans of the British monarch have to rise early to catch live coverage of everything from royal weddings to funerals and other affairs.
Outside the U.K., the coronation was largely seen as a ceremonial flourish, especially given that Charles III has officially been king since the death of his mother, Queen Elizabeth II, died in September 2022 — though it has a much bigger meaning to British citizens and those from many countries that fall under the monarchy.
The U.S. networks notably didn't have their primary weekday evening newscast anchors helm coverage of the broadcast as is often the case with major stories.
NBC News had "Today" co-anchor Savannah Guthrie in London, broadcasting from outside Buckingham Palace as well as a team of other correspondents and analysts joining her.
The network used a colorful look combining elegant gold typography, waving Union Jack backgrounds and stylized photography of symbols of the crown. The design has similarities to looks used during the coverage of both Elizabeth II and Prince Phillip, though this time around the use of the negative spaces in the angular Union Jack layout was not used as spaces to feature imagery.
NBC did not include Queen Consort Camilla's name in its titling, which was "The Coronation of King Charlies III."
MSNBC, meanwhile, produced separate coverage of the event, but used the same design. Alex Witt anchored from New York in front of a large video wall graphic of Buckingham Palace with a similar style to the imagery used in the opens and animations.
ABC News had "Good Morning America" co-anchor Michael Strahan anchoring its coverage from a small, glass-enclosed space with a view of Westminster Abbey, the site of the actual ceremony. Deborah Roberts joined him at the desk round desk, which was topped with glass and appeared to have a metallic medallion in the middle of it. The side walls of the space, meanwhile, were decorated with royal-inspired backgrounds featuring additional metallic medallions, faux windows and millwork.
The network kicked off its coverage with its typical dramatically-narrated extended open with a voiceover provided by a higher register announcer with a British accent.
ABC's typography in its look was a bit inconsistent — the open featured the "The Coronation of King Charles III & Queen Camilla" in a serif (albeit one with mostly dainty serifs) but elsewhere a sans serif that appeared to be Optima or something similar was used — often in faux small caps.
CBS News largely treated its coverage as a sort of special and extended edition of "CBS Saturday Morning," with anchors Jeff Glor, Michelle Miller and Dana Jacobson all anchoring live from London. Glor and Miller were at Westminster in a small booth-like setup while Jacobson was in front of Buckingham Palace.
The network opted to use a combination of gold and deep violet for its graphics, which included a detailed, blinged-out version of a crown, with jewels serving as a way to showcase archival and historical imagery of Charles.
The network's title card for coverage had "The Coronation of King Charles III" set in an italic sans serif in the upper right of the screen, with elements of the 3D crown creating a frame of sorts.
CBS also relied heavily on the "CR" and "CIIIR" monogram that Charles III adopted (it's meant to represent the title "Charles Rex," with "Rex" being Latin for "King" and the use of the roman numeral "III" added in to differentiate between the two other kings with the same official name).
The look notably essentially avoided using the network's now-signature "deconstructed eye" motif for its look, though the on-screen branding bar was similar to what CBS uses during special reports.
Coverage was also provided by the two major Spanish-language networks in the U.S., Telemundo and Univision.
Telemundo branded its coverage under "Rey Carlos III: La Coronació," which is the Spanish translation of the King's name and "the coronation."
The network started with an extended pre-produced open before switching to a 3D animated rendition of a gold and violet crown with multicolored jewels before switching to a gray monochromatic background of the palace with color photo of Charles and a gold and blue logotype. The first line, "Rey Carlos III" was set in an elegant typeface reminiscent of an engraver's style with Rosella Pro Engraved with the quirky sans serif Mason Sans Bold underneath (though it appears Telemundo replaced the perhaps-too-edgy "N"s in the font with an alternative glyph).
Fellow Spanish-language network Univision also had an extended open that ended with an animated screen reading "La Coronación del Rey Carlos III," which translates to "The Coronation of King Charlies III."
Univision set "Coronación" in an all caps, geometric sans with an "R" with a flourish on its "leg" — similar to Telemundo's look but opted for a more traditional serif below.
Behind this is a blue and gray background of intersecting lines that create wide, diamond-shaped segments. A small image of the crown sits atop of the logo, which also features horizontal roles capped in jewel-line tips and a geometric accent at bottom center that feels like a mix of modern elegance while also being a nod to the angled lines in the background.
BBC News' also naturally carried extensive coverage of the coronation and preparations, much of which aired on the U.S. feed.
The network opted to use purple backgrounds with titles set in the bespoke BBC Reith serif and sans serif fonts for its preview coverage.
The day of the actual event, BBC switched over to a gold and teal animated open that leveraged the official logo of the coronation along with light bursts, curved elements and bokeh effects along with close-up views of various parts of the rather intricate seal used for the event.
BBC largely offered a "cleaner" feed during its coverage of the event, with the screen often devoid of any graphics at all — though lower third inserts did sometimes appear as needed.
That was in stark contract to most U.S. networks, which included branded elements, lower thirds, fullscreens and sidebars that helped viewers understand what was happening as well as to outline the schedule of the day to an audience largely unfamiliar with the inner workings of the royal family.
Over on cable, CNN used a glassy, fractal effect for its open, with subtle hints of cut jewel-like elements appearing over imagery that was interspersed with fullscreen views of a 3D crown.
Meanwhile, "The Coronation of" was set in Proxima while "King Charles III" used a mix of script letters for "K" and "C" and a serif for the rest of each word and the "III."
The animation on this screen included more prominent fractal elements that shifted from hints of violet to gold.
Anderson Cooper anchored coverage from outside Buckingham Palace, but a panel of royal experts and watchers was produced from inside the network's London studio, with its plentiful video walls transforming the space into coronation central.
Fox's cable channel stuck more with the red, white and blue found in the Union Jack flag, while also adding gold accents borrowed from the official emblem of the event as both overlay elements during its open and in the "sliver" along the bottom of the screen.
Typography consisted of Trajan, a typeface often associated with royalty and elegance that frequently has popped up across all networks during royal coverage, though Fox was notably the only major U.S. network to use it in its primary branding this time around (it did show up in parts of other network's graphics, including NBC's fullscreens).
"Fox & Friends" co-host Ainsley Earhardt, personality Martha MacCallum and TalkTV host Piers Morgan helmed coverage on Fox. Morgan works for News UK, the British arm of News Corp, which also owns Fox and its related properties, and hosts "Piers Morgan Uncensored" on it. "Uncensored" also appears on Fox Nation, Fox's streaming service.
The latest in design, production and engineering
Subscribe to NewscastStudio for the latest delivered straight to your inbox.