Whoopi Goldberg has beef with 'The View' coffee mugs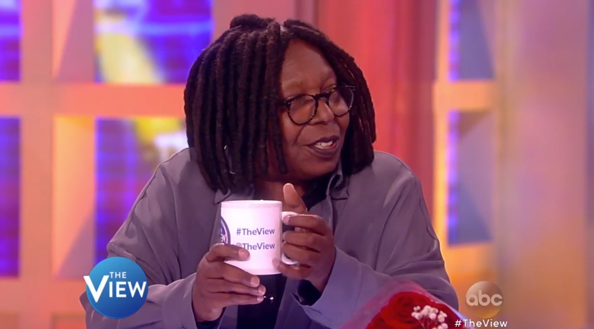 Despite rolling out some fancy set changes and graphics, one tiny detail was overlooked — and anyone hoping Whoopi Goldberg wouldn't notice was badly mistaken.
That detail? The show's mugs.
Amid talk welcome new and returning cohosts on Tuesday's season premier, Goldberg dejectedly held up one of the mugs, which, by chance, was dramatically lit thanks to the new desk's integrated chin fills.
The mug she held up (and the other costs were using) appears to be either an old mug or just a plain white one with the show's logo, Twitter handle and hashtag printed out on some paper or similar material and wrapped around the outside of the mug.
A painfully obvious seam is clearly visible on all of the mugs.
During the mug discussion, Goldberg and returning cohost Joy Behar joked that the show didn't get "fancy" new mugs featuring the cohosts' faces since the show's cast is notoriously volatile.
We do have to agree with Whoopi, though. The mugs are pretty lame.
In past mug news, CNN host John Berman had a similar beef a few months ago that started a campaign to get "official" mugs for his show while an "NBC Nightly News" mug sporting Brian Williams' name was overlooked the day after Williams started his six-month suspension.