'Nightly' adds election flair to open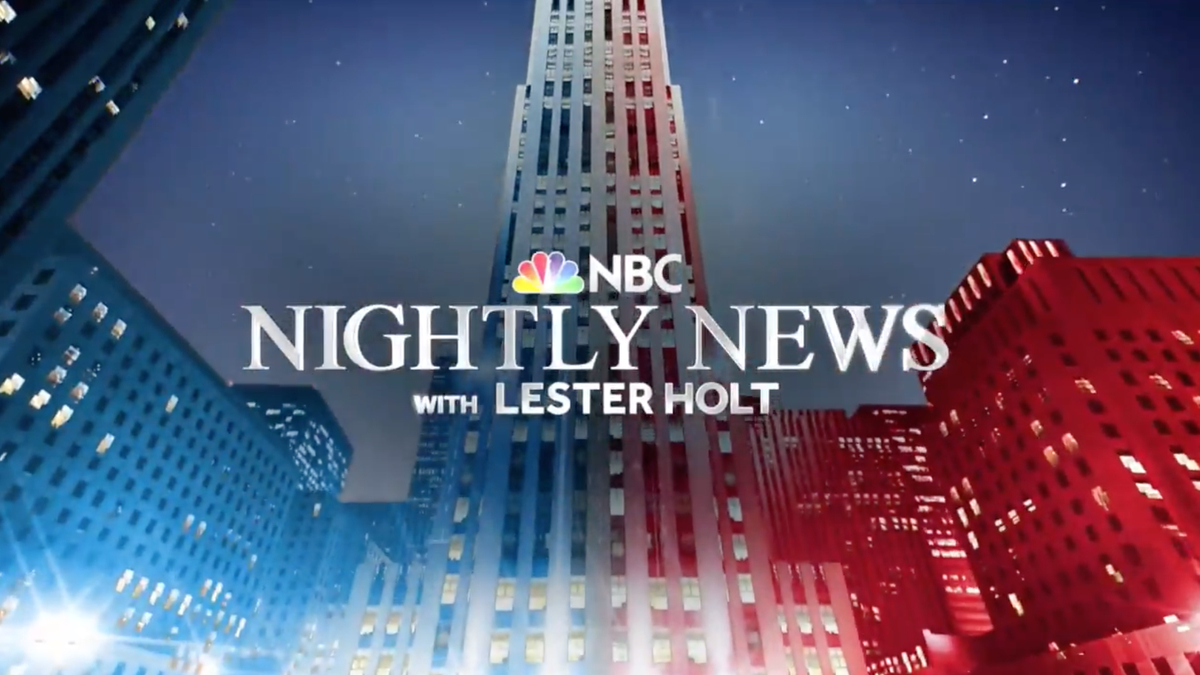 "NBC Nightly News" updated its new 3D animated open to include both political imagery and an updated look at Democracy Plaza.
The election night version of the open includes added star elements, including the candidates' photos in large stars that appear to float over New York City.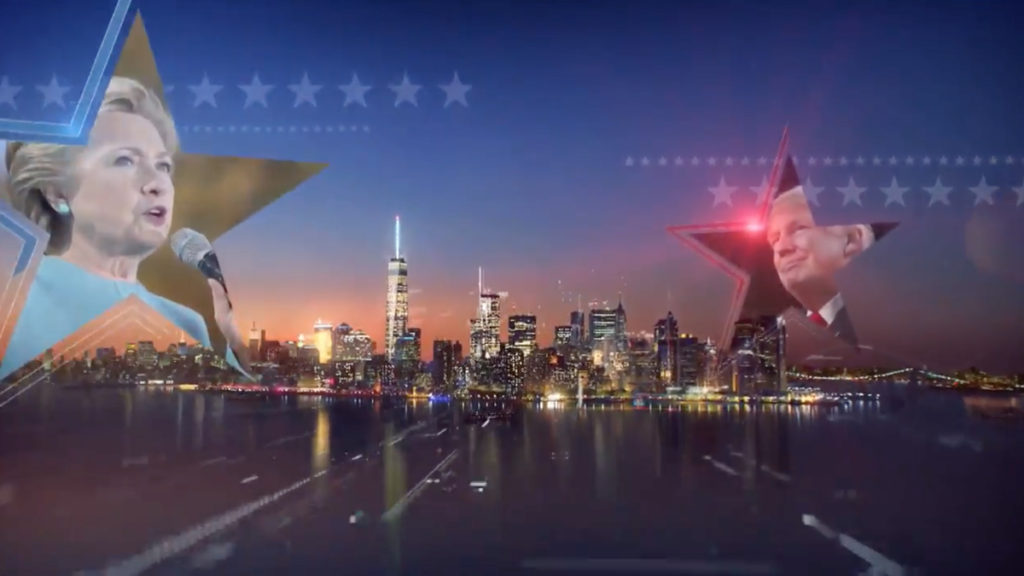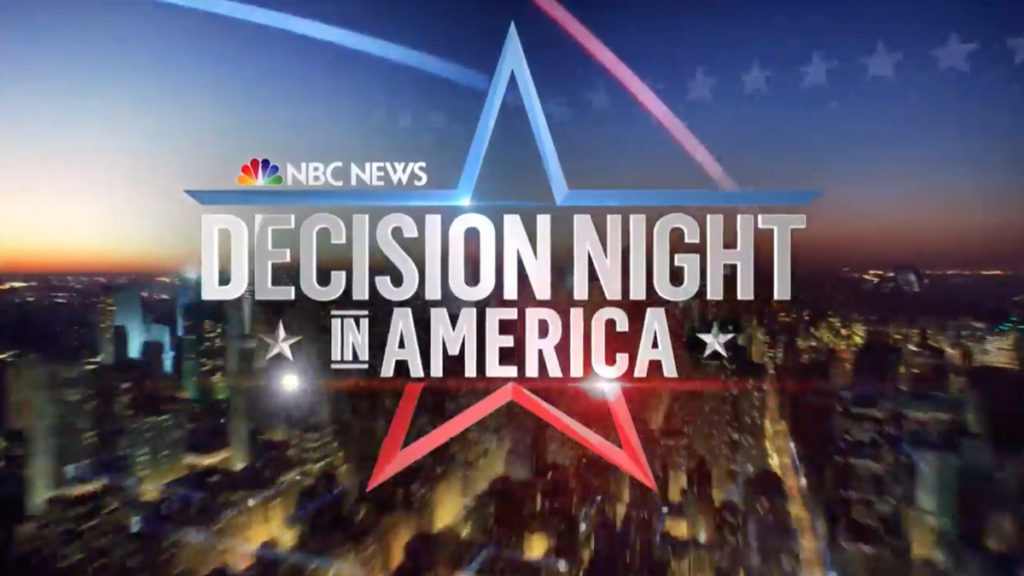 As the open flies through Manhatten, viewers get a glimpse of Rockefeller Plaza decked out in Democracy Plaza decor — namely the red, white and blue uplighting on 30 Rock.
"Nightly" then opened the show with anchor Lester Holt walking through the newsroom space on the building's fourth floor.
The open's voiceover was also modified to reflect the network's "Decision Night in America" branding.