'SC6' with Michael Smith and Jemele Hill debuts on ESPN with personality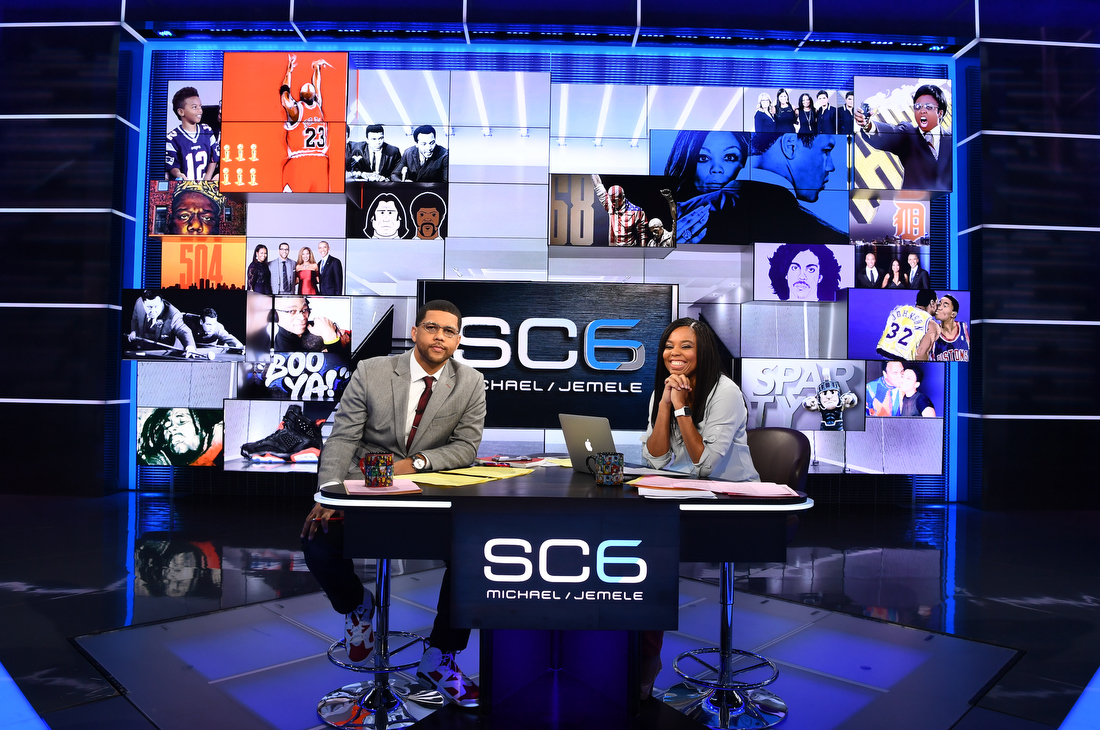 ESPN rolled out its newest revitalized hour of "SportsCenter" this past Monday, following the Super Bowl, helping further move the program away from highlights in favor of personality.
Hosted by Michael Smith and Jemele Hill, the former hosts of "His & Hers," the new hour is branded as "SC6," as it airs at 6 p.m. EST.
Like "SportsCenter:AM" and "SportsCenter with Scott Van Pelt," the show deviates from its primary counterpart, taking on the style and character of the hosts, Smith and Hill.
This is accomplished design-wise through faux wood and brick finishes and a new interview riser with "comfy furniture," sharply in contrast to the brand's sleek metallic look and minimal motion graphics.
As well, the hosts are worked into the programs overall design strategy through imagery around the set, helping further brand it. Jack Morton PDG worked with ESPN on the scenic design, with Mystic Scenic Studios providing fabrication.
Graphically, the main "SportsCenter" graphics have been updated to include the material choices, such as loft-style bricks.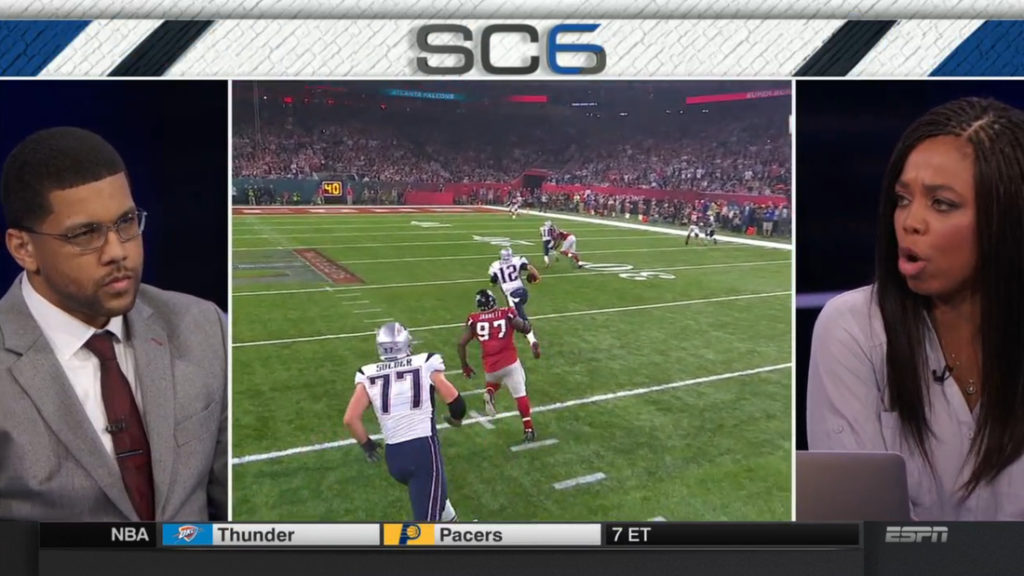 For the home base, Smith and Hill anchor from a new desk located in front of the extruded monitor wall on set. The wall, which is made up of various monitors at different depths, feature the branded imagery and a virtual loft scene.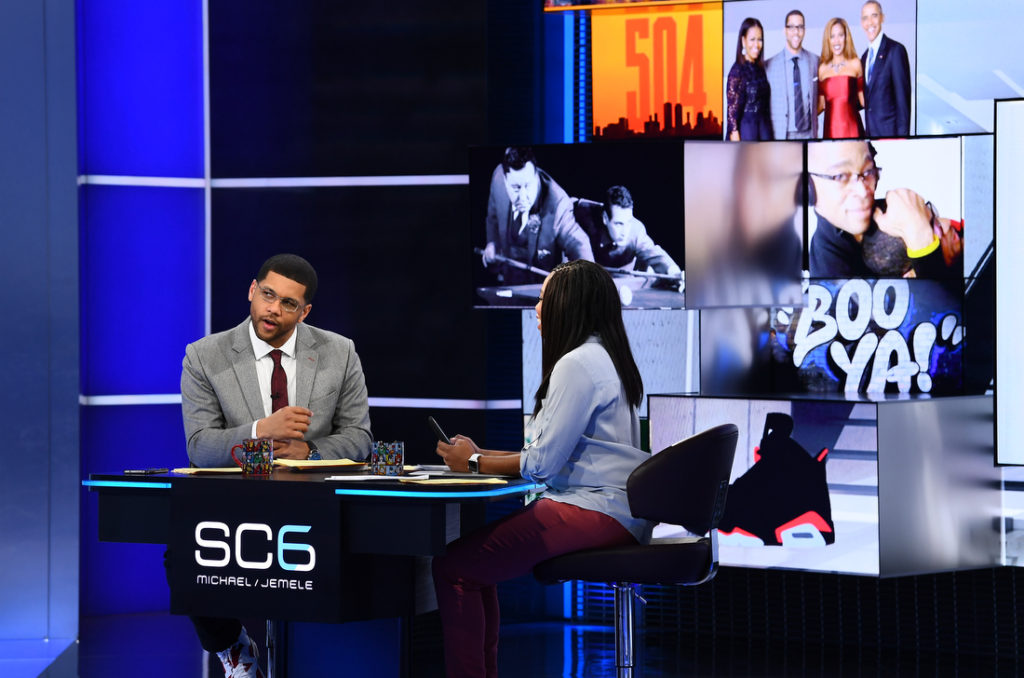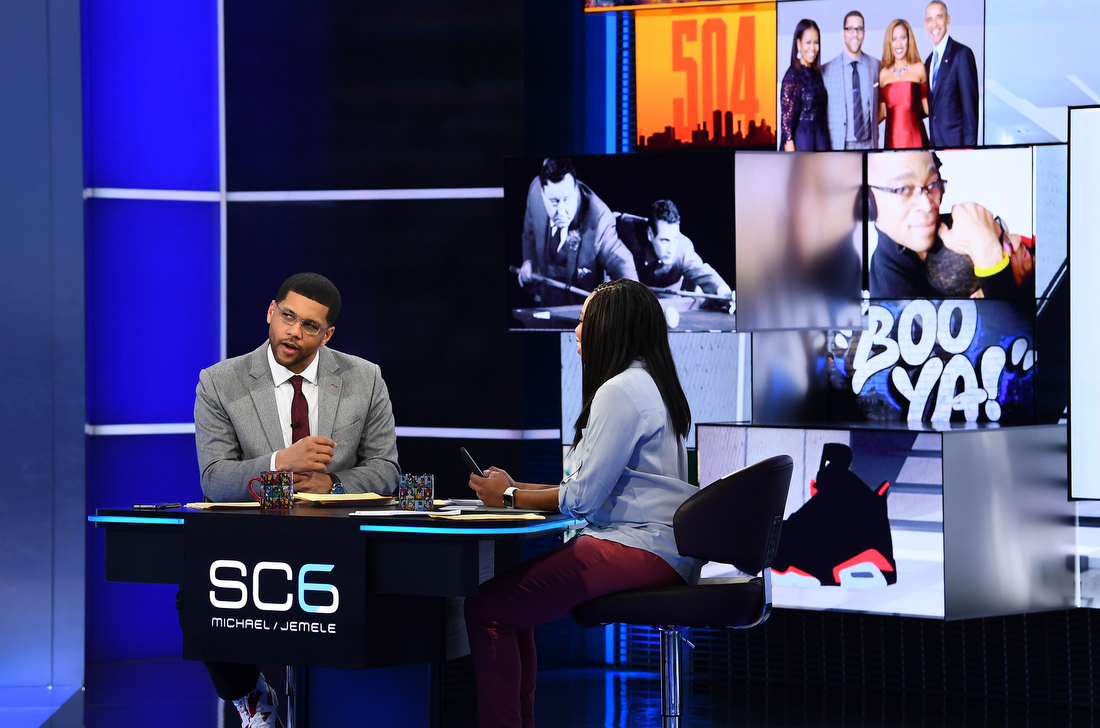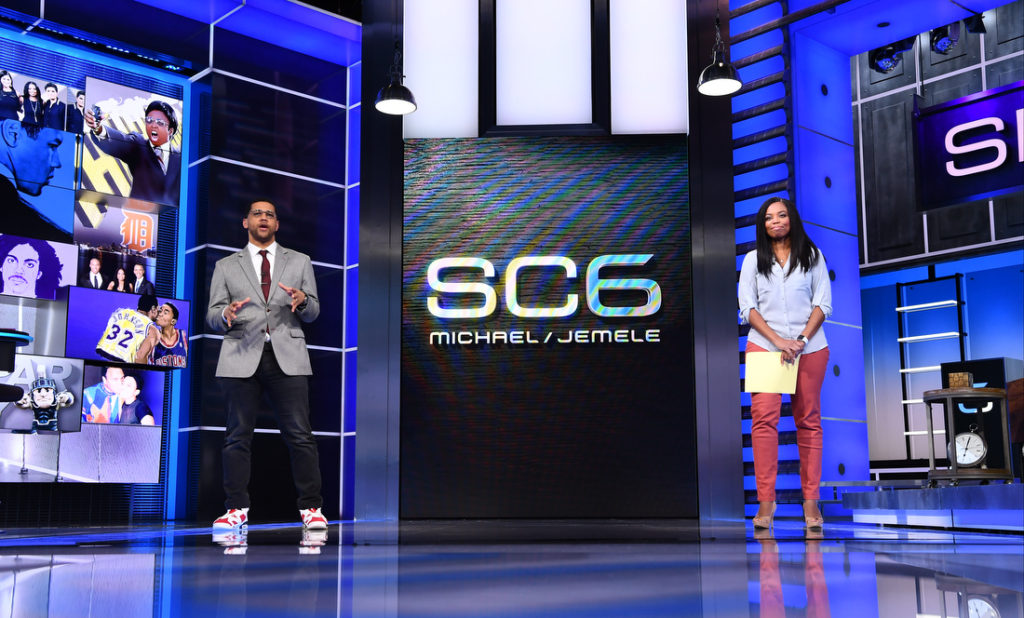 Smith and Hill mark the first time an African-American duo has hosted "SportsCenter" on a regular basis.
"'SportsCenter' can be distinguished when it's built around unique personalities and unique conceits, especially those ideas, personalities and conceits that work for specific audiences," said Rob King, ESPN senior vice president, "SportsCenter" and News.
Studio X, home to the program, was designed by Jack Morton PDG and launched in 2014.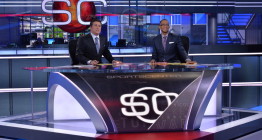 Set Design
SportsCenter
View a gallery of this project…