Tegna stations rolling out new websites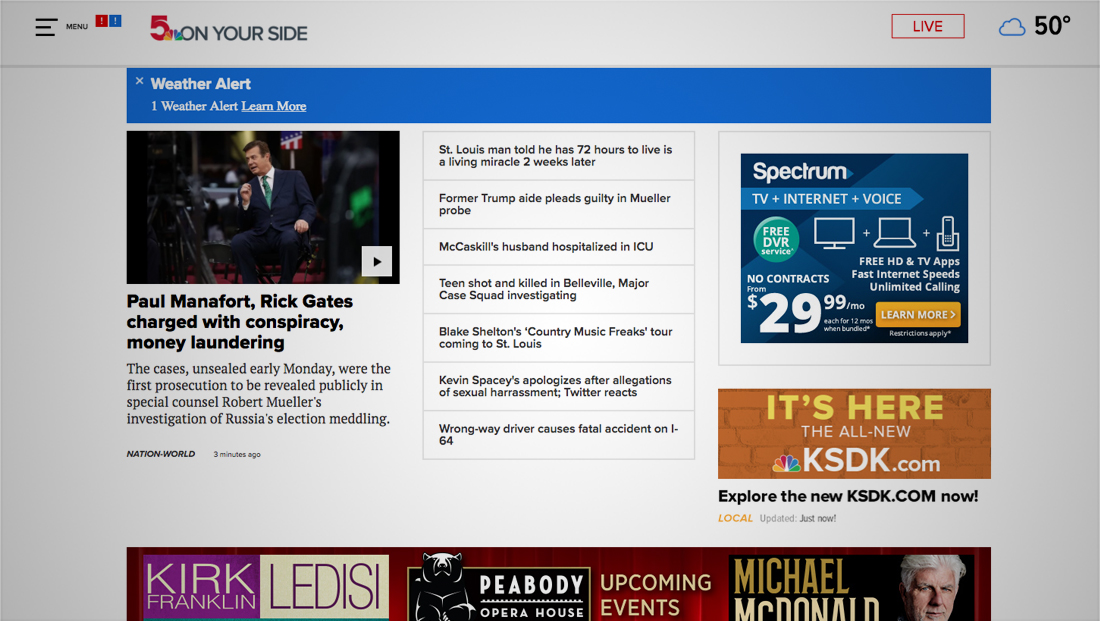 Tegna has been rolling out new websites for its station group that include a simplified look that de-emphasizes color coding each section.
As of late October, the new sites have been activated at WBIR in Knoxville, Tennessee, KSDK in St. Louis and WXIA in Atlanta.
The new design sheds the previous look that was based on a previous design created for Gannett's newspaper USA Today, dating back to when Gannett served as the parent company for both newspapers and television stations.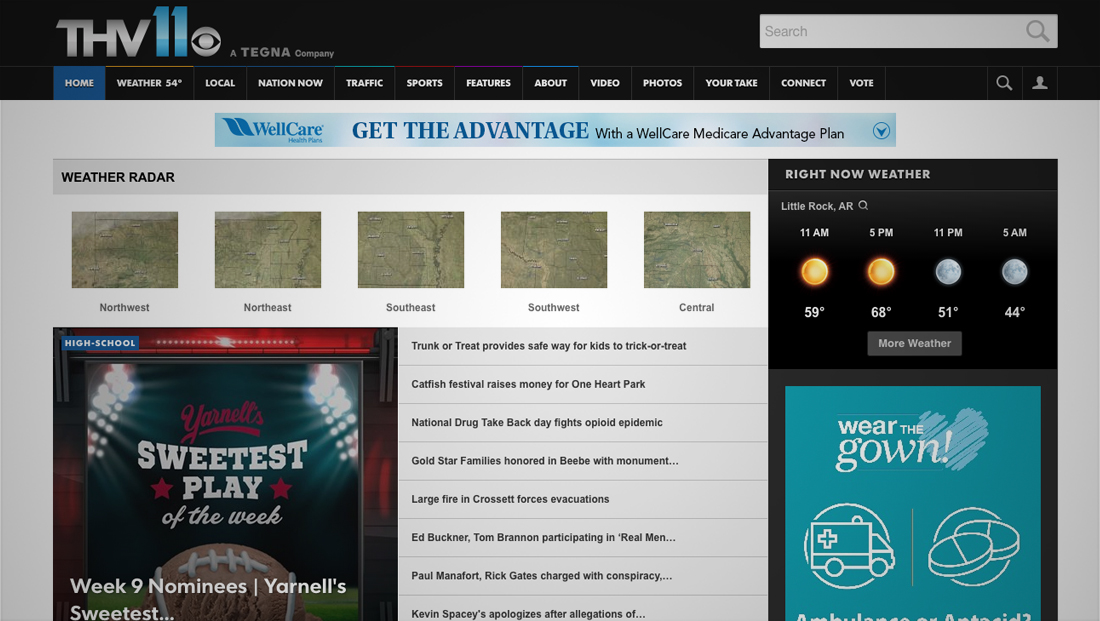 The same look was eventually used at most of Gannett's television and newspaper properties starting in 2013.
Earlier in 2013, Gannett stations switched to a shared graphics package that incorporated the USA Today color coding.
Since that time, the broadcasting and television assets of Gannett were split into two publicly traded companies, with the broadcast assets taking on the name "Tegna."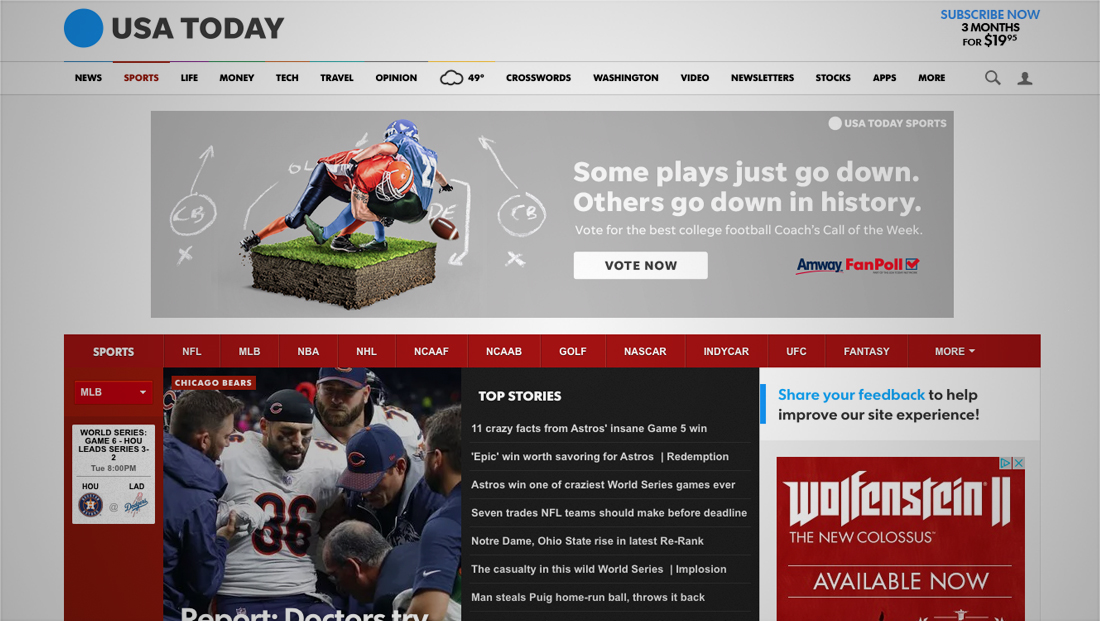 While USAToday.com has gotten a cleaner header navigation, much of the design remains similar to the one the old newspaper and TV station sites were based on.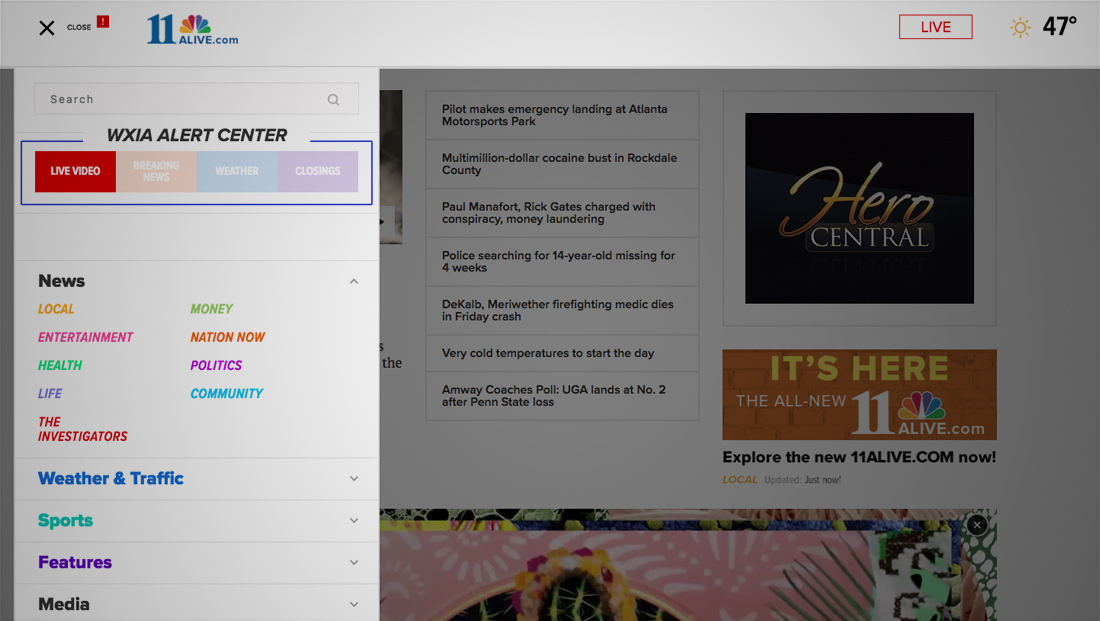 The new Tegna TV station website look "hides" the main navigation bar under a so-called "hamburger" menu that, when clicked, expands to display a colorful array of links. Notably, the color red, which is used for sports for USA Today's print and online editions, is replaced with a teal on the new station websites.
The concept of color color in general appears to only be strongly evident in the navigation menu — with section fronts and story pages largely lacking any references to the hues.
The new station homepages and section fronts are centered around a three-column layout that includes smaller featured images, text headlines, ads and other content. Story pages switch to a two-column layout with an ad "locked" to the left side and all other content appearing in a wider column to the right.
The latest in design, production and engineering
Subscribe to NewscastStudio for the latest delivered straight to your inbox.