'TNF' begins anew on NFL Network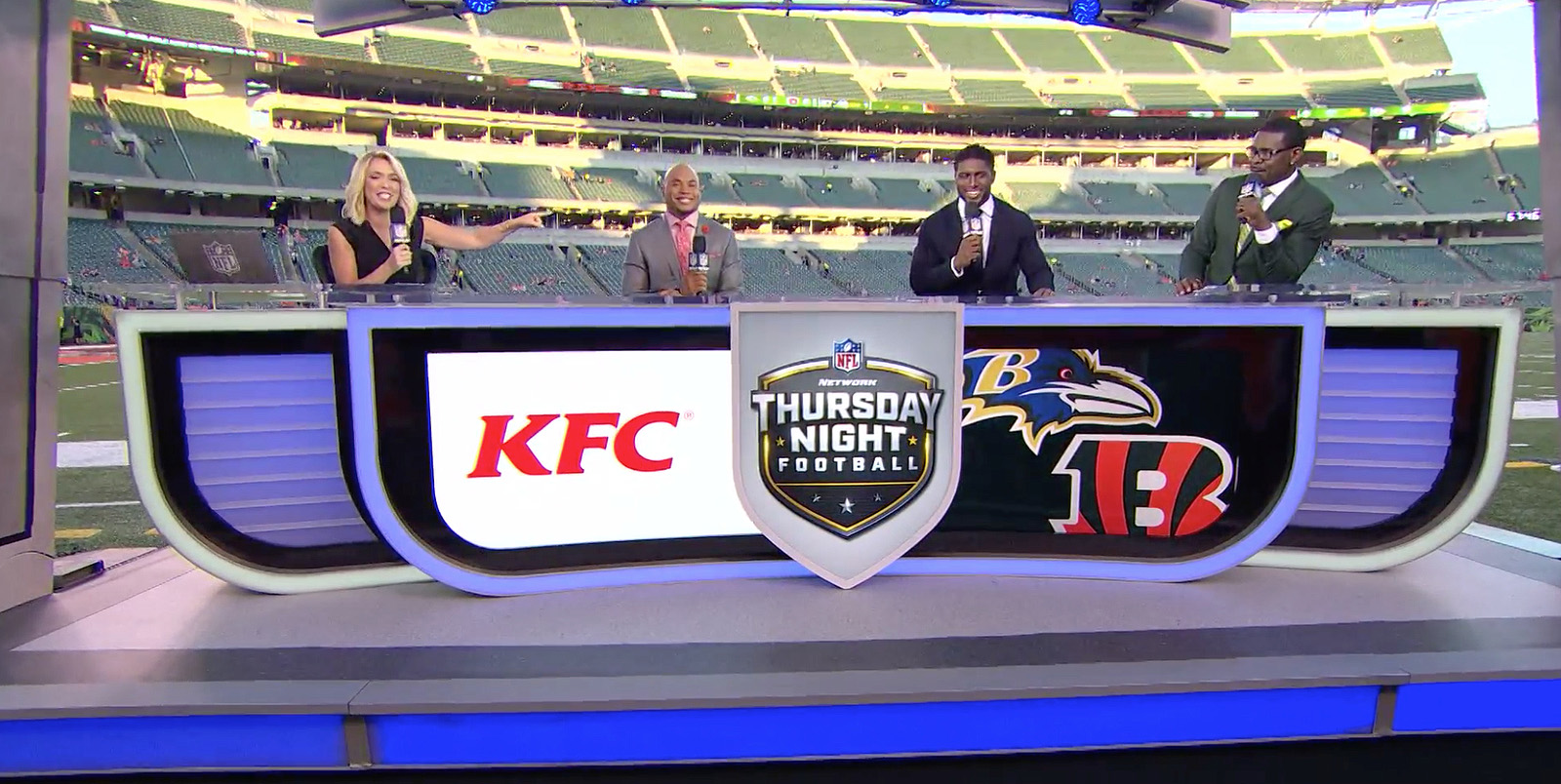 "Thursday Night Football" returned for the season this week on NFL Network as the Baltimore Ravens visited the Cincinnati Bengals, marking the beginning of a new rights deal between the network, Amazon's Prime Video and Fox Sports.
Under the five-year television rights deal for the 13-game "TNF" schedule, Fox broadcasts 11 games with NFL Network simulcasting each week. The remaining two games air exclusively on NFL Network, which will carry an additional five games outside of the "TNF" window including the International Series matchup from London and two doubleheaders to cap off the season.
NFL Network's portion of the "Thursday Night Football" schedule will look familiar to fans, utilizing Fox's production truck and crew along with play-by-play announcer Joe Buck and analyst Troy Aikman.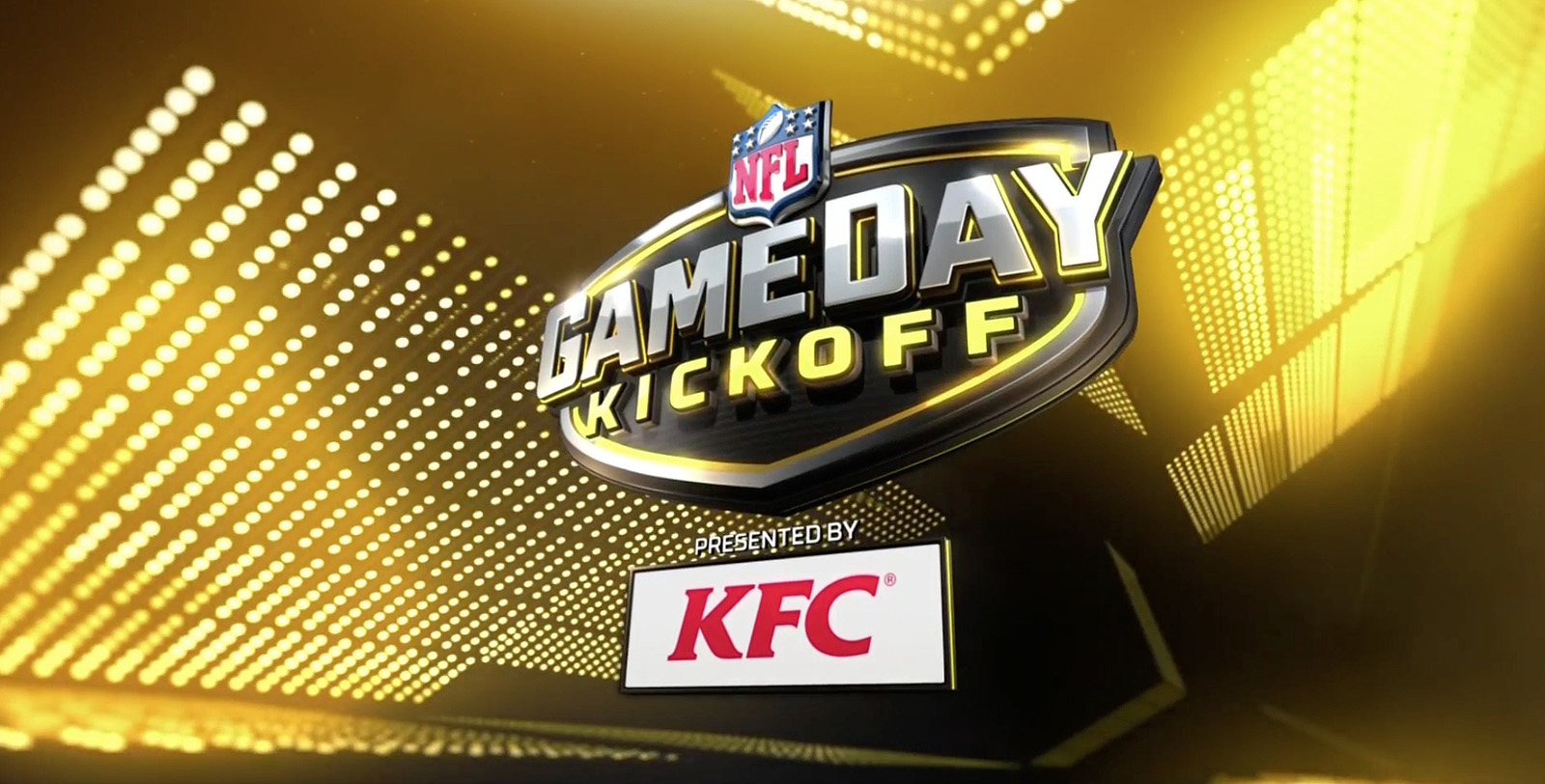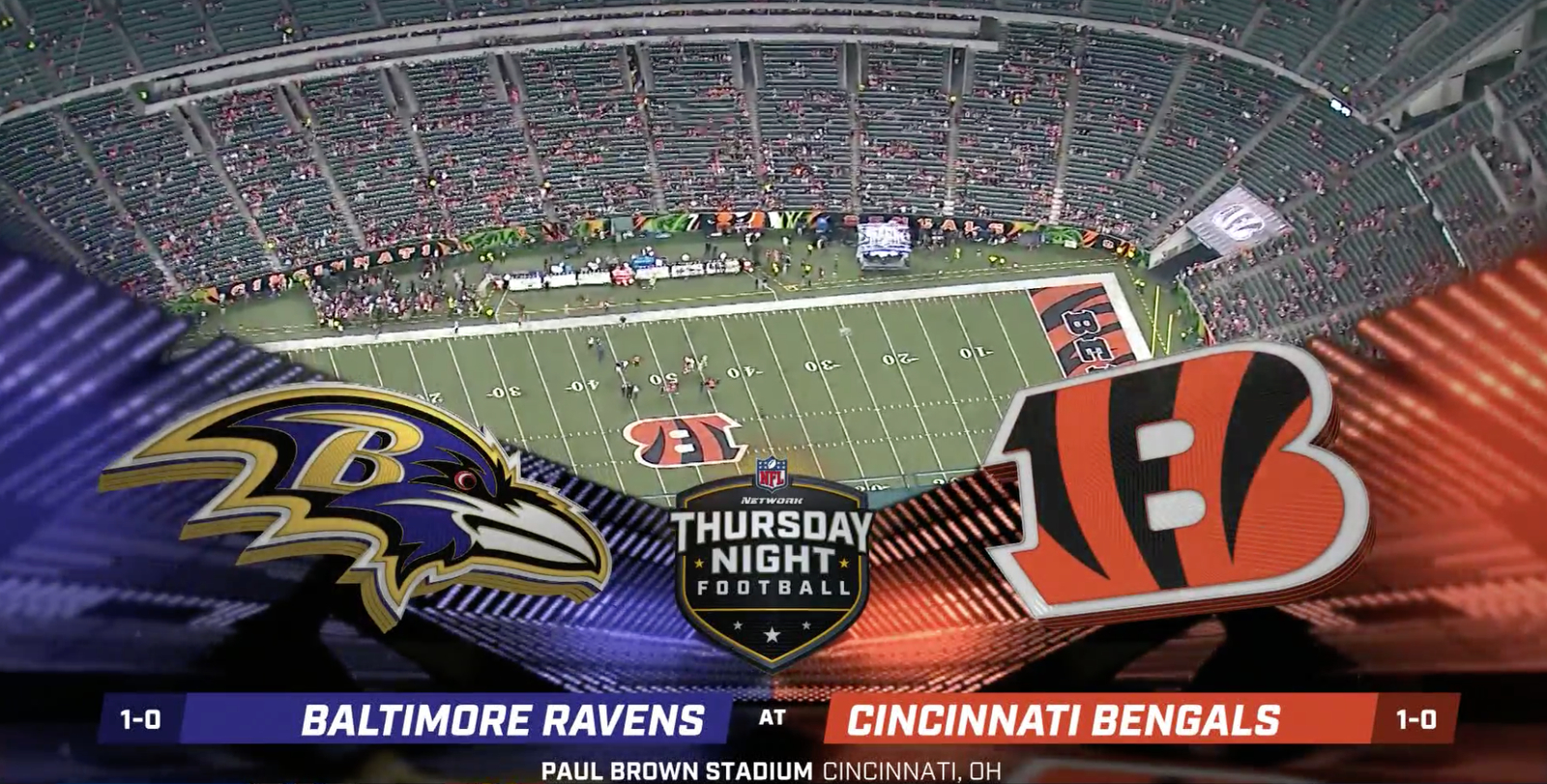 Graphically, the network is using a modified version of Fox's NFL package, which debuted with the 2018 season. From | drive | studio, the design updates the familiar "TNF" logo while taking the broadcast in a new direction compared to NBC's look last year.
Surrounding the games, NFL Network has erected a large stadium presence including two portable stages for wrap-around programming such as "NFL GameDay Kickoff" and "NFL Total Access."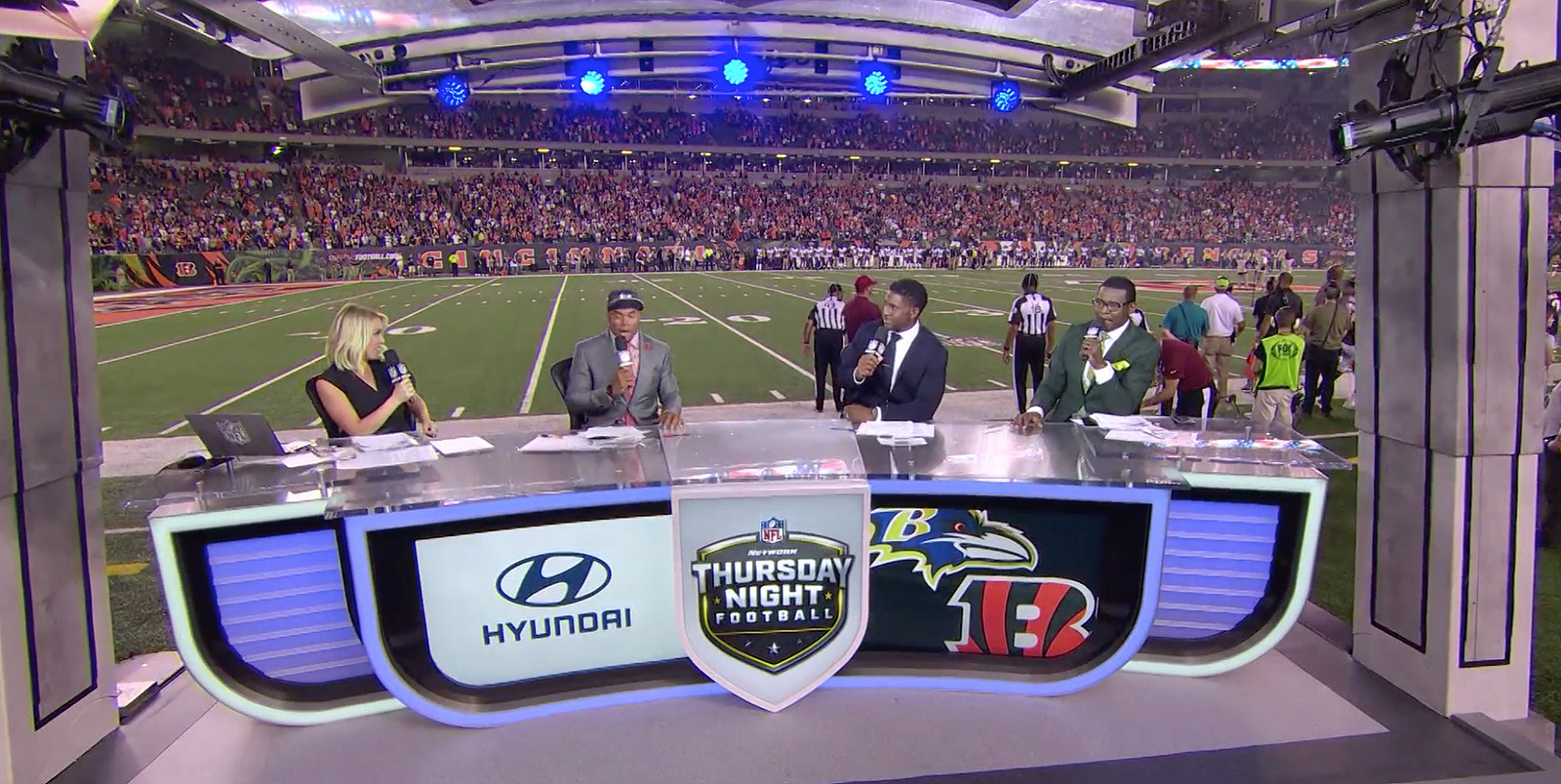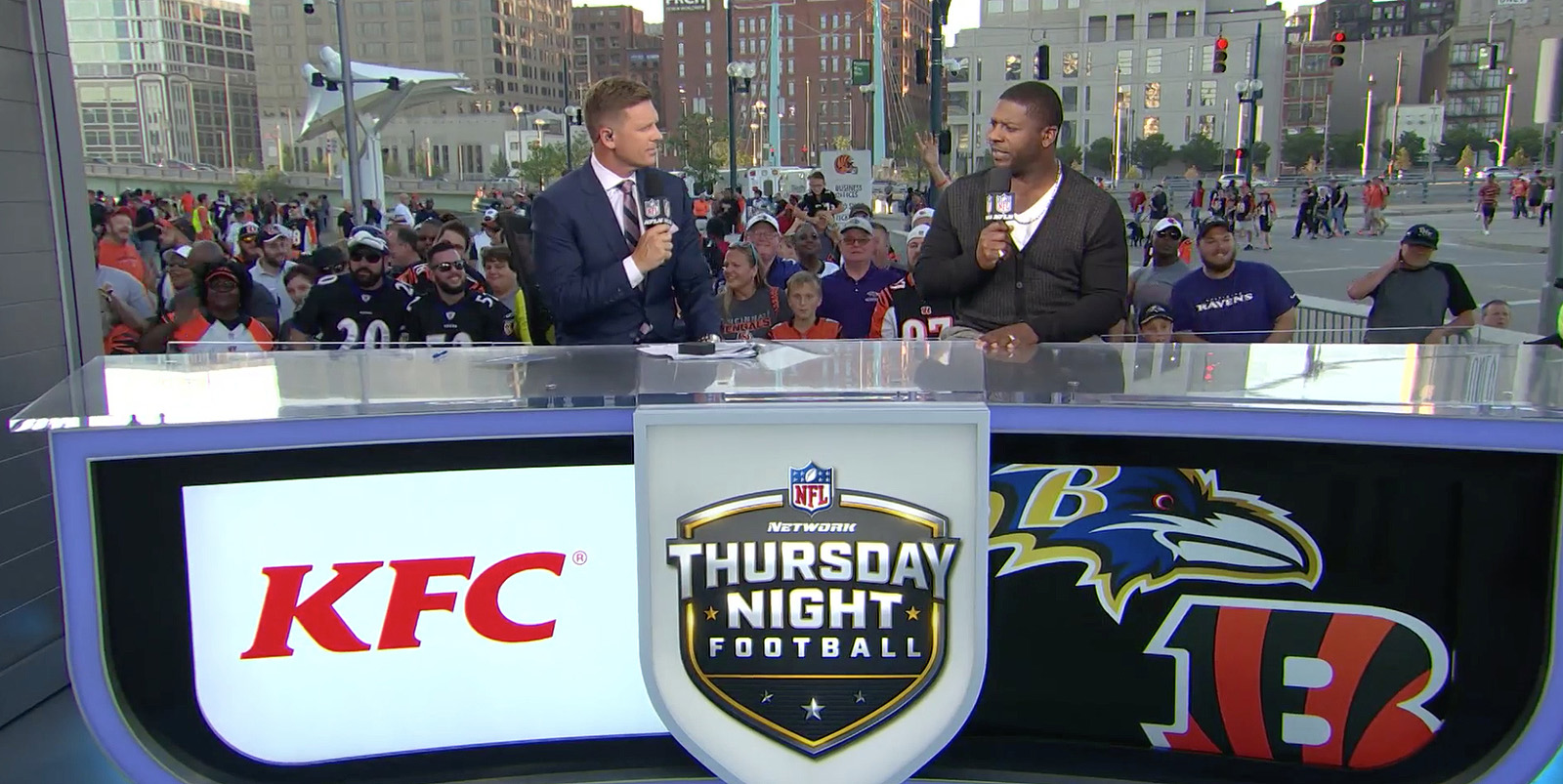 Jack Morton Worldwide designed the sets, which will travel to the various games this season.
Fox's 11 games will also appear on Amazon's Prime Video service, creating a "Tri-Cast" model of broadcast distribution across Fox, NFL Network on cable and Amazon on digital platforms.