Conservative group appears to blame 'A/V' team for fake presidential seal behind Trump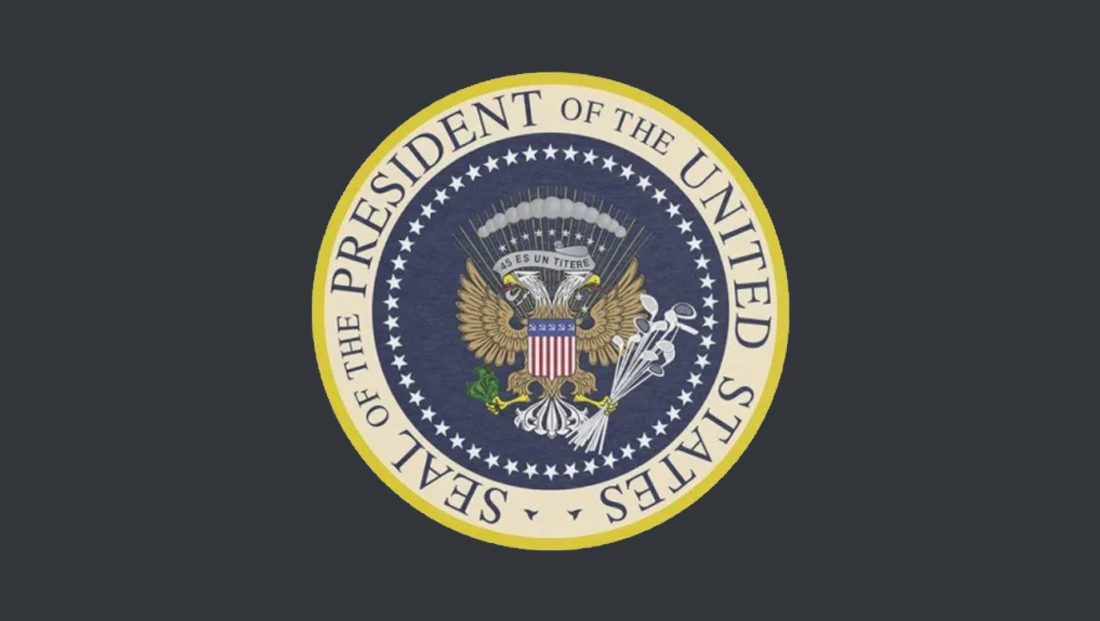 For years, many live events, including political ones, have utilize large screens and video panels to display background imagery or video feeds to the audience in the room (some of the most prominent examples include the 2016 democratic and republic conventions).
In fact, a whole industry has been built around designing, renting, installing and running these screens — with production values becoming increasingly sophisticated.
The White House told media outlets they did not see the images Turning Point planned to use before the event started.
Turning Point, initially took some responsibility for the error, acknowledging it as an "A/V mistake," using the somewhat antiquated term for live event production teams.
Later, the group reportedly fired the "audiovisual aide" responsible for the design.
Images of Trump standing in front of the doctored seal quickly circulate after the error was spotted.
While it was not immediately clear where the image came from or how it was included in the graphics for the event, the incident smacks of a careless Google Images search.
Turning Point later appeared to confirm the error was the result of a rushed online image search.
Meanwhile, it was also discovered that the original seal was created back in 2016 by a graphic designer "venting" over Trump.
Meet the guy who designed the fake presidential seal Trump stood in front of https://t.co/JPiLeilc3m #TVNews #BroadcastNews

— TVNewsMix (@TVNewsMix) July 26, 2019
Similar searches have likely resulted in erroneous TV news graphics, such as the time a German broadcaster aired a Star Trek logo in place of the Navy SEAL one.
Other cases of incorrect graphics appearing during newscasts may also stem from selecting the wrong image from stations' internal library of graphics, such as the time a Chicago station aired a McDonald's restaurant sign atop a story about a shooting victim with the same last name.
The cable Fox channel, once mistakingly included an image of Patti LaBelle in a graphic marking Aretha Franklin's death.