CNN adapts Studio 19X for 'Cuomo Prime Time' gun town hall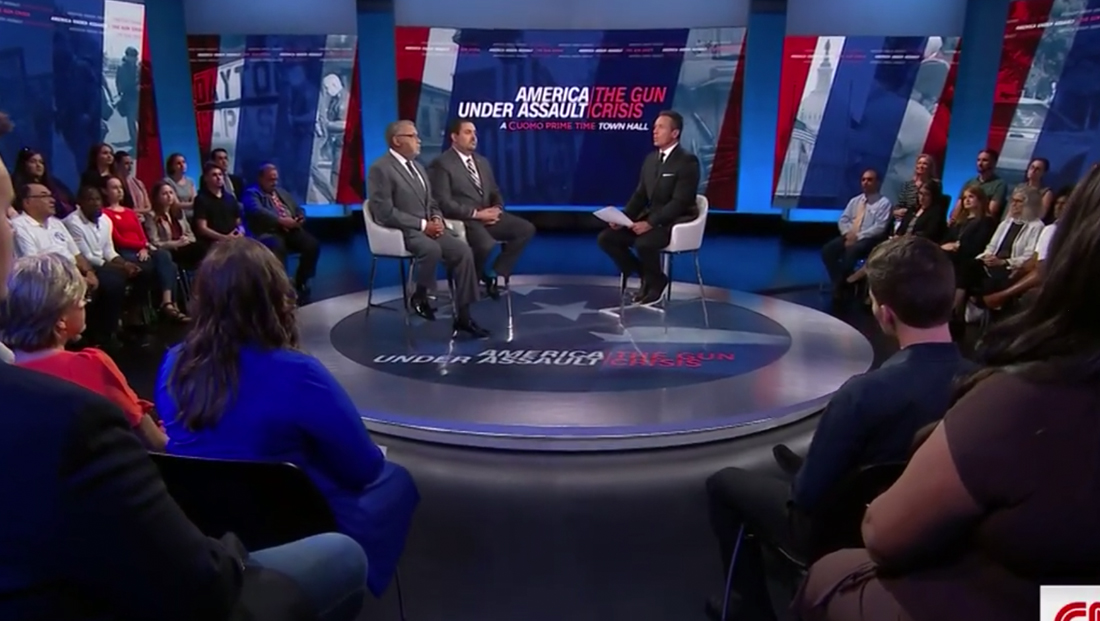 CNN's Chris Cuomo hosted a special town hall edition of "Cuomo Prime Time" Wednesday, Aug. 7, 2019, using its newly introduced Studio 19X and custom graphics.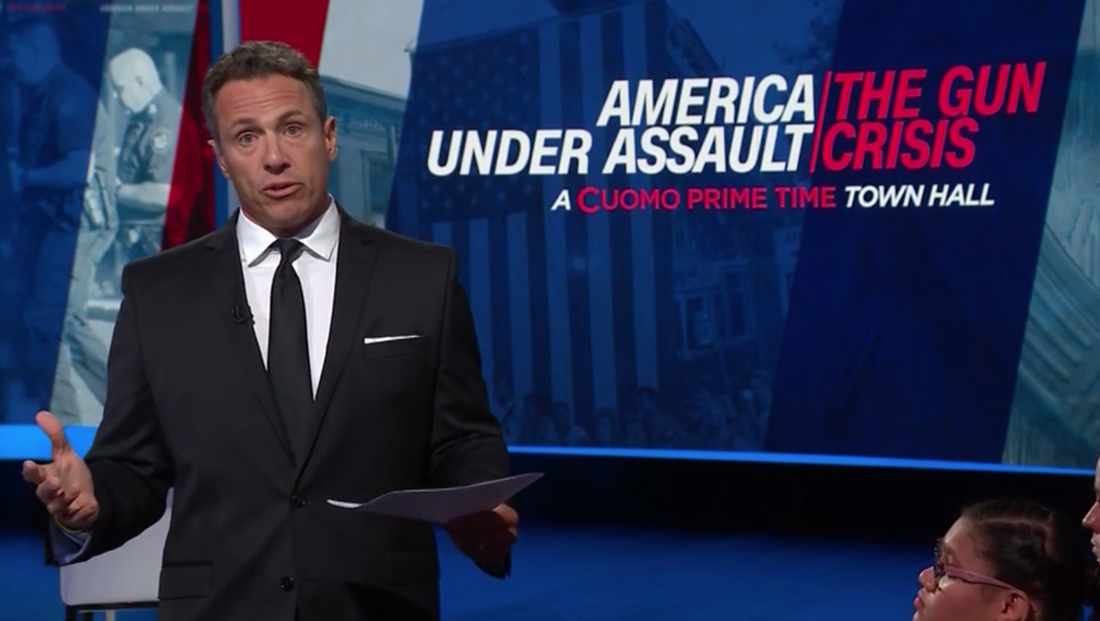 The network titled the special "America Under Assault: The Gun Crisis" and created an italicized logotype. that used a rather odd "two column" layout similar to the one "The Situation Room" uses.
Although the town hall's logo added a slanted red line as a visual cue that the two columns were meant to be read separately, reading each line straight across from left to right, like most Americans are taught to do, resulted in the the title appearing to be "America the Gun Under Assault Crisis."
Meanwhile, CNN produced the town hall out of Studio 19X, the last of its new studios at Hudson Yards to debut.
The space, which debuted July 23 on "The Van Jones Show," is designed to incorporate audience seating options as well as be a flexible production space thanks to video walls and movable set pieces.
Cuomo started the show standing just off of the circular riser at the edge of the audience area with the central wide video wall segment behind him.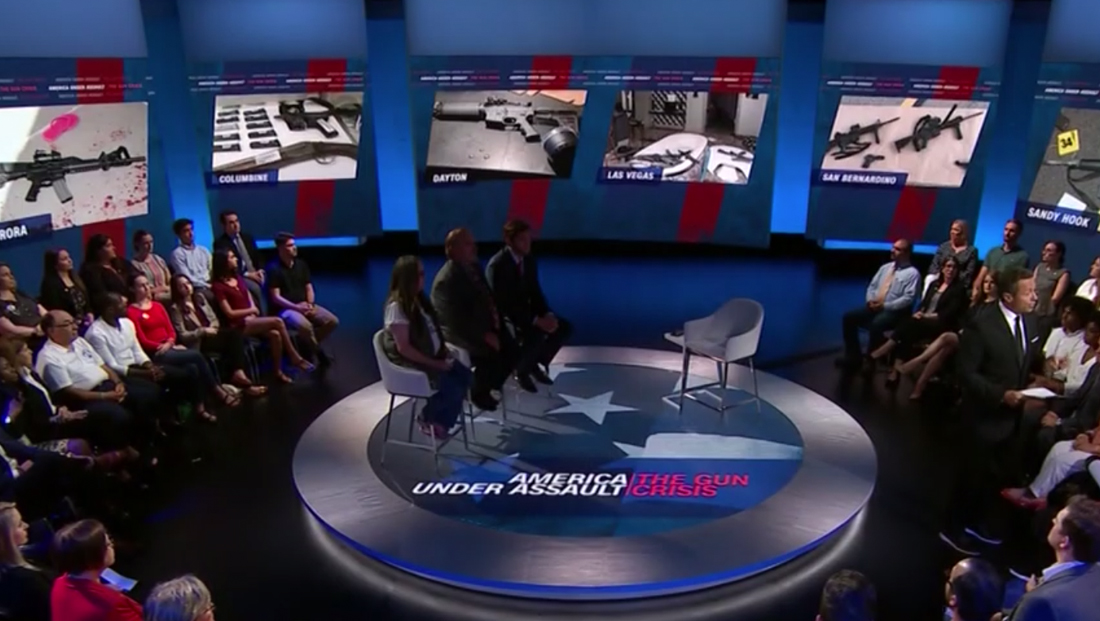 Five of the video walls segments, including the wider center section, were then used to showcase six photos of the weapons used in major mass shootings in America — while being captured by both a wide shot of the studio and a handheld "walk and wander" camera that panned around the audience space.
During discussions the video walls switched back to the red, white and blue graphics with angled elements and photographic backgrounds from mass shooting scenes.
Similar elements were used in the open and rejoins as well and the studio's lighting cues were configured to match the look.
The edge lit ceiling elements and similar video panel towers were not featured as prominently as on "Van Jones" — though the columns did make appearances behind audience shots.
The latest in design, production and engineering
Subscribe to NewscastStudio for the latest delivered straight to your inbox.