NewscastStudio closes out a busy 2019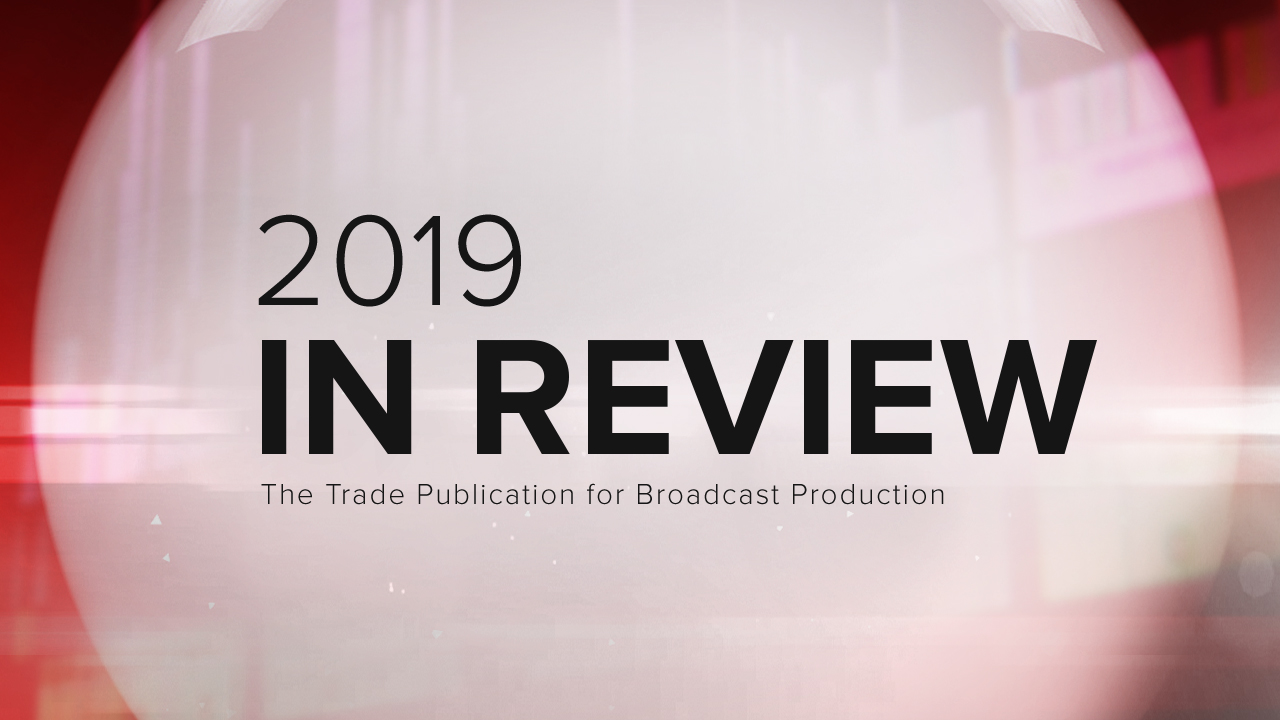 2019 was another banner year for NewscastStudio as the leading trade publication for broadcast professionals.
We registered a record-breaking 3.9 million page views in 2019, a 24% growth over 2018. We've grown our traffic every year we've been online.
We welcomed 24% new visitors in 2019 over 2018 and increased our user sessions by 19%.
Viewers watched over 29,000 hours (that's over 3 years) worth of videos on the NewscastStudio YouTube channel (by the way, if you're a fan of watching our videos, you might be interested that we've also made a change that skips the opening vanity card when viewing embedded clips from within our own stories).
The many changes at CBS News meant our coverage of the network topped our "most read" lists, including a story about the "nameless" "CBS Evening News" after Jeff Glor was pushed out, a preview on the "CBS Evening News" studio in Washington, D.C., and the graphics redesign at "CBS This Morning."
Other top stories included the new "Today" graphics look, CNN's first studio debut from Hudson Yards and, despite being two years old, our post on common TV news fonts remained popular as well as a 2019 story on Facebook's new logo design and its affect on broadcasters.
Our main pages on set design, graphics, broadcast industry news and augmented reality also ranked in the top page views.
We launched the Broadcast Production Design Awards, an expansion of our popular Set of the Year competition, and are planning enhancements and updates to the program in 2020.
NewscastStudio also had a few seconds of fame in 2019 — with one of our stories getting mentioned on ABC News' "Strahan & Sara" (which is now known as "GMA 3: Strahan, Sara and Keke").
We continued the way of offering exclusive and "first on NewscastStudio" reporting, including question and answer sessions with top industry names about high profile projects.
We were also the first to report on NBC owned stations' new font, the PBS Newshour Politico presidential debate stage design and more.