'CBS This Morning' headed to Times Square this fall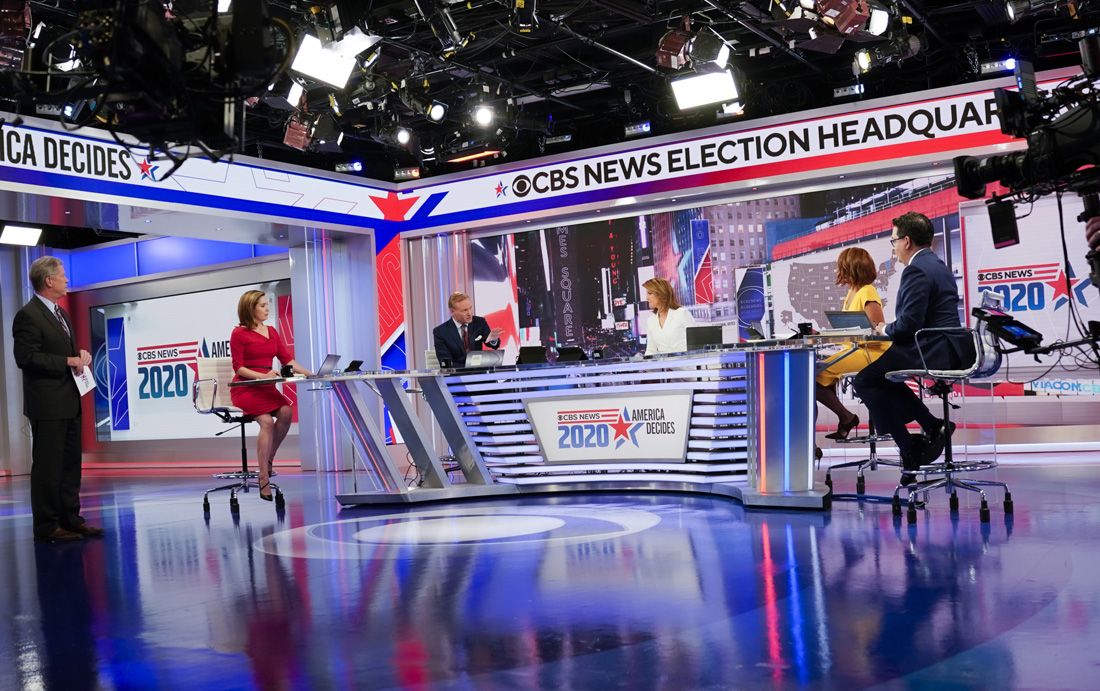 "CBS This Morning" is preparing to move out of its current space for the bright lights of Times Square.
Mason out at 'CBS This Morning,' Nate Burleson to join as co-host https://t.co/HQVN8KmNtG #TVNews #BroadcastNews

— TVNewsMix (@TVNewsMix) August 11, 2021
Starting this fall, the network will relocate the show from Studio 57 at the CBS Broadcast Center on West 57th Street to a second-floor studio in the ViacomCBS building in Times Square, the network has announced.
In August 2021, CBS announced another anchor shakeup, which will see Anthony Mason depart. The new host is expected to debut from Times Square.
"We are continuing to reimagine the program and the way we produce content for today's multiplatform audiences. The new studio in the heart of Times Square will bring us a wealth of new opportunities for high-quality production, changing our look without changing our commitment to impactful news in the morning," said Neeraj Khemlani, president and co-head of CBS News and Stations, in a statement.
The building, which is branded as One Astor Plaza but also has the address of 1515 Broadway, serves as the corporate headquarters for the media conglomerate.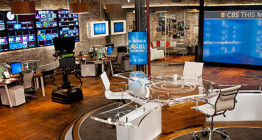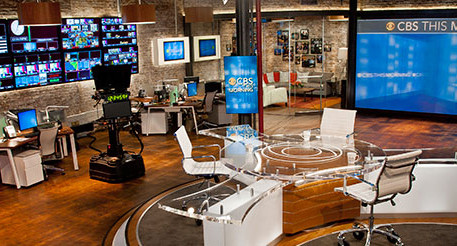 Set Design
CBS News Studio 57 (2012 – 2021)
View a gallery of this project…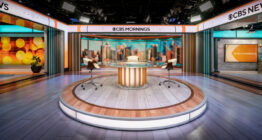 Set Design
CBS Mornings
View a gallery of this project…
Since 1997, the second-floor level has operated on and off again as a studio for MTV, serving as the original home of the classic "Total Request Live" and its 2017 reboot. The studio has also been utilized for special events on sister networks like BET.
Last fall, the studio was used for the network's 2020 election coverage with design led by CBS's Renee Cullen.
Rumblings over moving "This Morning" to the space started just a month after the election.
The new space will mean "CTM" will depart Studio 57 and the broadcast center for the first time since its current incarnation debuted in 2012. The network remodeled the space and installed a wraparound loft-style set at the time, which has undergone cosmetic updates and tweaks buts uses mostly the same layout.
Original plans called for windows overlooking the street to be incorporated into the studio and adjoining newsroom design, but it proved too costly to add extensive amounts of glass due to structural issues with the building.
The space does have some windows along one exterior wall, though they can be covered with scenic elements, including a sliding barn door.
"We are thrilled to have the versatility of a more technically advanced studio that has more space, more cameras and more looks," said Shawna Thomas, executive producer for "This Morning."
"We want the show to look, sound and feel different than the competition and this starts to get us there. While bolstering our production capabilities is serious business, be on the lookout for elements of whimsy as well."
It's not immediately clear how CBS News plans to take advantage of the show's presence in Times Square, if at all.
Because all of the studio space is on the second floor, interacting with crowds would require going downstairs.
The second floor does have stunning views of Times Square, though CBS opted to keep them mostly covered during election coverage, reportedly due to potential security concerns and also as a way to isolate its decision desk, which was located across from the anchor area.
Ironically, the network then used large seamless LED video walls behind the anchor desk to create a view of Times Square that was digitally altered to showcase election branding and data.
Since its launch this time around, "This Morning" has also maintained itself as a more "serious" news program and typically doesn't engage in cooking or lifestyle segments, musical performances or publicity stunts that might be done outdoors like at "Today" or "GMA."
It is possible the show could begin to mix in more on those types of segments along with the move.
The move will also place "CBS This Morning" just down the block from ABC News' massive Times Square Studios for "Good Morning America" — which is spread out over two floors and also has the rights to use the sidewalk in front of its space for outdoor segments and performances.
Incidentally, CBS's upstairs neighbor in Times Square is the Minskoff Theatre, currently home to the Disney produced broadway musical adaptation of "The Lion King" (the show is dark as of May 2021 due to the pandemic but is planning to reopen later in the year). Disney owns ABC.
"The Early Show," the predecessor to "This Morning," originated from a streetside studio from the General Motors building NYC from 1999 to 2011, often using the plaza outside the space for special segments.
NBC's "Today," meanwhile, uses Studio 1A in 10 Rockefeller Center and often closes portions of the public space down for outdoor segments, including erecting large, temporary stages and other setups.
All of these facilities serve, at least in part, as "billboards" for the networks and the associated programming — and that might be part of what CBS is looking to achieve with its move to Times Square.
It's also not immediately clear what CBS will do with Studio 57 once "This Morning" moves out. One possibility could be to convert it into additional newsroom space like it did with nearby Studio 47, the longtime home of "CBS Evening News." Other possibilities include space for CBSN broadcasting or a future or current CBS Media Ventures syndicated show.
The building is also home to "Inside Edition," "The Drew Barrymore Show," "CBS Sunday Morning," "60 Minutes" and more.
"Evening" used Studio 57 after moving out of 47 and before relocating production to Washington, D.C.