'NBC Nightly News' moves to Studio 1A, with its graphics still a work in progress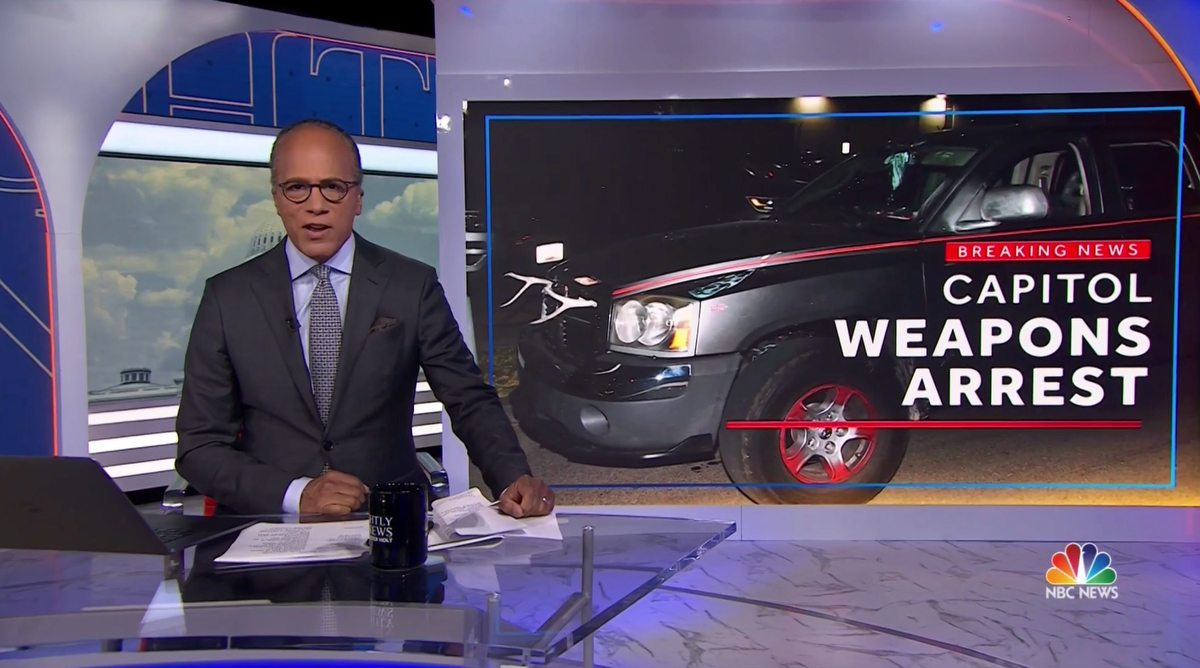 Most of the remaining broadcast featured Holt seated in roughly the same area where the "Today" home base normally is, with the freestanding straight video wall installed as part of the 2020 election coverage and then moved to cover the "Today" social media area (dubbed the Orange Room in the weeks after) serving as the background.
During these intros, Holt sat at a small curved desk fronted with an NBC peacock outline and backlit panel.
Here even more hints of the revised visual language was evident — solid color backgrounds with rectangular medium stroke borders and rules, also done in an animation style that included boxes that grow and shrink and lettering that slides up and down from a center point.
The new look is decidedly more "flat" — a trend that's circulating throughout the graphic design world — and has some parallels to Look S, the package NBC owned stations introduced in June 2021, including the use of hash marks, thick linear elements and animation styles.
These graphics also frequently used a deep blue fullscreen with "breaking news" in oversized outlined lettering before transitioning, quickly, to the topical graphic itself. When appropriate, the "breaking news" designator remained in a red box atop the text, but much less prominently than on the old set.
This part of the studio also showcased the LED panel covering the window camera right of the "Today" home base, which frequently sported a matching topical graphic. Also visible was the LED header running around the top of the corner of the studio, which showcased a blue background with the letters in the "Nightly" logo shown in a gold-tan outline, set in Argent.
This style was also visible on the LED panels covering the structural columns in the space.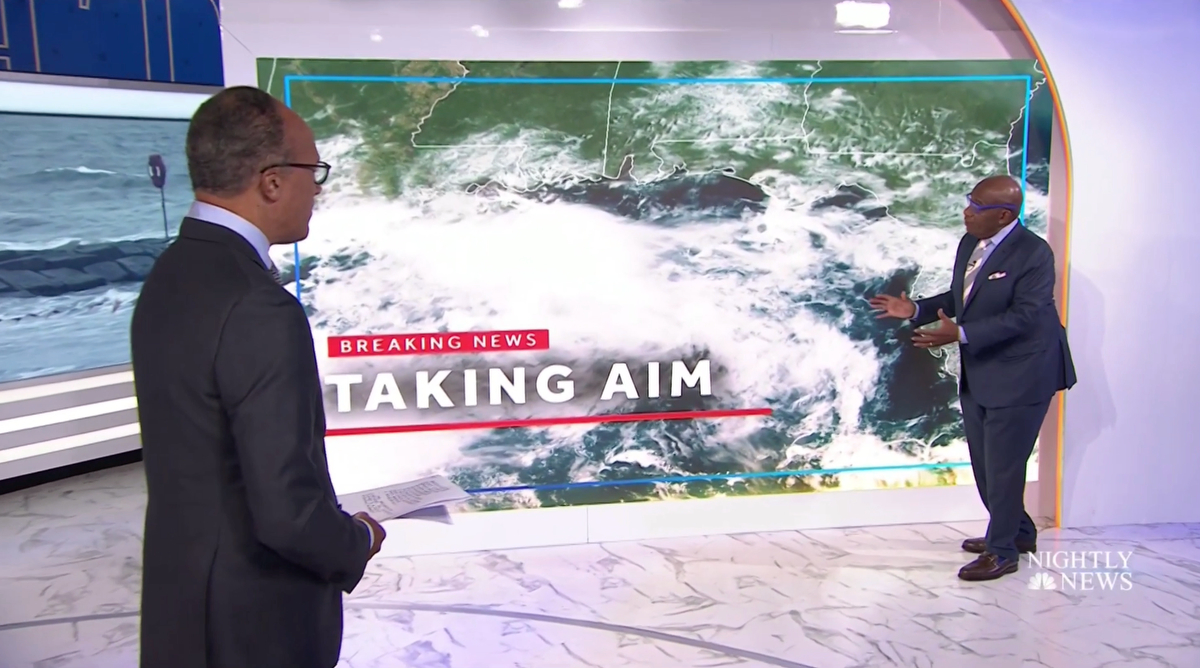 Using this area also allowed Holt to remain at his station while "Today" forecaster Al Roker stood in front of the straight video wall to give a weather update, with the camera simply adjusting for the toss.
This area also does a good job of showcasing a particularly successful implementation of how the glossy white curved surrounds that debuted Sept. 7 on "Today" work together to form a layered, almost nested look that speaks to the Art Deco style Clickspring Design, the firm who updated Studio 1A, set out to create.