NBC News / MSNBC Election 2018
Location:

New York City, New York

Affiliation:

NBC News / MSNBC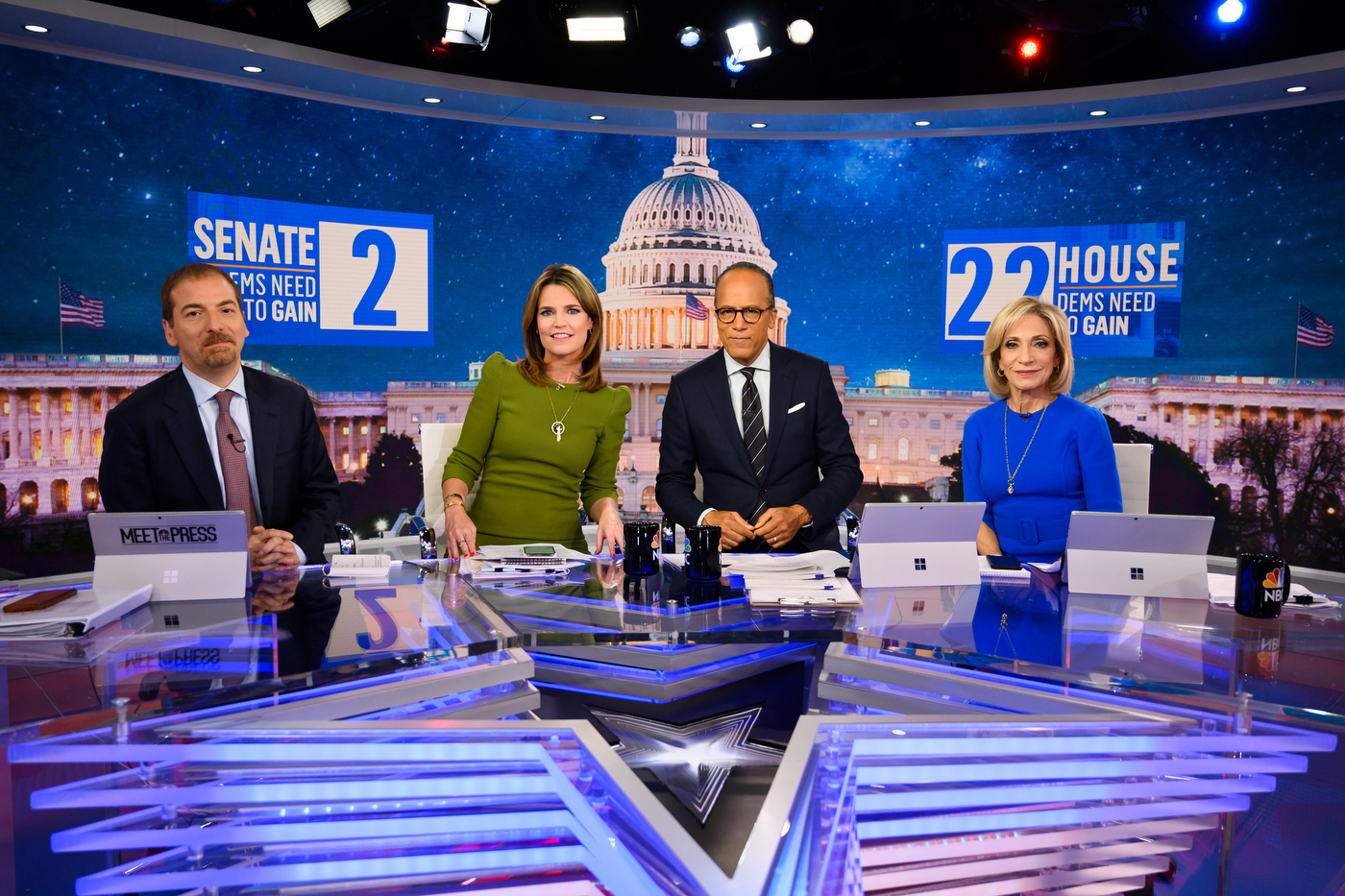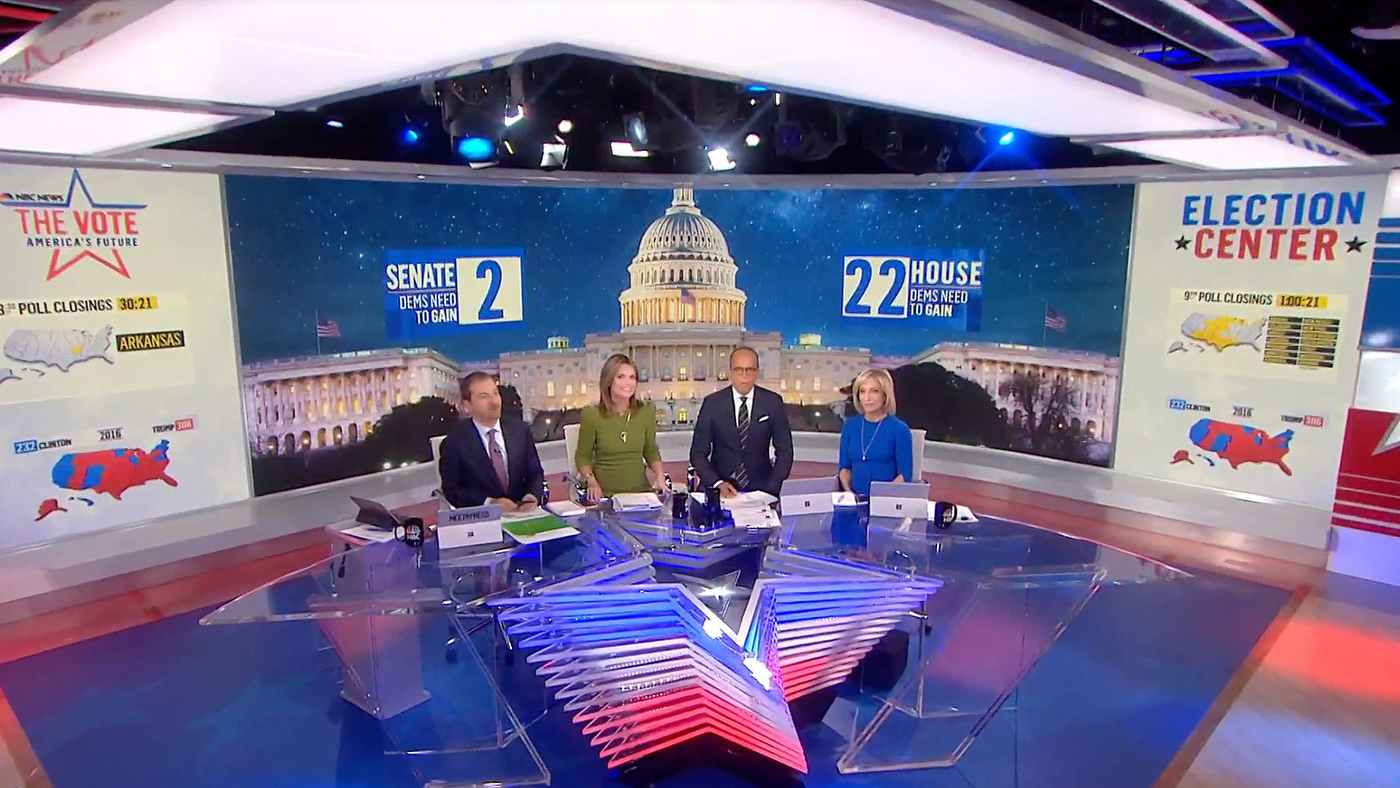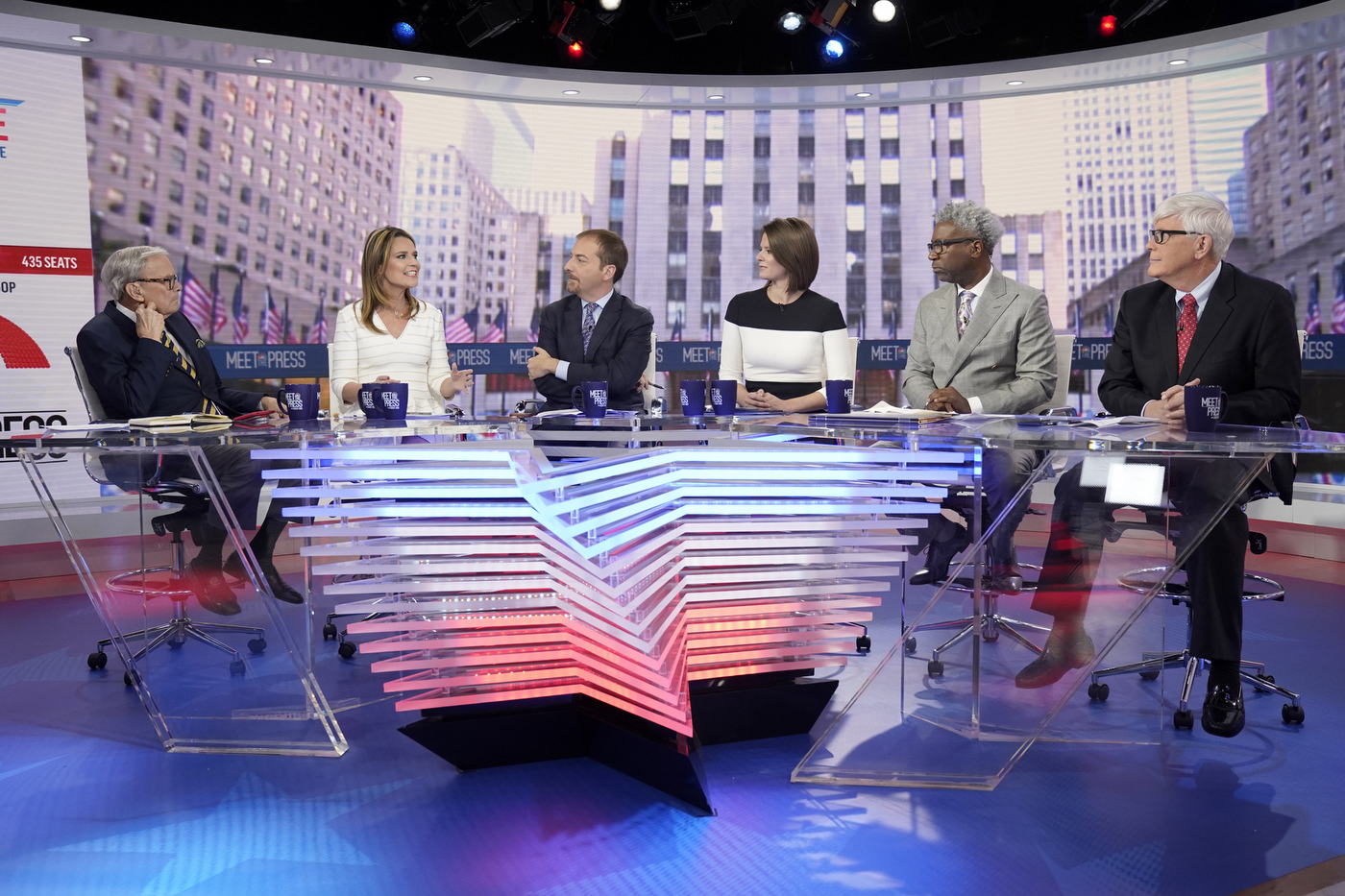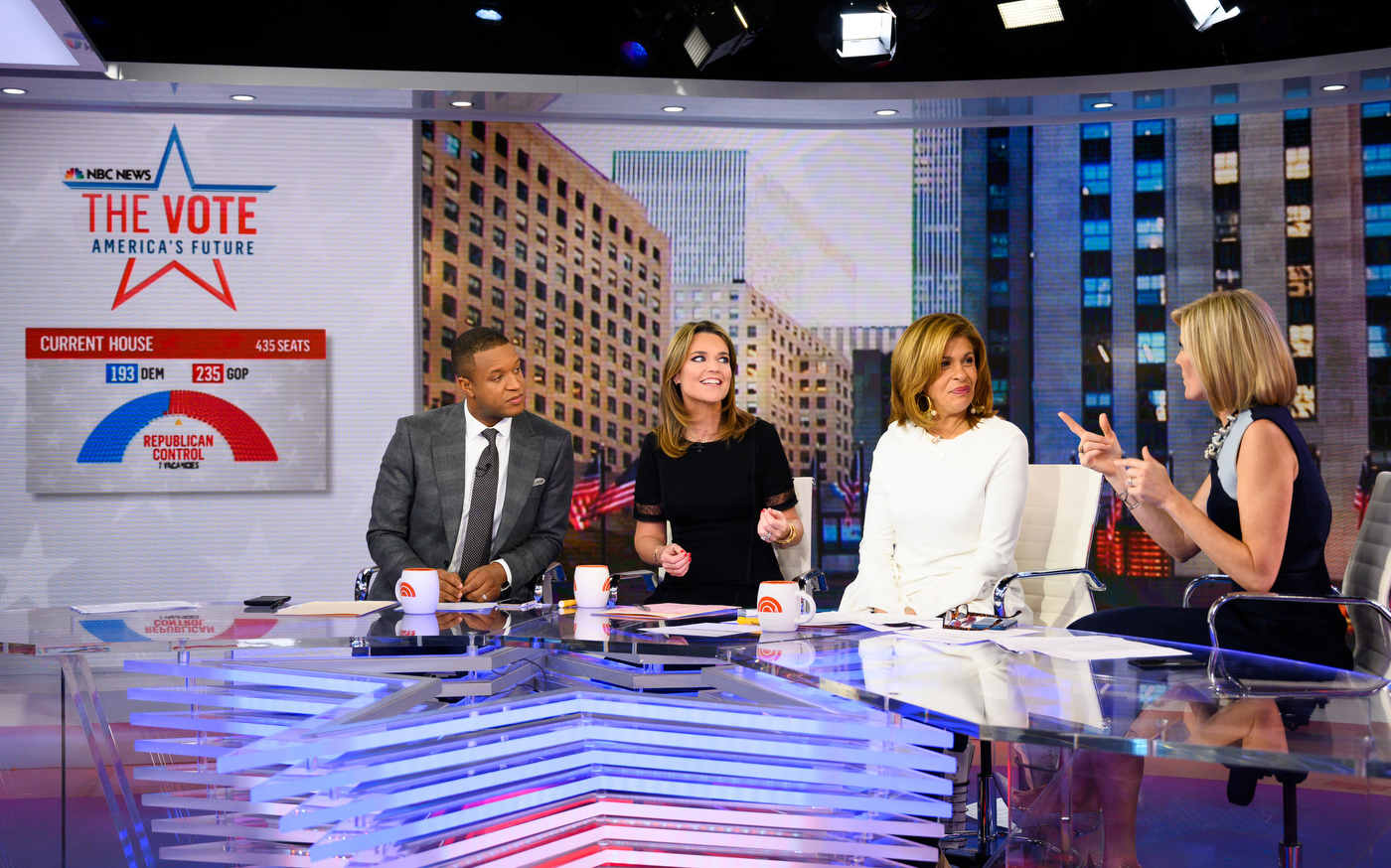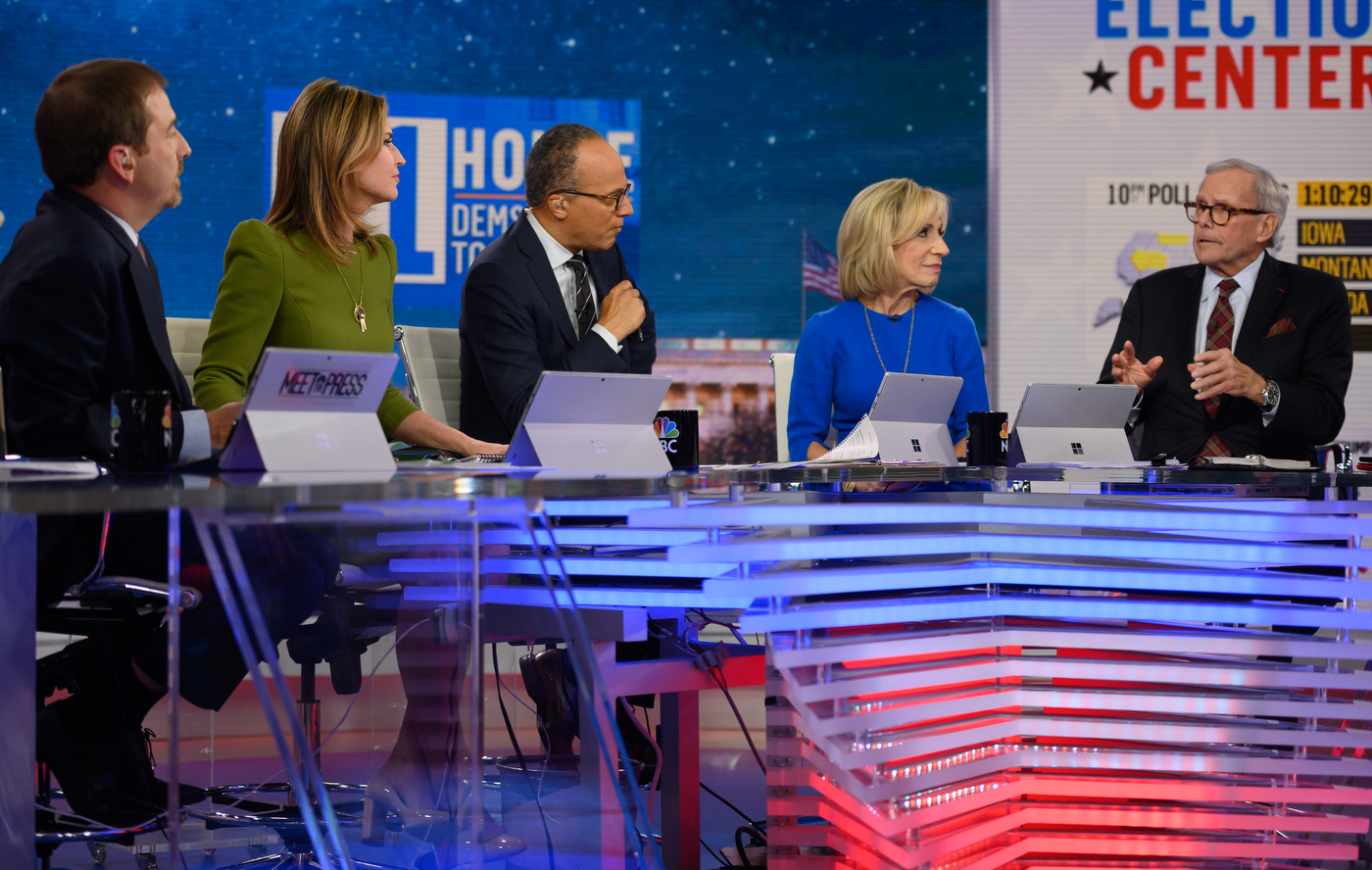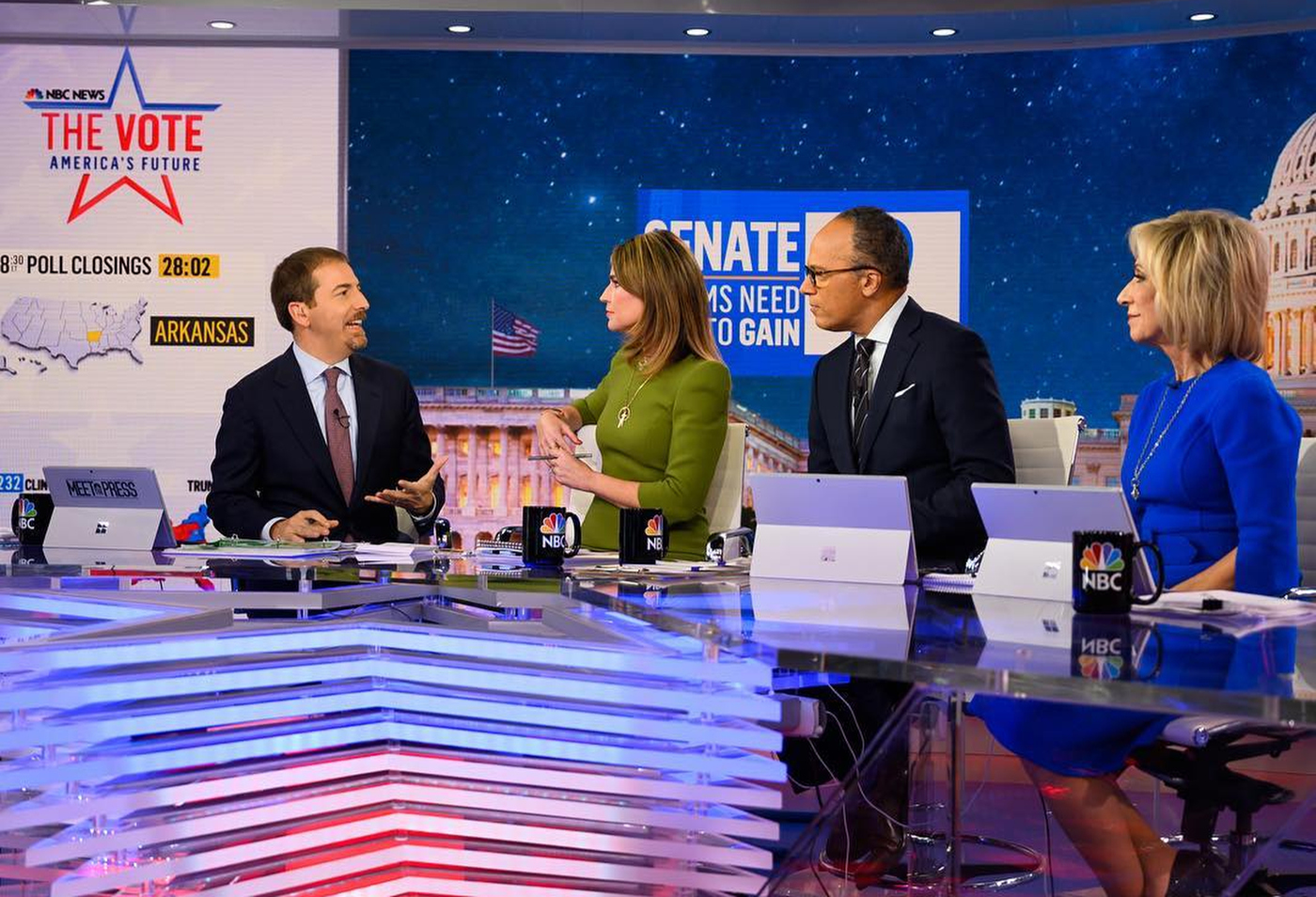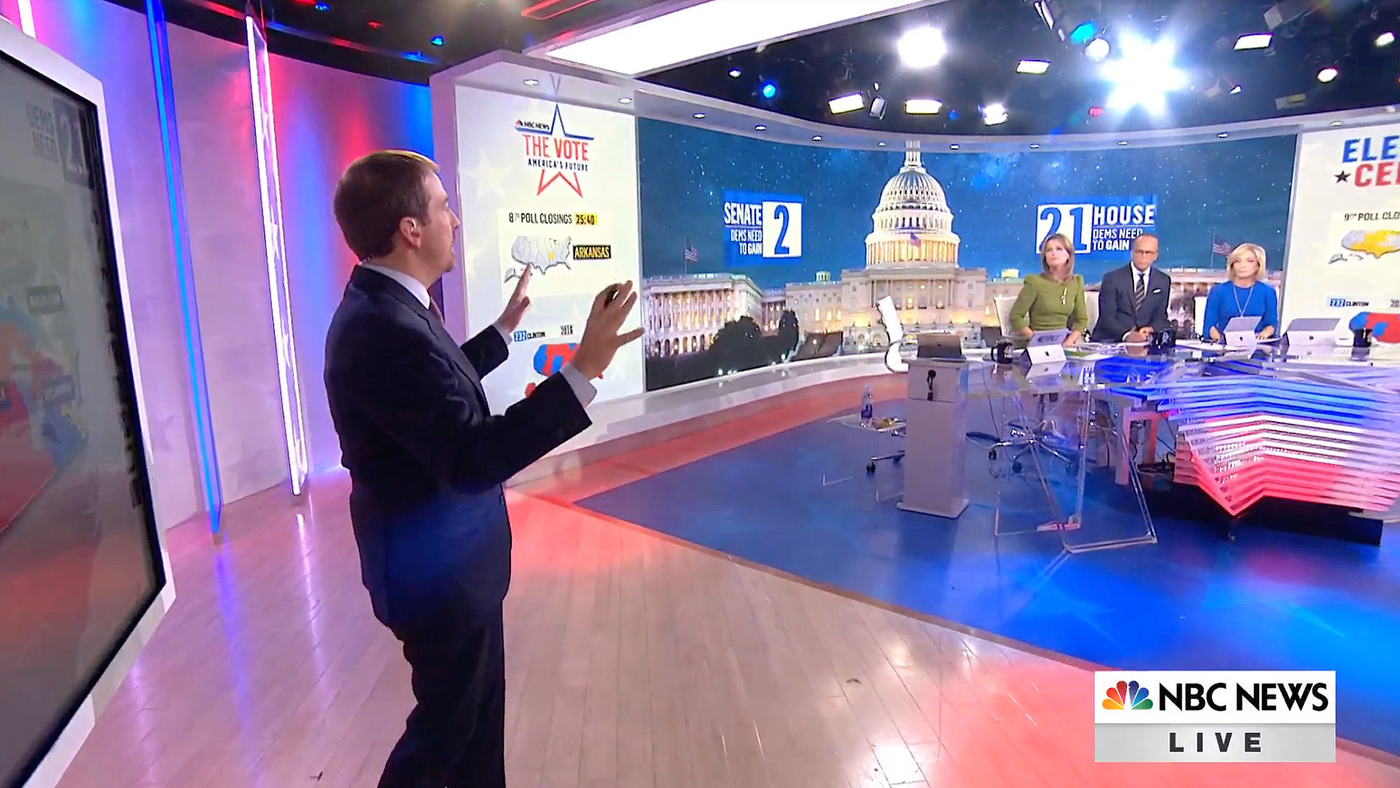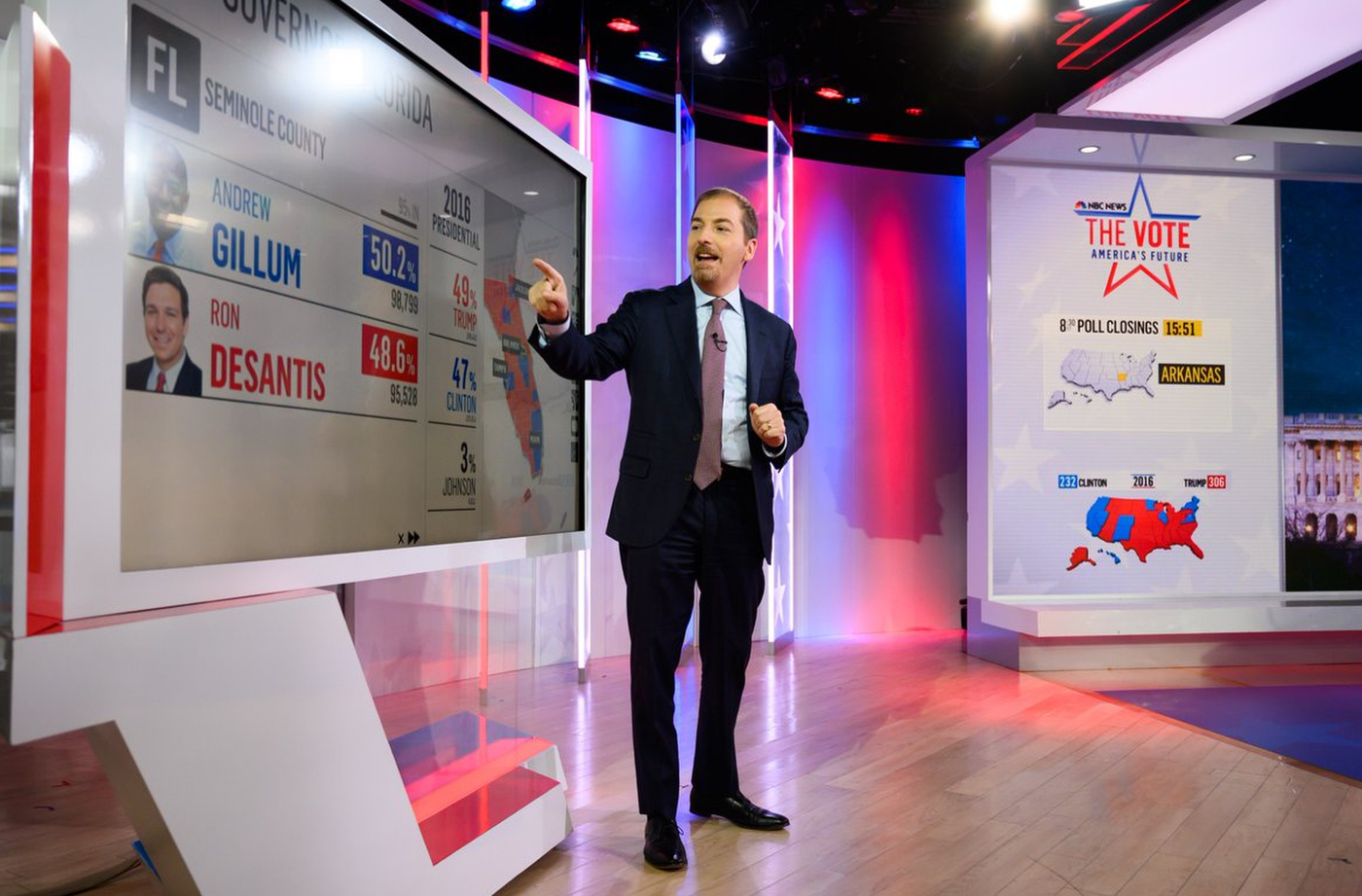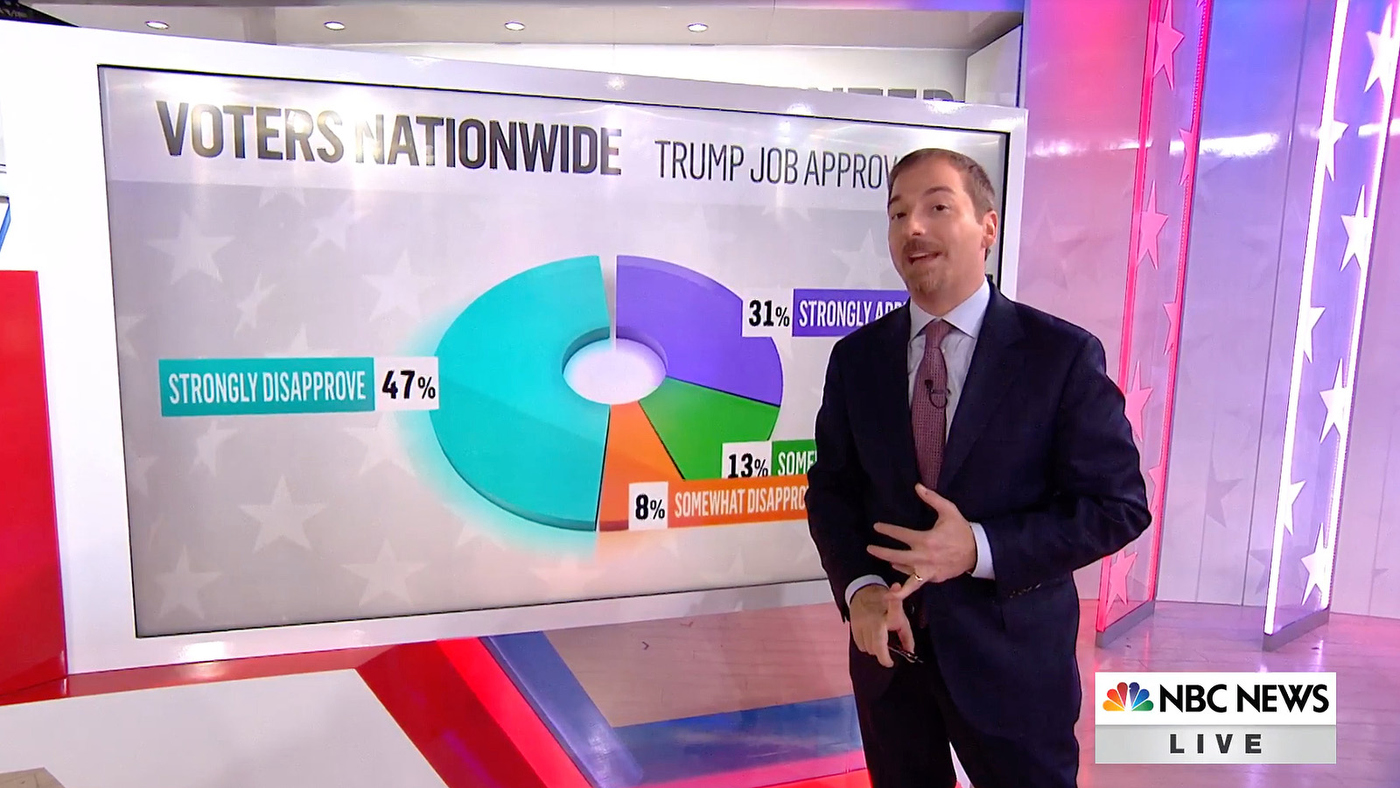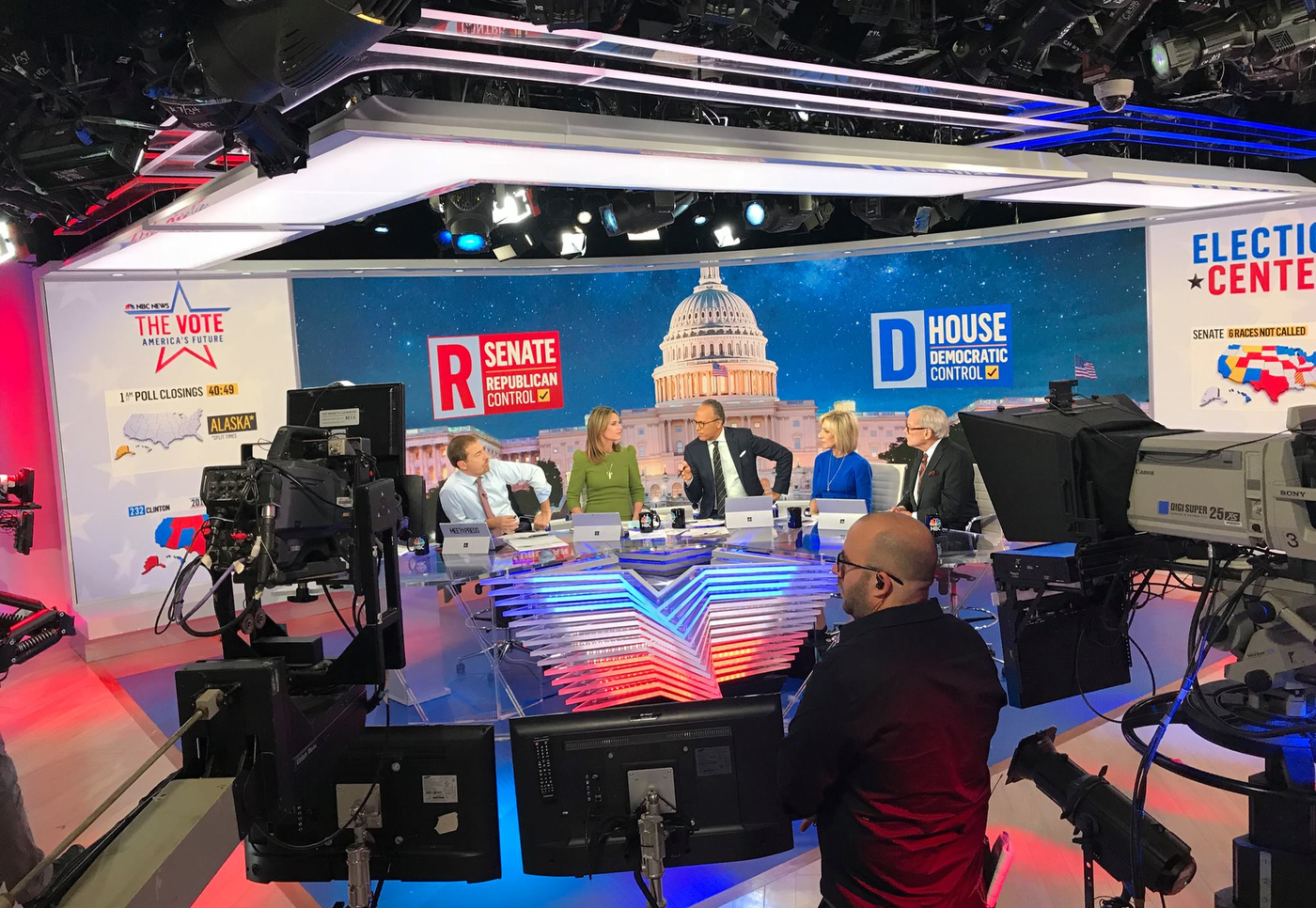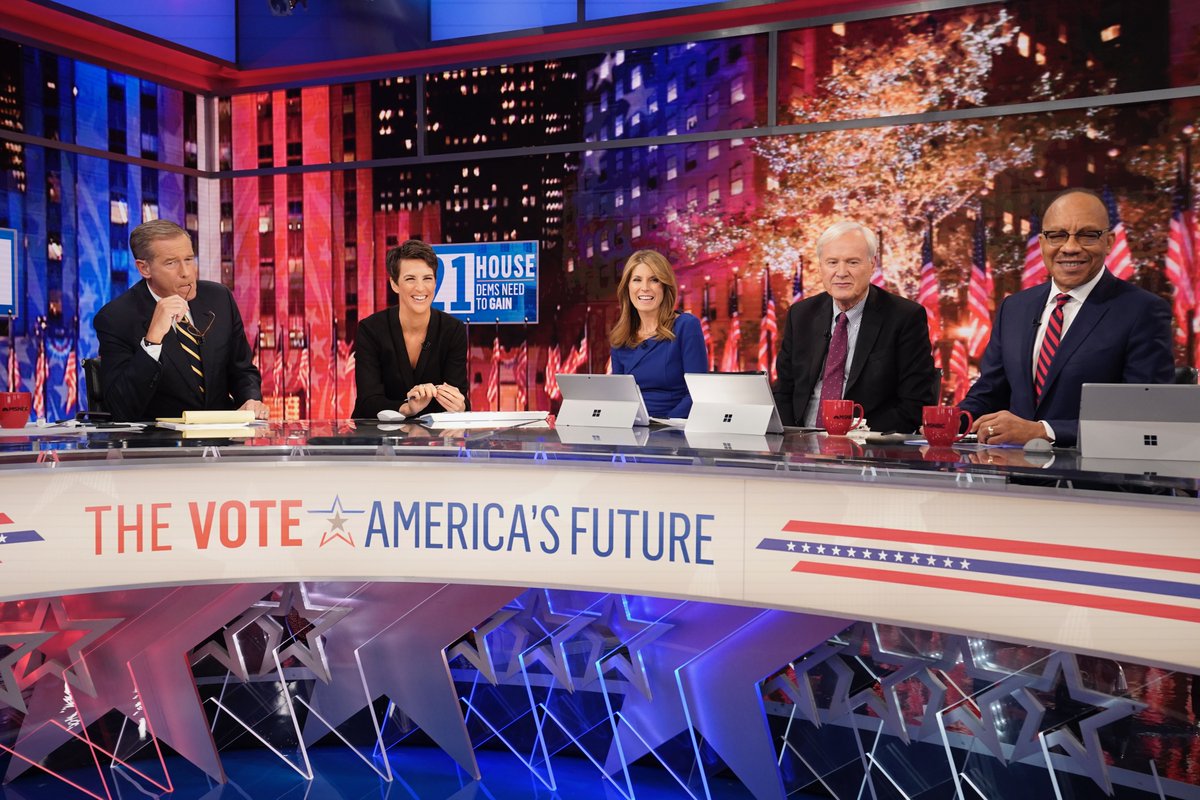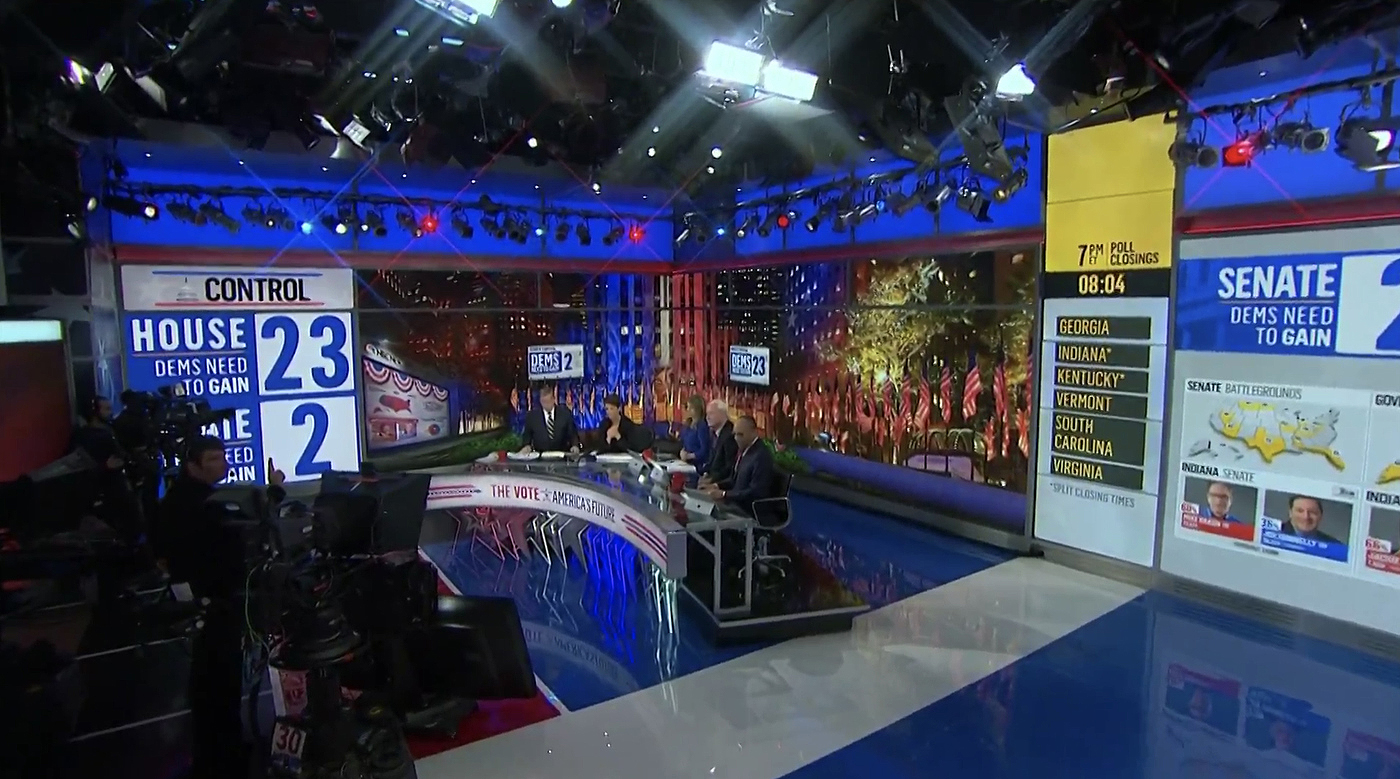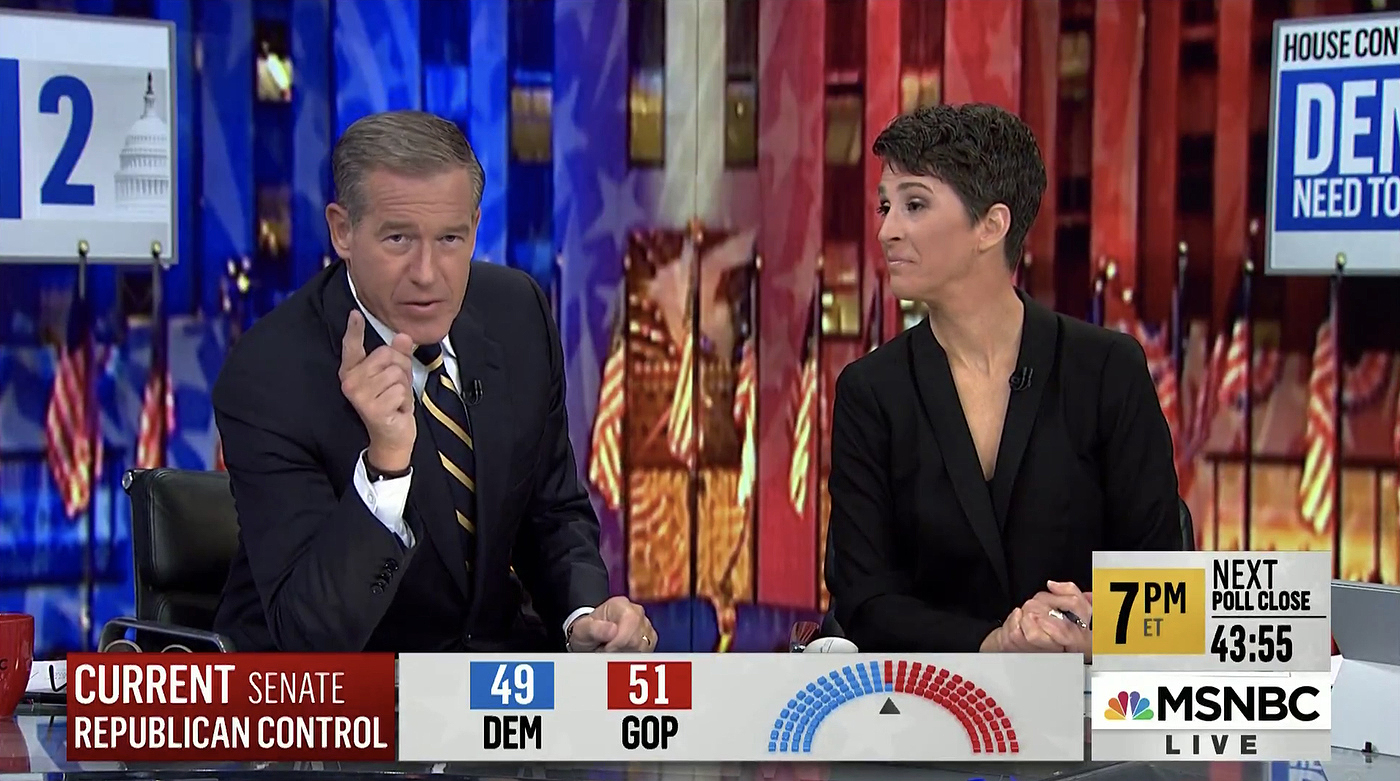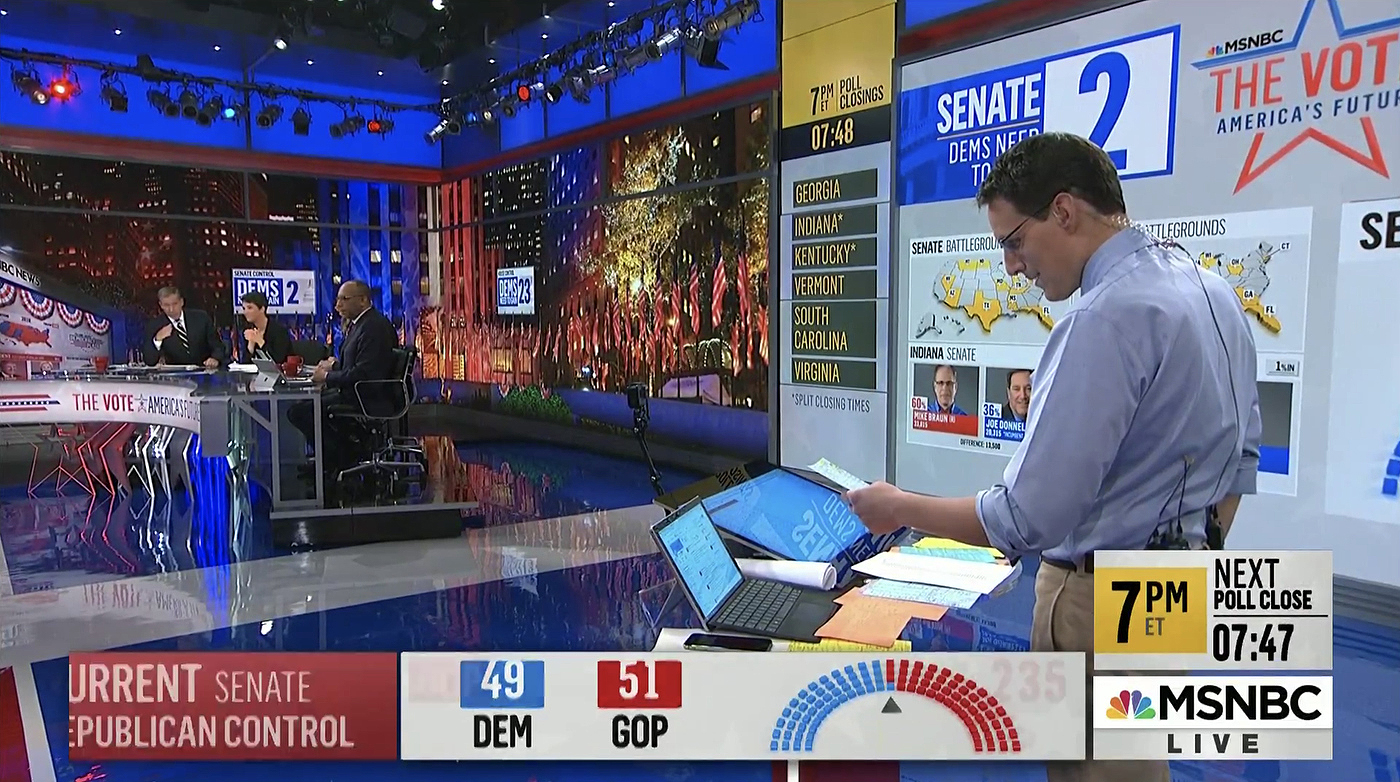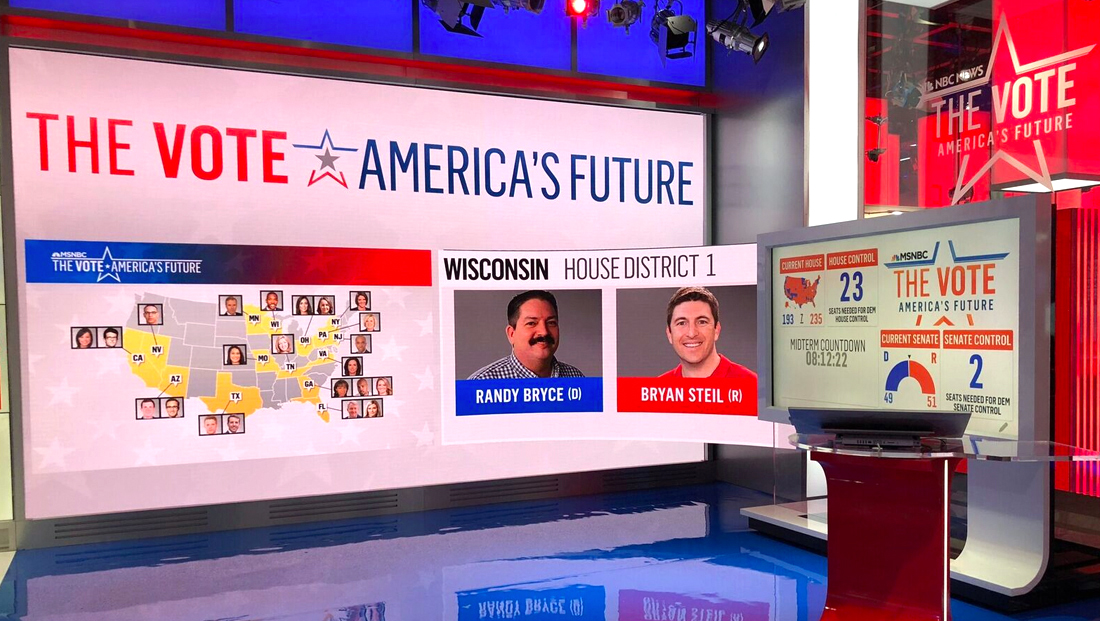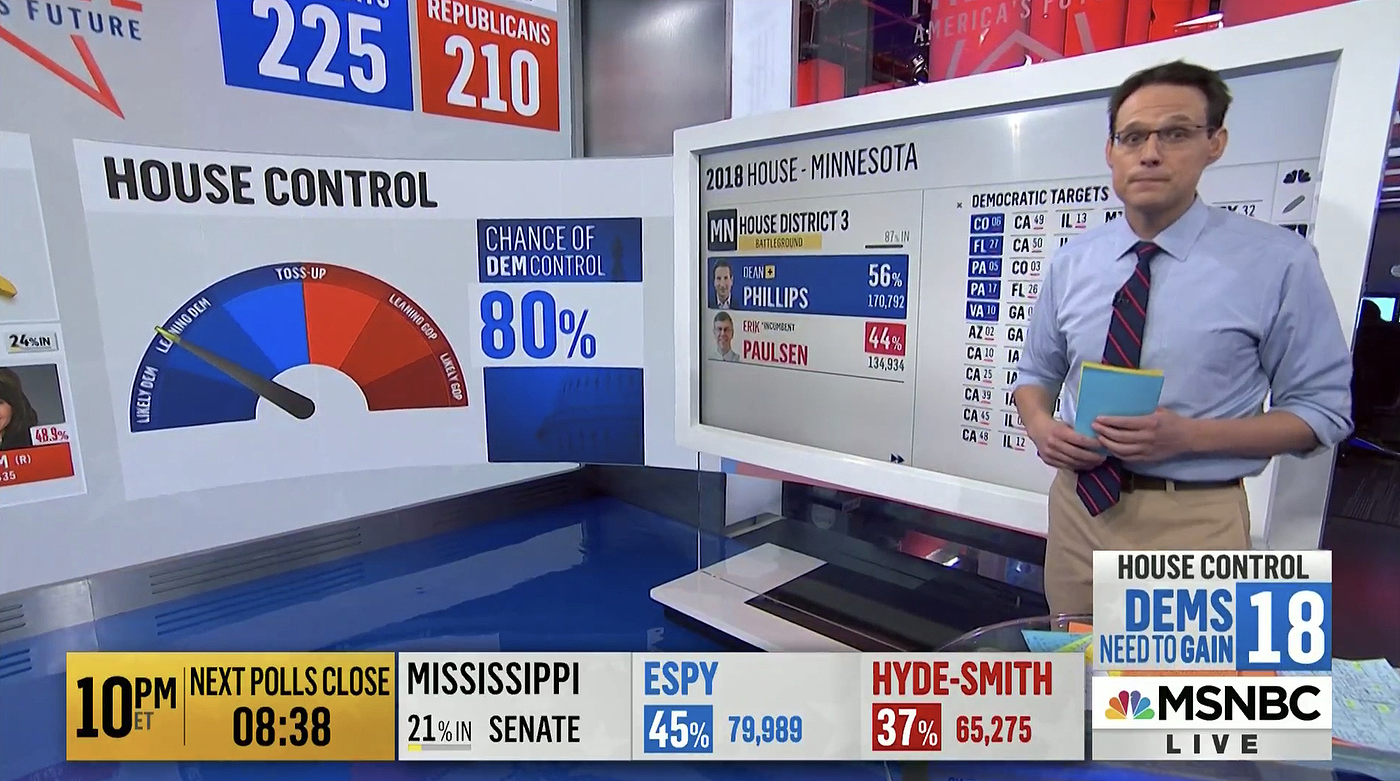 For the 2018 U.S. midterm elections, NBC News utilized Studio 1A (normally the home of the "Today Show") while MSNBC utilized Studio 3A (it's regular home).
Both spaces were updated with patriotic elements while MSNBC's Studio 3A had additional permanent LED video arrays added in October 2018 ahead of the election. NBC's coverage included a new touchscreen display for Chuck Todd while MSNBC's setup included a new "Big Board" touchscreen for Steve Kornacki.
Some photos courtesy of NBC News / MSNBC.