Round 1 results of Set Madness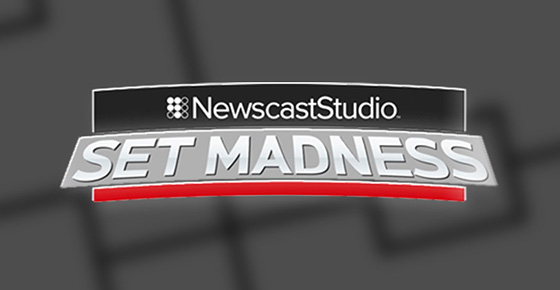 The results are in after a record setting vote in NewscastStudio's Set Madness.
Over 1,700 votes were cast, topping last year's record of 1,300.
"Today" defeated TRT to face off against Canadian morning show "Canada AM," who beat out the BBC Broadcasting House project.
The Weather Channel will be head-to-head with CNN's "New Day."
With the most votes cast, the Chicago Bears move on to round 2 to face the sports juggernaut, Fox Sports 1, after both NBC Sports and "NFL Total Access" fell to the competition.
KTTV-TV will face KTVT-TV, who took down rival Dallas station KXAS-TV in voting.
KSAZ-TV will face KCTV-TV
It was a close vote, but KTVA-TV pulled out a win to face WTVC-TV.
Thanks for voting in Round 1! Voting for Round 2 begins Tuesday morning and lasts through 11:45 p.m. ET on Saturday, April 12. The winners of that round will be announced the following Monday and voting will open again on Tuesday. The rest of of the tournament will continue with the same pattern, culminating in the winner being announced April 28.
Network Division
Cable Division
Sports Division
DMA 1-10 Division
DMA 11-50 Division
DMA 51+ Division