CBS News updates 'Evening News' studio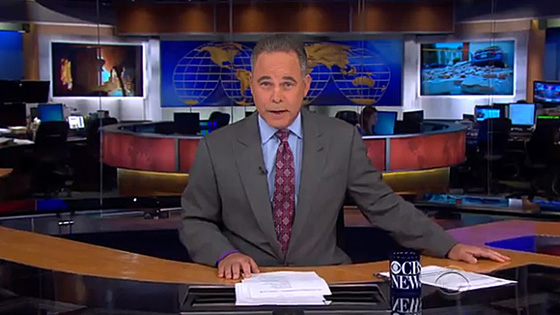 CBS News quietly rolled out updates to Studio 47, the home to "CBS Evening News," this month.
The center backdrop, a map inspired by the broadcast's Cronkite eras, is now backed by a bright blue tone instead of the previous version's blurred monitor imagery.
Previously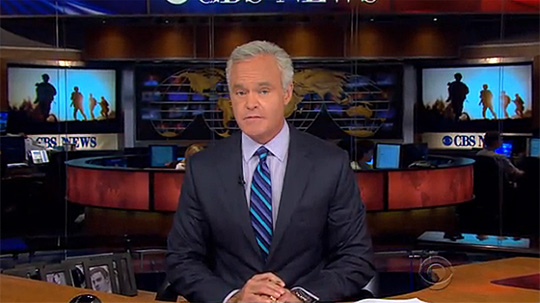 Lighter toned panels are now present on either side of the set framing two large video walls — a setup that draws parallels to the changes made toward the end of the Dan Rather-era of the broadcast when three large rear projection screens took over the entire back wall.
Like during the Rather period, the video walls are used for both generic backgrounds and topical graphics.
Overall, the change give the background a bit of a cleaner, more streamlined look. Dropping the CBS News logo from under the left and right video walls helps significantly — as does eliminating the dark frame around the panels.
CBS has also updated the show's graphics, added a new opening tease design. The open itself remains the same.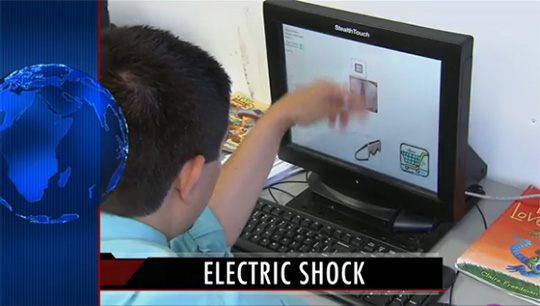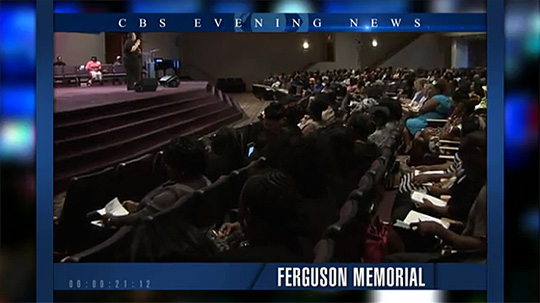 These updates follow recent tweaks to ABC News' studio.
The current Studio 47 set was built in 2006 for incoming anchor Katie Couric. Designed by Broadcast Design International, the set drew inspiration from the Dan Rather era set (also designed by BDI) in terms of layout.
While the layout was similar, the set saw some updates, including functional video monitor arrays on the left and right side of the set's main background — replacing the faux ones that were on the original set. The new design also added a large curved rear projection screen near the anchor desk.
Also on NewscastStudio
The network updated the set in 2008 for the show's switch to HD. 2009 saw a change to a new graphics package.
When Pelley took over after Couric left the network, the set was again updated to include the Cronkite-inspired map (which is also used as a visual element on the current "CBS This Morning" set).