Tampa station debuts new format, set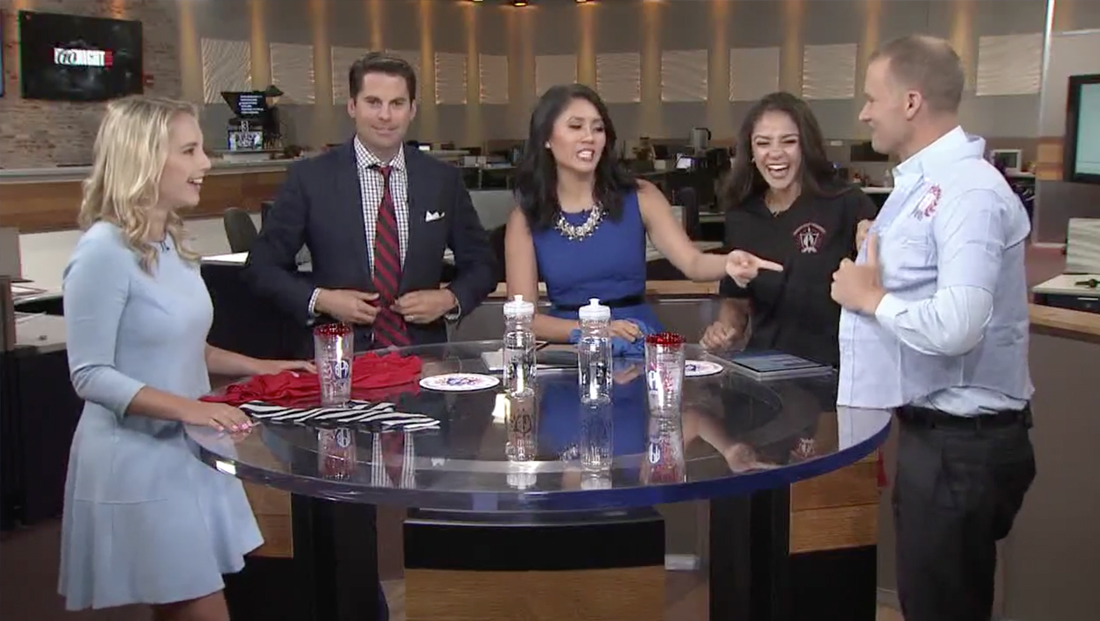 A Tampa station — which is no stranger to alternative news formats — is reshaping its newscasts again to focus on trendy, viral stories.
WTSP, the Tegna owned CBS affiliate in Tampa, Florida, has launched a complete revamp of its newscasts that will ditch a traditional newscast format.
The station, which says the most prominent changes will be on its morning and late night newscasts, debuted the changes Tuesday morning.
Its new morning show is now broadcasting under the banner of "10News Brightside" and the 11 p.m. newscast under the similar name "10News Nightside."
"Brightside" is a creative way to brand morning news while also creating a connection to the evening newscasts.
This isn't WTSP's first foray into an alternative format — back in 2008, the station shifted toward an interactive, social media focused format under the name "10 Connects."
The name lasted two years (though the social media and interactive format wasn't always as strong) before the station changed to the more generic "10News."
This latest effort, meanwhile, does have some (perhaps subtle) differences from being simply another attempt at an interactive social media driven newscast like the "10 Connects" effort — namely less of a focus on interactivity and more on more on covering trending stories on social media.
HLN notably tried social media trends approach with its "Daily Share" show in 2015 — an effort that lasted just a few months.
Along with the new name comes a new set — with a larger circular table situated in the station's working newsroom. This setup matches the changes to Tegna's KXTV, which moved to a similar format last fall.
Textured panels in muted sand colors and strong downlighting complete the newsroom backdrop, while a raised work area to the left features flat panel monitors that show the new branding.
Also visible in the background is a flashcam position that is purposefully left visible on screen for most wide shots.